Photo: via Wikimedia Commons
Music
Shaky Knees Festival 2018 Ranked and Reviewed

List Rules My rankings based on overall enjoyment of each band. Photos are taken from where I was standing. I typically don't watch artists I don't care for in the first place. I go to festivals for fun, not as a "paid reviewer", so this is a concert fan perspective.
Despite reports to the contrary, rock is not dead. At least that's the message that Shaky Knees Festival 2018 in Atlanta drove home over three days of soaring guitars, thundering drums and sweet harmonies. While other festivals such as Coachella, Bonnaroo and Outside Lands have watered down their lineups with R&B, hip hop and EDM, Shaky Knees is rivaled only by Riot Fest and Lockn' in staying dedicated to their rock roots.
The vibe at Shaky Knees was super chill, and the crowds were large without being overbearing - rock fans aged 20 to 60 filled out every stage I watched, so clearly the promoters did their jobs delivering a solid lineup of the best rock bands (of mostly this millenium). Here's a look at the bands I saw, ranked of course.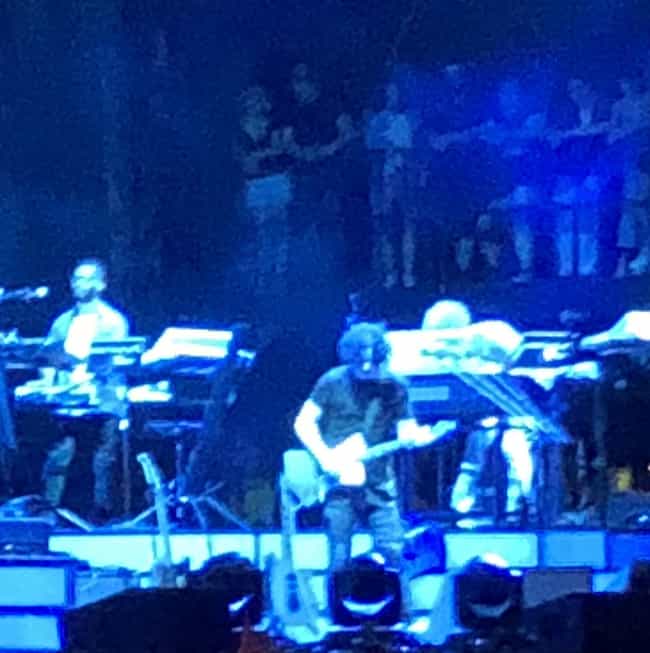 As you get older and your world changes (and the world itself changes, at least for those of us with a biological affinity for big rock), you have even less of a chance to hear your absolute favorite current, of-the-moment, heard it-about-five-times-in the last-few-weeks song live.
That song for me is "Over and Over and Over", off the new Jack White album, Boarding House Reach.
White opened with it, and while the song was the highlight of his set (and the whole fest, for me), the blistering track set the tone for another headliner-worthy Jack White set. White's set at Coachella 2015 felt a tad better, but that might have been the amazing videography that Coachella brings to a production. White's Shaky Knees set included both material and an overall feel from the new album (including the way he treated the older solo, White Stripes, and Raconteurs songs), which suited me just fine and differentiated it from the last tour. Having seen White approximately ten times over the years in various incarnations, he continues to level up as a rock star and earns my number one for the weekend.
see more on Jack White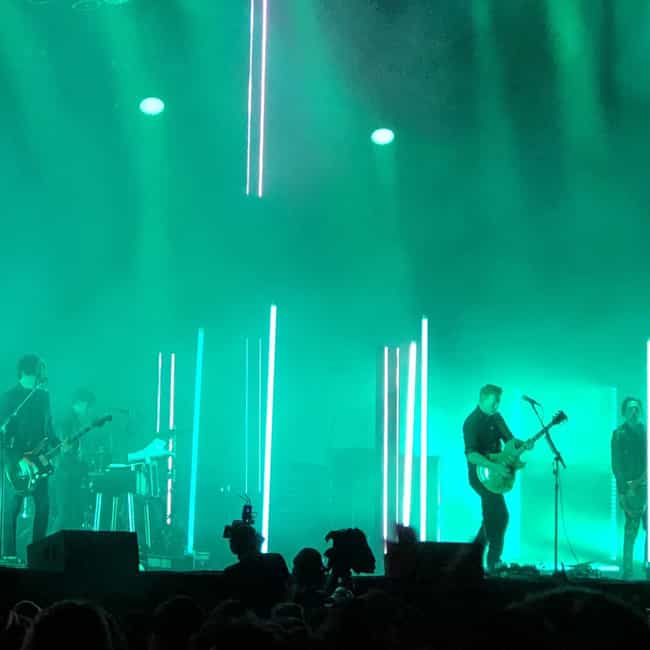 As a bit of context: This was the 4th Queens show I've seen in the past eight months. Normally that is a recipe for at least a bit of boredom but not tonight. Queens came out A+ strong and I would rate the first half of their set higher than anything this weekend. The band hit hard, dead-on in the pocket. Then comes 'Make It Wit Chu', a Desert Sessions song they have been playing regularly on the Villains tour. Bathroom break time. When I come back the energy doesn't feel quite as strong, though they absolutely crush the set closer "Song for the Deaf".
see more on Queens of the Stone Age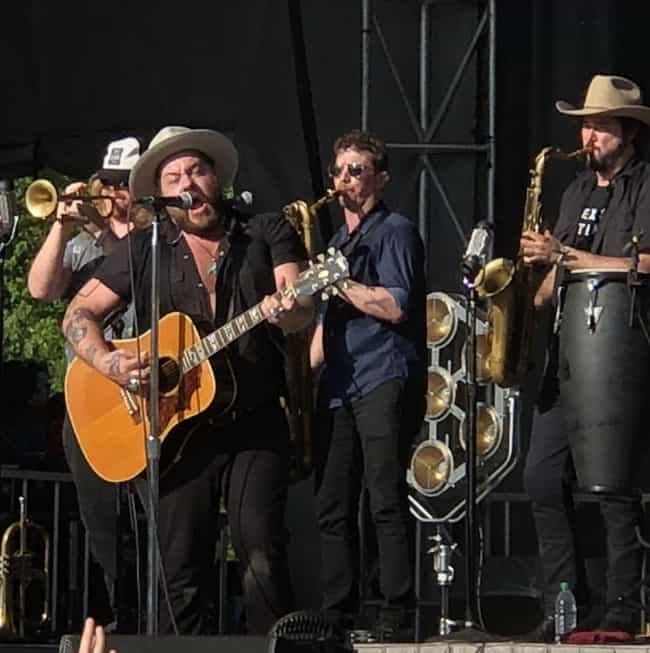 Ah, I needed this to close out my weekend, especially since I find The National tedious. With two albums under the Night Sweats belt, they have plenty of material to keep the energy up for an hour set. The twenty-to-fifty something audience (skewing younger to be sure) lapped it up, as did I. Rateliff is a rare combination of unassuming, heartfelt, and yet a great frontman.
see more on Nathaniel Rateliff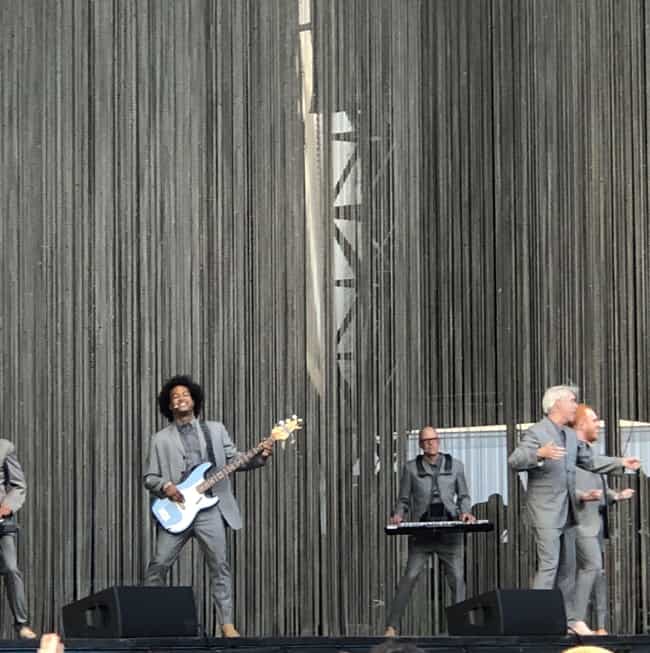 The most visually interesting set of the weekend also included some of the absolute highlights, notably Byrne and his large, "standing instruments only" band performing a decent chunk of Talking Heads classics. After opening with two new songs, the one-two punch of 'I Zimbra' and 'Slippery People' had me and the large crowd chanting and dancing ecstatically. The unique arrangements of classic Talking Heads songs felt just as powerful as back in the day, and the band was an absolute treat visually, which bolstered the so-so newer/solo material. The 65 year old Byrne also busted hella dance moves throughout the set. He closed with a Janelle Monáe song which sounded fine (although I initially mistook it a new one of his). A set that had me smiling all the way through.
see more on David Byrne