Total Nerd The Most Shameless Marvel/DC Counterparts & Analogs

132.1k votes
13.1k voters
10.9M views
30 items
List Rules Vote up the DC and Marvel characters who are most similar.
Imitation is the sincerest form of flattery, right? So, it's not a surprise when there are two main titans in the comic book industry that there be some... similarities.
Be it a broad generalization (team of gifted misfits fighting for those that hate them... Doom Patrol/X-Men) or... really specific, like cat burglars who don black spandex suits and team-up and occasionally sleep with their sometimes rival while walking the line between right and wrong (Catwoman/Black Cat).
Marvel and DC have even acknowledged these... coincidences at times, like the Amalgam universe where they met their alternate universe counterpart. We've decided to highlight just how bad it can get at times, these are the most shameless Marvel and DC analogs.
Similarities: Black latex clad cat-thieves who commonly gets romantically involved with their sometimes enemy/sometimes ally.
Catwoman first appearance: Batman #1 in Spring 1940
Black Cat first appearance: The Amazing Spider-Man #194 in July 1979

Are they copies of each other?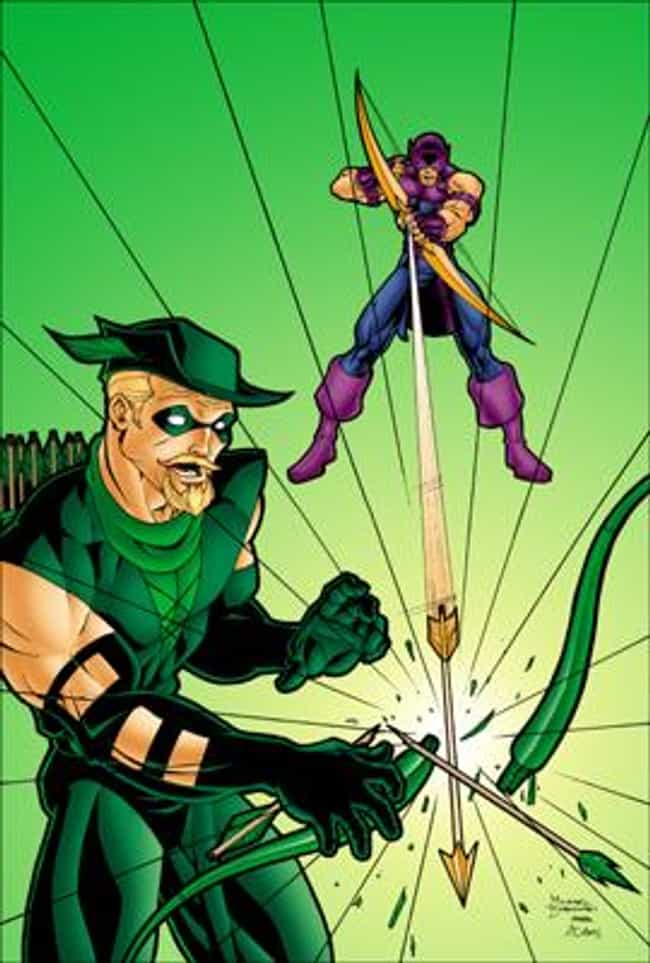 Similarities: Only real superhero prowess is being really really good at shooting arrows, but have many trick arrows. Both usually made fun of a bit by those with real "superpower."
Green Arrow first appearance: More Fun Comics #73 in November 1941
Hawkeye first appearance: Tales of Suspense #57 in Spetember 1964

Are they copies of each other?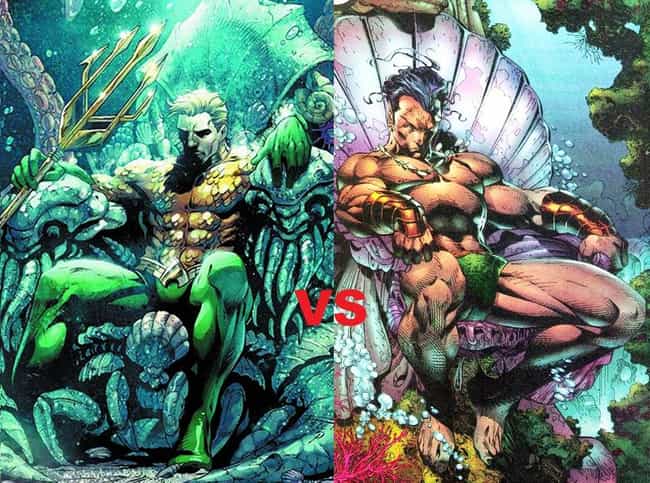 Similarities: Arrogant, brash, not well liked, undersea titans who rule their own kingdom with smarm and charm.
Aquaman first appearance: More Fun Comics #73 in November 1941
Namor first appearance: Motion Picture Funnies Weekly in April 1939

Are they copies of each other?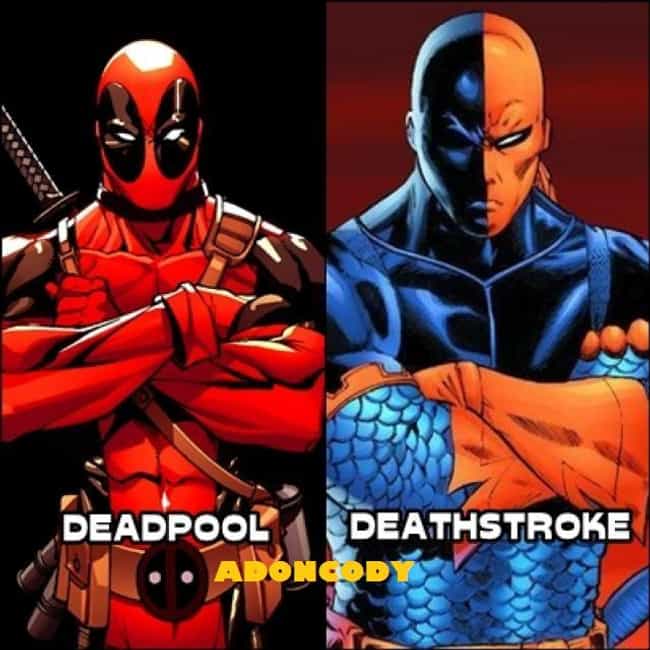 Similarities: SLADE/WADE WILSON. Master Mercenary, deceiver/controller, with a regenerative healing factor. Both also first appearing in "junior squad" comic books.
Created by artist/writer Rob Liefeld and writer Fabian Nicieza, Deadpool made his first appearance in the pages of The New Mutants #98, cover dated February 1991. According to Nicieza, Liefeld came up with the character's visual design and name, and Nicieza himself came up with the character's speech mannerisms. Liefeld, a fan of the Teen Titans comics, showed his new character to then-writer Fabian Nicieza.
Upon seeing the costume and noting his characteristics (killer with super agility), Nicieza contacted Liefeld, saying "this is Deathstroke from Teen Titans". Nicieza gave Deadpool the real name of "Wade Wilson" as an inside-joke to being "related" to "Slade Wilson", Deathstroke.
Deathstroke first appearance: New Teen Titans #2 in December 1980
Deadpool first appearance: New Mutants #98 in February 1991

Are they copies of each other?