Youtube
The Biggest Scandals Involving YouTuber Shane Dawson

Considered to be the nicest guy on YouTube, Shane Dawson is a celebrity with millions of followers who hang on his every word. His YouTube videos have more views than the populations of small countries, and his tweets practically leap onto the internet drenched in likes and retweets. But Dawson is no stranger to scandal.
Each of the Shane Dawson controversies that regularly hit the internet centers around something he says in social media posts or his videos, and they usually have to do with crude jokes or racially insensitive comments. Some of the drama also stems from the fact that he spotlights conspiracy theories from far right groups that have little to do with Dawson's corner of the internet. Dawson claims he's only trying to shock people, but in some cases, his jokes do more harm than good.
He Made A Joke About A Crude Act With His Cat, Cheeto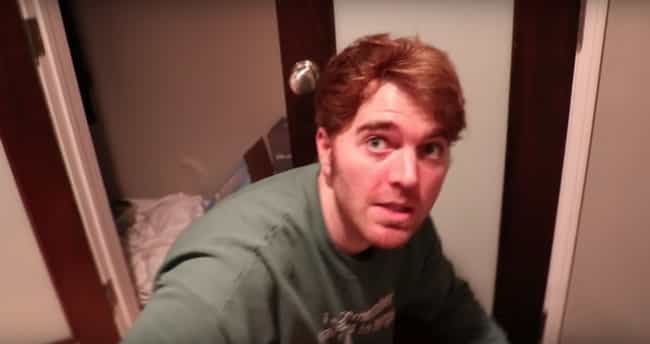 In early 2019, a clip from a now-deleted podcast made its way online where Dawson described his "first [intimate] experience" as being with his cat Cheeto. On the deleted episode of Shane and Friends, Dawson made a raunchy claim involving spent bodily fluids when he was 19 years old.
The episode was recorded in 2015, but it didn't go viral until four years later when a Twitter user found the audio through Google Play Music and posted it online. Understandably, people were unhappy. Dawson apologized in a tweet that began, "I didn't f*ck my cat."
Several Of His Videos Feature Dawson In Blackface  
Dawson's initial YouTube videos featured him playing multiple characters of different races. In a video about the concept of rumors, Dawson plays multiple Latinx women - one of whom is a maid who's in a romantic relationship with a dog - and Wendy Williams.
As Dawson grew as a performer, his earlier videos were taken down and he phased character work out of his repertoire. Whenever someone brought up the videos to Dawson online, he'd block them or ignore the comments. However, in 2014, he addressed the claims of prejudice head-on in a confessional YouTube video.
Dawson told fans that he never meant to come off as a racially insensitive; he simply wanted to shock people, as that was his brand of comedy at the time. He said he would use the controversy as a "learning experience" about what not to do in the future and how to handle criticism better.
He Said He Was Attracted To A Kid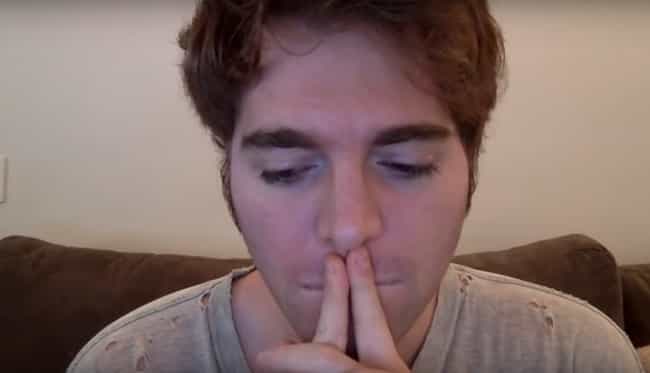 As Dawson's early work continues to be evaluated, many of his past comments paint him as someone who's willing to say whatever it takes to get a response. In a 2014 episode of Shane and Friends, he recounted a conversation with a 6-year-old fan that ended with him referring to the child as "kind of [attractive]."
Dawson's co-host on the show immediately shut him down, but before moving on, Dawson made a comment that seemed to equate an attraction to minors with a fetish. In 2018, Dawson went on the defensive about these remarks in an apology video where he said that he has grown up and changed his content.
He told fans and critics, "I apologized countless times for my sh*tty offensive jokes. Instead of dragging me down, people should use me as an example of a creator who can change and better themselves and their content. I'm so proud of who I am today."
Dawson Falsely Suggested That Chuck E. Cheese's Serves Leftover Pizza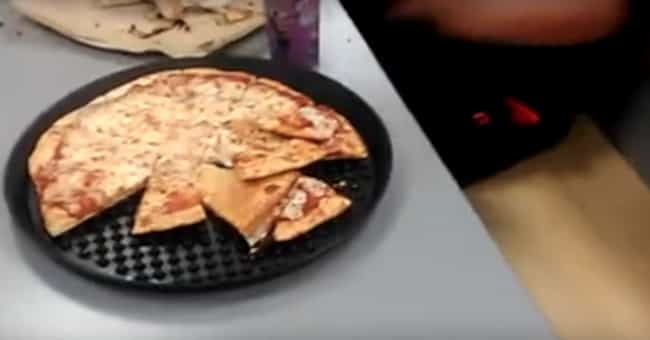 Two of Dawson's most popular videos comprise an investigative series that delves into major conspiracy theories. The video that stirred the most online fervor was the YouTuber's look into the myth that Chuck E. Cheese's serves leftover pizza to customers.
The prevailing rumor is that the mouse-led children's pizza restaurant collects the uneaten pizza slices and combines them into an entire pie. Dawson's viewers freaked out and started attacking Chuck E. Cheese's online, which caused the restaurant to respond to Dawson's claims. A spokesperson for the restaurant told The Verge, "The claims made in this video about Chuck E. Cheese's and our pizza are unequivocally false. No conspiracies here - our pizzas are made to order and we prepare our dough fresh in restaurant, which means that they're not always perfectly uniform in shape, but always delicious."