Buildings/Attractions
List of Famous Shanghai Buildings & Structures

Updated June 8, 2017
15k views
25 items
List of the famous landmarks that make up the Shanghai skyline, listed alphabetically with photos when available. Shanghai architectural landmarks as well as other major buildings, dwellings, and other structures in Shanghai are included on this list. Information about these Shanghai buildings is included on this list, such as when the building first opened and what architectural style it falls under. List includes both new buildings in Shanghai and older historic landmarks.
List features buildings like Jin Mao Tower and Shanghai World Financial Center.
This list answers the question, "What are the most famous buildings in Shanghai?"
This is a good reference for research into the historical architecture in Shanghai. Famous architectural houses within the city of Shanghai are included as well, sometimes by address, other times listed by the name of the original home owner.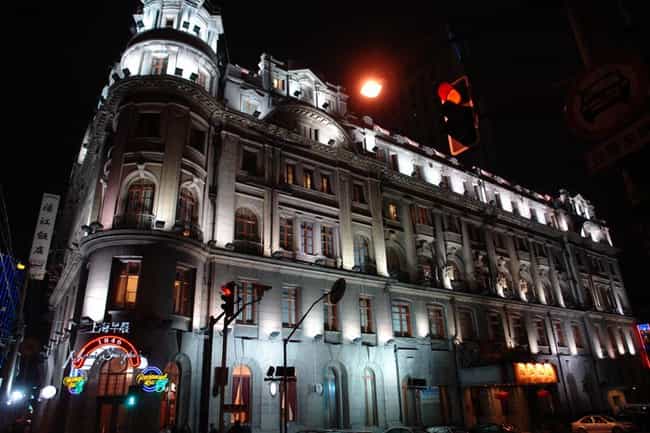 The Astor House Hotel, known as the Pujiang Hotel in Chinese since 1959, has been described as once "one of the famous hotels of the world". Established in 1846 as Richards' Hotel and Restaurant on The Bund in Shanghai, it has been at 15 Huangpu Lu, Shanghai, near the confluence of the Huangpu River and the Suzhou Creek in the Hongkou District, near the northern end of the Waibaidu Bridge, since 1858. ...more on Wikipedia
City/Town: Shanghai, China
Opened: Jan 16 1911
Floors: 6
Created By: Davies & Thomas, Atkinson & Dallas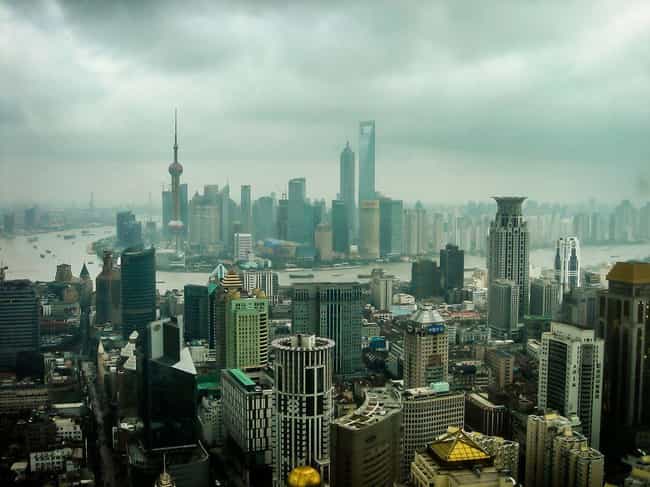 Aurora Plaza is a 185 m high skyscraper in the Pudong financial district, Lujiazui, of Shanghai, China, that was completed in 2003. It is one of the more recognisable of the smaller towers in the Pudong skyline, due to its curved sleek facade, its large "AURORA" logo and a large video screen projected onto the front of the building at night. ...more on Wikipedia
City/Town: Shanghai, China
Opened: Jan 01 2003
Structural Height (m): 185.0
Floors: 37
3
Bank of China Tower, Shanghai
The Shanghai Bank of China Tower, completed in 2000, is a 53-story tower in the Pudong District of Shanghai, China. It was built for the Bank of China by the Japanese architectural firm Nikken Sekkei. ...more on Wikipedia
City/Town: Shanghai, China
Opened: Aug 28 2000
Structural Height (m): 226.0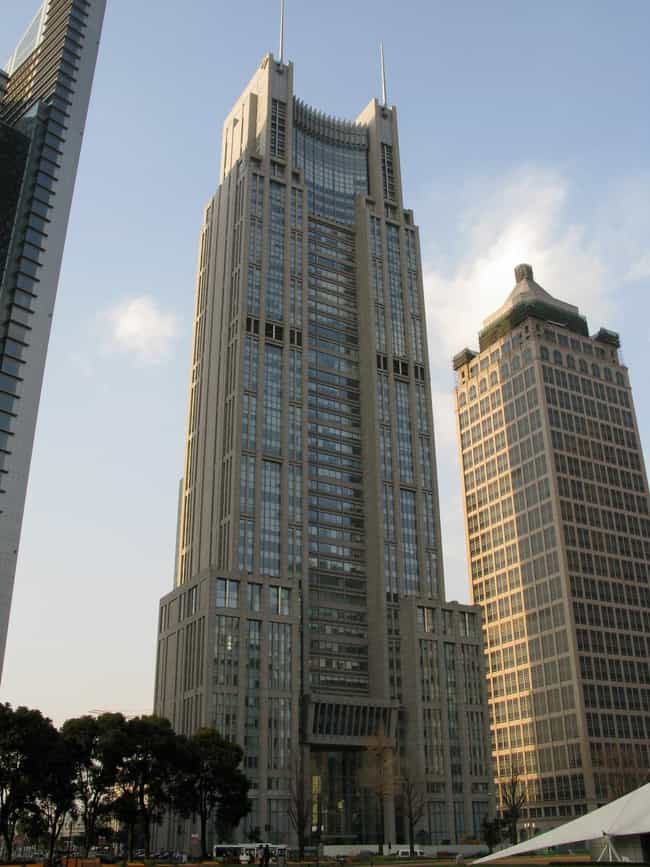 Bank of Shanghai Headquarters is a 46 floor tower in the Pudong area of Shanghai and was completed in 2005. It was built by architects Kenzo Tange Associates. ...more on Wikipedia
City/Town: Shanghai, China
Opened: Jan 01 2005
Structural Height (m): 252.0
Floors: 42
Created By: Kenzo Tange