Bands/Musicians

The Best Chanson Bands/Artists

29 votes
16 voters
2.6k views
5 items
List Rules Upvote your favorite chanson bands and artists
Shanson artists list, with photos, ranked best to worst by votes. List includes any good shanson band label, album and biographical information when available if you click on the names. This list of the top shanson bands in the world includes all musicians who have released recordings that have gotten distribution, and is an up-to-date list. Shanson groups and artists are shown below along with any additional genres in which their music belongs. If available, you can also see information about where all shanson bands on this list got started. These are truly the greatest shanson bands of all time, since the most famous shanson artists ever are listed, and the order is decided by actual fans of the best shanson music.
You can click on the shanson band names to see more information about that particular notable shanson group. If they're near the top of the best shanson artist list, though, then they should have at least some information available. All the top shanson bands named on the list also have discographies on their pages if you click on the shanson band names themselves.
List includes Vladimir Vysotsky, Leningrad, more. Make sure to vote for your favorites. If you like TIK or Lubeh, then make your voice heard.
All important, significant and iconic names in shanson music history deserve your votes, so make sure to choose wisely. You can only vote once on this list.
The list includes all new shanson bands, and if there are any missing on the list, you can always add them yourself. Just make sure they aren't already on the list and check your spelling, because this is already an accurate compilation of the best examples of shanson, as well as a good place to start if you're asking yourself, or friends, exactly how to get into shanson music. Especially since the bands at the top of the list will at the very least be the best choices if you're looking for a list of good shanson bands with which to start out. No point in listening to them if they aren't actually good or even half-way decent shanson bands.
This list answers the questions "who are the best shanson bands of all time?" and "who is the greatest shanson musician ever?"
If you know enough about the genre, please vote based on the quality of the band's music instead of just voting for the most popular shanson bands that you might've heard of, but not really listened to closely enough to cast an informed vote.
Share the list with your friends to give them a chance to impact the order of the list. (5 items)
Sergey Borisovich Nagovitsyn was a Russian singer, composer and author of Russian chanson style songs. ...more on Wikipedia
Genres (Music): Russian chanson
Nationality: Russia, Soviet Union
Career Began: Perm, Russia
see more on Sergey Nagovitsyn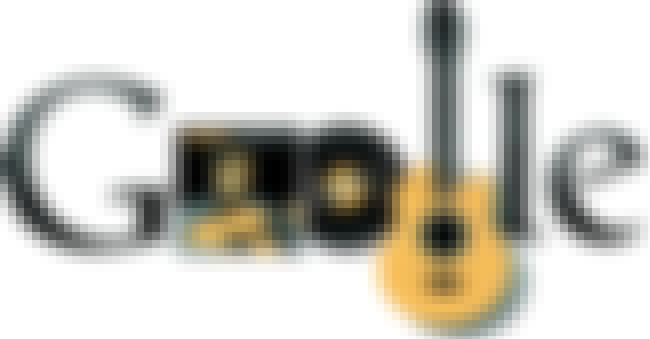 Vladimir Semyonovich Vysotsky was a Russian singer-songwriter, poet, and actor whose career had an immense and enduring effect on Soviet and Russian culture. He became widely known for his unique singing style and for his lyrics, which featured social and political commentary in often humorous street jargon. He was also a prominent stage and screen actor. Though his work was largely ignored by the official Soviet cultural establishment, he achieved remarkable fame during his lifetime, and to this day exerts significant influence on many of Russia's popular musicians and actors who wish to emulate his iconic status. ...more on Wikipedia
Genres (Music): Russian chanson, Chanson, Bard
Albums: Alisa v strane chudes, Sobranie Socinienii, The New Collection, Le vol arrêté, Lukomorye, + more
Nationality: Russia, Soviet Union
Career Began: Moscow, Russia
Also Ranked
#43 on The Greatest Poets of All Time

Agree or disagree?
see more on Vladimir Vysotsky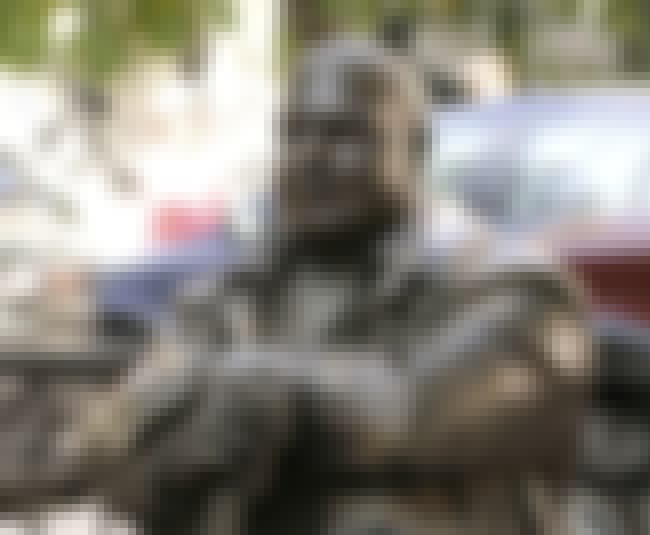 Mikhail Krug, born as Vorobyov, was a Russian singer, one of the leading singers of the style of songs known as blatnaya pesnya, or shanson, which has been part of Russian culture since the beginning of the twentieth century. Mikhail Krug was born in Morozovskiy Gorodok, a suburb of the city of Tver. In 1987 Krug participated in a song competition, taking first place. As a result, he took up song-writing seriously. By 1994, he had recorded three albums, which weren't released officially, but hundreds of pirate copies were distributed. Most of the songs found their way onto his later albums. His first official release was Zhigan-Limon, which featured one of his biggest hits, "Kolshchik". It ...more on Wikipedia
Genres (Music): Russian chanson
Nationality: Russia
Career Began: Tver, Russia

Agree or disagree?
see more on Mikhail Krug
TIK is a Ukrainian folk rock band with heavy influences of ska and shanson. It was formed in 2005 in Vinnytsia, Ukraine. The band's name is an abbreviation of the Ukrainian phrase "Тверезість і культура" which means "Sobriety and Culture". ...more on Wikipedia
Albums: ЛiтераDура
Career Began: Vinnytsia, Ukraine