Culture
Adult Jokes You Never Noticed in Shark Tale

Updated November 6, 2017
558 votes
206 voters
10.2k views
7 items
List Rules Vote up the funniest adult jokes you never noticed in Shark Tale
The adult jokes in Shark Tale may have gone over your head because you were a child when you first saw the underappreciated DreamWorks film, or maybe you just never noticed them because you didn't watch it as often as Finding Nemo, which came out around the same time and reigned supreme as the most popular underwater animated movie. Kinda like A Bug's Life and Antz. However, this was a gem starring Will Smith, and there are plenty of hidden jokes to uncover.
If you thought Pixar was the only animation company that could toss out jokes aimed at older audience members, prepare for this list to prove you wrong. Vote up the Shark Tale jokes that you were most surprised by.
I Ain't Saying She's a Gold Digger...
As a commenter on the YouTube video of this scene said, this is "The only movie known to successfully sexualize a fish." In this scene, Oscar is imagining Lola, and there's a song with lyrics that clearly state, "She's dangerous, super bad - better watch out, she'll take your cash. She's a gold digger!" Apparently, before Kanye made a song about gold diggers, there was already a song on the same subject, except it was about an attractive fish girl and it was in a children's movie.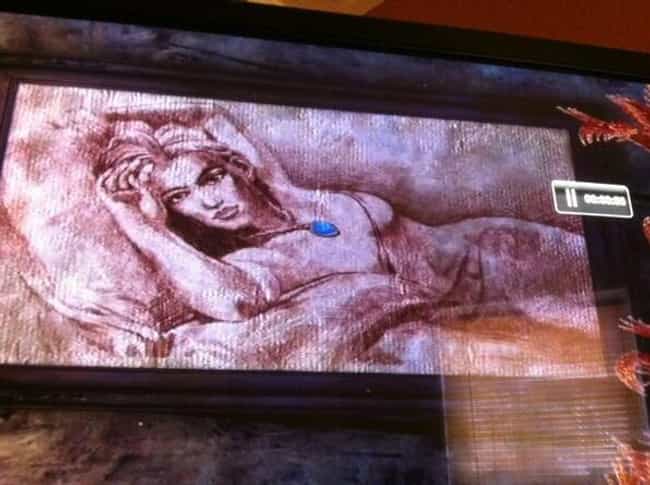 In the ship that the sharks use for shelter, there's a very visible shot of the drawing of Rose from

Titanic

. At least in this one, for the sake of it being a children's movie, she's clothed.
In one scene, there's a shot of a restaurant and its sign reads "SUSHI BOWL." The establishment is completely empty inside, minus a single, frustrated employee.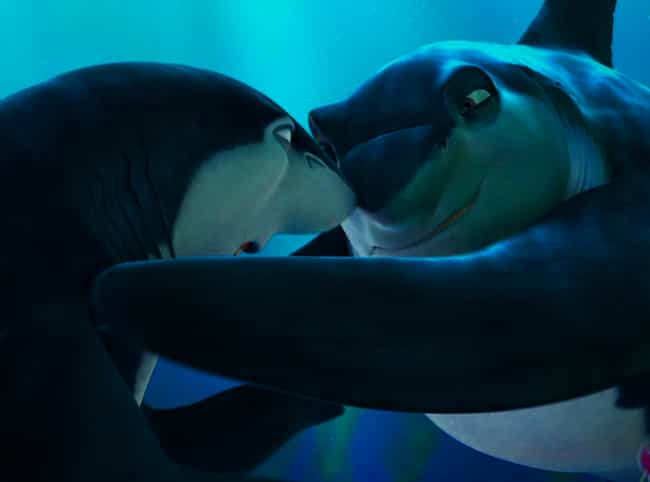 While many kids haven't seen

Jaws

, their parents have - or are at least familiar with its classic them. In one scene, Frankie is humming the

Jaws

theme. Lenny doesn't like it, of course, stating, "That song gives me the creeps!" Frankie then says that it's their theme song.