Graveyard Shift
Surprising Revelations About Ozzy And Sharon Osbourne's Relationship

The love affair between Ozzy and Sharon Osbourne has been a matter of public interest even before the premiere of their reality show, The Osbournes, in 2002. The pair appeared to be in sync, with Sharon - Ozzy's manager - guiding her Prince of Darkness husband through life and work, and he, in turn, adoring her. Alas, no marriage is perfect, and Ozzy's antics on and off stage regularly affected their relationship.
During their 30-plus years of marriage, the Osbournes have weathered substance use, infidelity, and other trials that would undo most unions. But they have endured as a couple. Love isn't easy, especially when you're constantly in front of the cameras and in the tabloids. The Osbournes, in interviews and books, have been fairly open about their marriage's ups and downs. Even so, you might not know all the revelations they've made over the years, so here is a complete timeline of their relationship.
Sharon Helped Ozzy Attain His Solo And Ozzfest Success
After his firing from Black Sabbath around 1978, Ozzy switched managers from Don Arden to Arden's daughter, Sharon. Though the move caused a rift between father and daughter, most people credit Ozzy's relationship with Sharon as the reason for his lasting success.
Sharon pushed Ozzy to release the highly successful Blizzard of Ozz, his debut solo album, in 1980. Throughout their partnership, Ozzy sold millions of records, received a star on the Hollywood Walk of Fame, and resurrected his popularity with the reality television show starring his family.
Sharon also created Ozzfest, an annual tour that rakes in millions of dollars and features her husband on stage with other popular rock acts.
Ozzy Has Three Children From His Previous Marriage
When Ozzy and Sharon Osbourne first met in the early '70s, she was 18 years old, and he was already married to another woman, Thelma Riley. Ozzy and Riley married in 1971, and they had two children, daughter Jessica, and son Louis. Thelma also had another son, Elliot, who Ozzy adopted.
Their marriage ended in 1981 due to Ozzy's cheating and substance use issues. Ozzy's children with Riley stay out of the spotlight and apparently have little contact with their father and his other family.
Ozzy married Sharon Arden - the daughter of Don Arden, Black Sabbath's manager - one year after the divorce, on July 4, 1982. The Independence Day date was deliberate: Ozzy wanted to make sure he would always remember his anniversary. The Osbournes have three children, Aimee, Kelly, and Jack.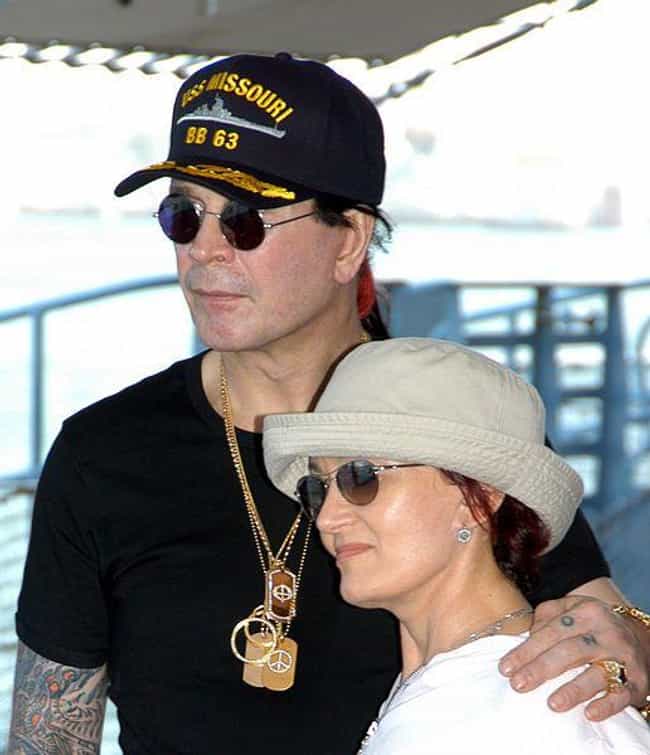 Ozzy Sought Treatment For Intimacy Issues In 2016
Ozzy has reportedly had affairs with multiple women around the world. The most discussed incident involved a four-year relationship with stylist Michelle Pugh, which Sharon discovered in 2016 after going through Ozzy's emails. Ozzy decided to go to rehabilitation to address his behaviors in 2016 after the affair came to light. The couple reconciled after splitting that same year.
Sharon spoke with The Telegraph in 2017 about her husband's multiple betrayals, revealing further details.
Ozzy, While Inebriated, Went After Sharon In 1989
In his autobiography, I Am Ozzy, Osbourne recounted the time in 1989 when he awoke in a cell to find he'd nearly choked his wife. The whole family had reportedly dined at a Chinese restaurant to celebrate the birthday of daughter Aimee. Ozzy drank vodka heavily during the meal, complaining about the workload from his wife/manager, and when the Osbournes returned home, he was in a stupor.
Osbourne, who at the time didn't remember the incident, says he was shocked when a police officer shared the report of what happened: Apparently, he took off all of his clothes before entering the bedroom he shared with his wife and allegedly said, "We've had a little talk, and it's clear that you have to [go]."
Ozzy faced a charge of attempted murder for the incident, but Sharon didn't press any charges, and the couple stayed together while he attended rehab.