Unspeakable Times
Some Think Bad Cops Covered Up A Mysterious Death For The Church Of Scientology

Suicides are often difficult for those left behind to deal with. Many want to believe something else must have caused a loved one's death, and in the case of Shawn Lonsdale, Scientology detractors point to murder.
On February 16, 2008, police discovered Lonsdale dead in his home in Clearwater, FL. Lonsdale had apparently committed suicide by running a hose from his car's tailpipe into his home through a window. Police found a note, but the details were never released.
Lonsdale, a filmmaker and vocal critic of the Church of Scientology, spent a little over a year recording the Church's members outside their Clearwater, FL, headquarters. The Church allegedly kept a close eye on Lonsdale, supposedly following him and posting flyers about his criminal history. So when Lonsdale suddenly turned up dead, people questioned police findings and began wondering what exactly happened.
No one can say this was actually one of several alleged crimes involving Scientology, like the death of Lisa McPherson, but most critics of the religion seem to think the organization was involved. Did Shawn Lonsdale really take his own life, or was the Church tired of his continued efforts to expose their inner workings and purported cult-like activities?
Church Critics Believe Lonsdale's Death Was A Murder
Former Church of Scientology member Tory Christman posted (3:59 & 4:40) a video claiming Lonsdale's suicide was actually a murder committed by her former religion. Christman believed Lonsdale's interference with the selling of Scientology books – which he provided free copies of via links – was the final straw for the confrontation between the man and the Church.
Members of the Operation Clambake Message Board, a community dedicated to exposing and fighting the Church, posted comments claiming the death was a sign Lonsdale found something big about Scientology. They suspected his death was a means of stopping him from spreading damning information on the Church.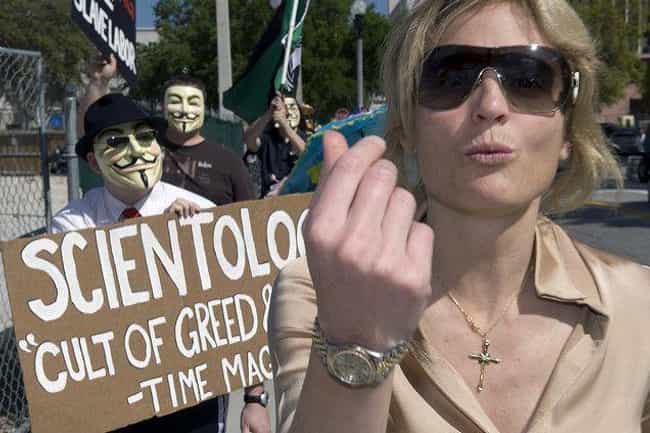 Lonsdale And A Church Member Fought On Camera
As Lonsdale filmed outside the Clearwater Scientology headquarters on July 8, 2006, a man emerged from the building and allegedly assaulted him. According to Lonsdale, the Church member, Michael Fitzgerald, attempted to grab and then shove Londale's camera into his face. Lonsdale fought back and police arrived on the scene. His documentary camera recorded the altercation, as did several security cameras on the street. Police reviewed the footage and arrested Fitzgerald for the attack.
In August 2006, Florida Assistant State Attorney Kendall Davidson announced insufficient evidence existed to charge Fitzgerald for the assault. Davidson claimed the video showed "pretty much mutual aggression."
Scientology's Private Investigators Reportedly Uncovered Lonsdale's Criminal Past
Church members allegedly hired private investigators in an attempt to dissuade Lonsdale from filming their headquarters. The investigators uncovered two misdemeanor convictions from 1999 and 2000 related to public sex.
On July 18, 2006 – 10 days after Lonsdale's altercation with Scientologist Michael Fitzgerald – posters proclaiming Lonsdale's criminal past appeared in the windows of local businesses near the Church.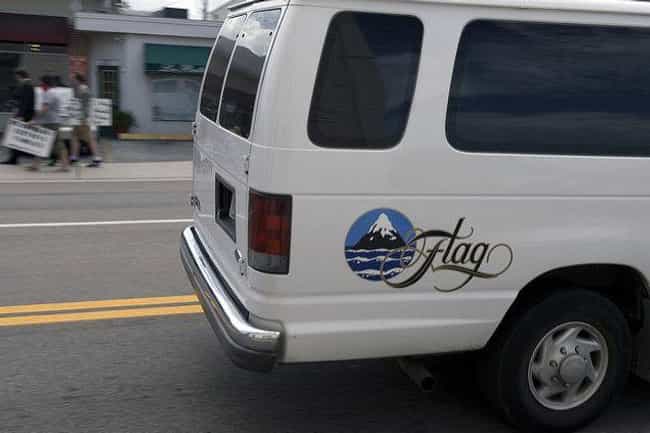 Lonsdale Claimed Scientology Vehicles Followed Him
Lonsdale told the host of BBC One's Panorama he believed Scientology followed him in vans and other vehicles. The Scientology critic claimed he traced the registration of the vehicles back to members of Scientology.
After Panorama's host, John Sweeney, interviewed Lonsdale and Scientology members in 2007, he claimed Church members also followed and harassed him. He believed members or employees of the Church tracked his every move, saying the group invaded his Los Angeles hotel room and even went as far as to crash his wedding.