Attractions

List of Famous Shenzhen Buildings & Structures

List of the famous landmarks that make up the Shenzhen skyline, listed alphabetically with photos when available. Shenzhen architectural landmarks as well as other major buildings, dwellings, and other structures in Shenzhen are included on this list. Information about these Shenzhen buildings is included on this list, such as when the building first opened and what architectural style it falls under. List includes both new buildings in Shenzhen and older historic landmarks.
Kingkey 100 and Ping An Finance Center are only the beginning of the buildings on this list.
This list answers the question, "What are the most famous buildings in Shenzhen?"
This is a good reference for research into the historical architecture in Shenzhen. Famous architectural houses within the city of Shenzhen are included as well, sometimes by address, other times listed by the name of the original home owner.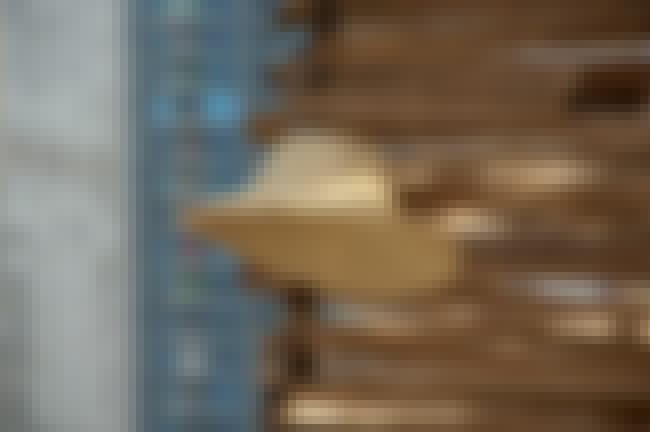 Bug Dome was a bamboo shelter created for the Shenzhen & Hong Kong bi-city Biennale of Urbanism/Architecture in Shenzhen 2009, China by a group of architects calling themselves WEAK! The Bug Dome was inspired by the homes built by insects. It was designed to be a sheltered area where underground band performances, poetry readings, and discussions could take place during the SZHK Biennale. After the Biennale, the shelter continued to be used as gathering place for illegal workers from the Chinese countryside, many of whom were living in nearby shelters and abandoned buildings. WEAK! was a collaboration of Hsieh Ying-Chun, a Taiwan architectural activist specializing at collaborative ...more on Wikipedia
City/Town: Shenzhen, Guangdong Province, China, Asia
Opened: Jan 01 2009
Structural Height (m): 7.0
Architect: Marco Casagrande, WEAK!, Hsieh Ying-chun, Roan Ching-yueh
Architecture Firm: WEAK!
Created By: Marco Casagrande, WEAK!, Hsieh Ying-chun, Roan Ching-yueh
Style: Weak Architecture
see more on Bug Dome
The East Pacific Center is a skyscraper complex under construction in Shenzhen, China. The complex consists of four buildings. East Pacific Center Tower A will be 306 m tall with 85 storeys. East Pacific Center Tower B will be 261 m tall with 72 storeys. East Pacific Center Tower C is 206 m tall with 40 storeys. East Pacific Center Tower D is 155 m tall with 29 storeys. Buildings A and B are for residential use and will be joined by a sky bridge. They were topped out in late 2012 and are scheduled to be completed during 2013. Buildings C and D are for offices and were completed in 2010. ...more on Wikipedia
City/Town: Shenzhen, Guangdong Province, China, Asia
Opened: Jan 01 2012
see more on East Pacific Business Center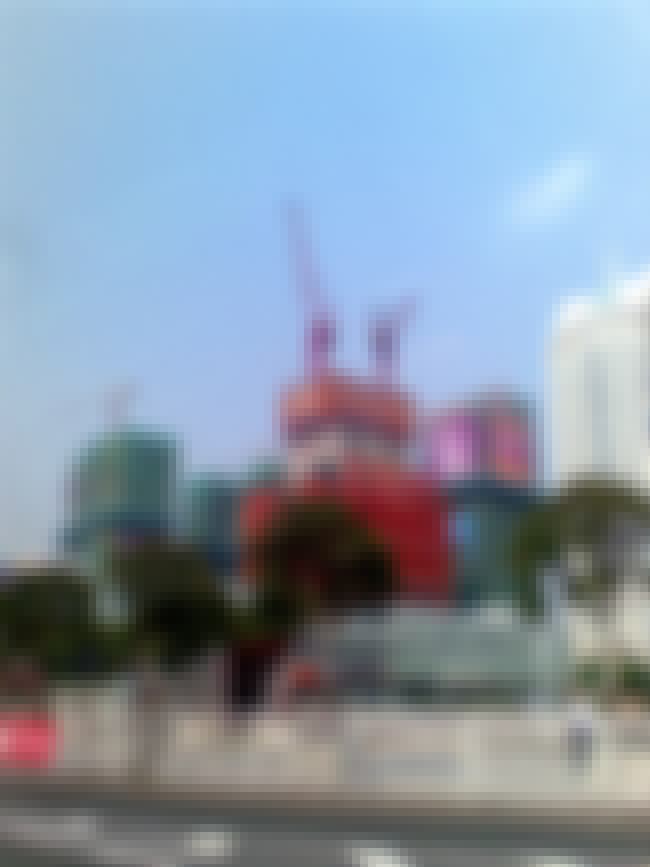 The KK100, formerly known as Kingkey 100 and Kingkey Finance Center Plaza, is a skyscraper in Shenzhen, Guangdong province, China. It is located in Shenzhen's Luohu District east of Lizhi Park, approximately one kilometer north of the border between mainland China and Hong Kong. The area is often described as the 'financial district' of Shenzhen. The mixed-use building rises to 441.8 metres and contains 100 floors for office space and a hotel. Out of those 100 floors, 68 are used for 173,000 square metres of Class A office space, 22 stories for a 35,000 square metres six-star business hotel and the top four floors of the skyscraper hold a garden and several restaurants. Adjacent to KK100 is ...more on Wikipedia
City/Town: Shenzhen, China
Opened: Jan 01 2010
Structural Height (m): 427.1
Architect: Terry Farrell
Created By: Terry Farrell
Construction Started: 2007
see more on Kingkey 100
New World Center is a 53-floor 238 meter tall skyscraper completed in 2006 located in Shenzhen, China. ...more on Wikipedia
City/Town: Shenzhen, China
Opened: Jan 01 2006