Unspeakable Times
A 'Super Mom' Vanished In Broad Daylight And Mysteriously Reappeared, But The Details Don't Add Up

Updated May 24, 2020
435.4k views
14 items
The mysterious kidnapping of supermom Sherri Papini rocked northern California in 2016. People throughout the area were shocked to see a frightening abduction story play out with a nice mom in the Shasta County suburbs.
For three weeks, Sherri's family worked to get Sherri back in one piece while the Shasta County Sheriff's Department pursued a silent investigation. Out of nowhere, the beloved wife and mother returned home, but she wasn't forthcoming with details and didn't want to talk about the previous three weeks. Because of this, many believed the whole ordeal was nothing but a fake kidnapping.
Hundreds of unsolved abduction stories play out just like Sherri Papini's, but most subjects don't return so unscathed. Sherri's disappearance and subsequent return play out like a protracted version of a made-for-TV movie, including quirky side characters, mysterious men with money, and a cadre of internet spectators ready to add their opinions to the mix.
Here is everything we know about the mysterious disappearance and reappearance of Sherri Papini.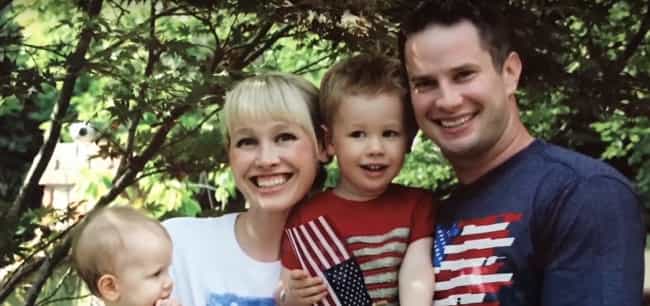 Sherri Papini Disappeared While Jogging Near Her Home
On November 2, 2016, Sherri Papini was jogging in the woods near her Redding, CA home when she was allegedly abducted. Her husband Keith Papini claims he knew something bad had happened when he returned home from work and Sherri wasn't there. After pinging her phone, he found it - along with a pair of earbuds and some strands of her hair - near their neighborhood's mailboxes, which were located about a mile from their home.
Initially, law enforcement thought Sherri's husband may have been involved with her mysterious disappearance. While Keith still hasn't been ruled out, he did a pass a polygraph test, and law enforcement officials have made it clear that he has been nothing but forthcoming since the investigation began.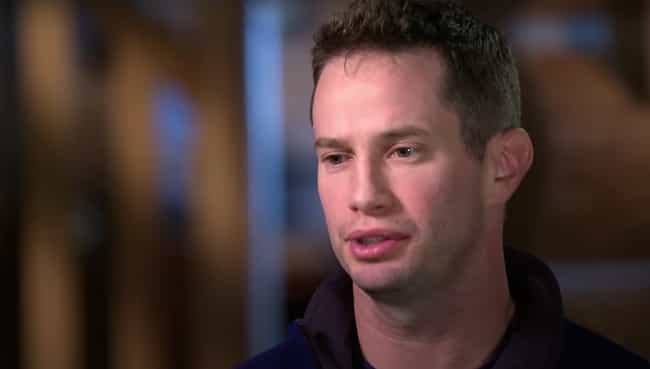 Keith Papini Started A GoFundMe Page To Help Find His Wife
Immediately after Sherri disappeared, her husband Keith grew dissatisfied with what he felt was a slow-moving case, so he started a GoFundMe page to help finance an independent investigation. The money was purportedly supposed to pay two private investigators who Keith felt would dedicate every waking moment to finding his spouse.
Local law enforcement largely disapproved of this plan, but all they could do was continue their own investigation and hope for the best.
The GoFundMe page remained active for a year - even though she was found three weeks after its launch - and garnered nearly $50,000. The Papini family never disclosed what they did with the money they raised, despite concerns from those who had left generous donations.
Cameron Gamble Proposed That Sherri Was Targeted By Traffickers Or Kingpins
Cameron Gamble, a government security contractor, was one of many people who worked with the Papini family to help find Sherri. He believed Sherri had been taken by a sex-trafficking ring making its way down Interstate 5 on the way to Mexico. Once he learned that the Papinis lived across the street from an alleged narcotic den, he hypothesized that she had been targeted by its residents.
Gamble offered his services to the Papinis pro-bono and acted as a liaison with an anonymous donor, much to the chagrin of local law enforcement. In his time working with the family, Gamble produced two commercials about Sherri's disappearance. Some believe he inserted himself into the family's plight as a way to advertise his skills as a hostage negotiator.
An Anonymous Donor Offered Up A Large Sum For Sherri's Return, And She Soon Reappeared
After the Papini family launched their fundraising site, an anonymous donor offered them an additional $50,000 to help bring Sherri back. The donor and Cameron Gamble put up the money for a reverse ransom, believing that offering up some money would make the culprits turn Sherri over.
Lt. Anthony Bertain of the Shasta County Sheriff's Department was less than pleased about the anonymous donor. He felt that offering a large sum of money would bring scam artists, not Sherri Papini, to the family's front door.
After the initial amount of reverse-ransom money went unclaimed, the anonymous donor released another YouTube video offering six figures to whoever found the culprits. Twenty-four hours later, on Thanksgiving Day of 2016, Sherri was pushed out of a car in Yolo County 150 miles from her home, though no one ever came forward to claim the money.
When Keith reunited with his wife in the hospital, he said she was "covered in bruises ranging from yellow to black because of repeated beatings, [and] the bridge of her nose [was] broken." Additionally, Shasta County Sheriff Tom Bosenko revealed that her skin was branded with a "message," the meaning of which has not been described.