Comedy

She's Funny That Way Movie Quotes

37 votes
27 voters
1.1k views
10 items
She's Funny That Way movie quotes follow one twisted love triangle between members of a stage play. The comedy movie was directed by Peter Bogdanovich using a screenplay he co-wrote with Louise Stratten. She's Funny That Way opened in theaters in the United states on August 21, 2015.
In She's Funny That Way, Broadway play director Arnold Albertson (Owen Wilson) spends his days directing his wife, Delta Simmons (Kathryn Hahn) and her admirer Seth Gilbert (Rhys Ifans) in a play and spends his nights paying escort Izzy (Imogen Poots) for her services. But Izzy also has Joshua Fleet (Will Forte), the playwright, as a client, despite being in a relationship with Jane Claremont (Jennifer Aniston), who is also Izzy's therapist.
So when Izzy shows up to audition for the play only to see Arnold, Delta and Joshua there, things get awkward fast. Soon partners realize that they have competition in the bedroom with Izzy and others make unexpected friendships with unlikely targets, all while the group tries to make a Broadway play.
She's Funny That Way
opened in theaters beside other great summer 2015 movies such as
American Ultra
,
Hitman: Agent 47
,
Straight Outta Compton
,
The Man From U.N.C.L.E.
, and
Fantastic Four
.
Jane Claremont: Please, can you just hold the dog? I'm on the phone. I'm a caregiver. It's all I do and, you, it's all I ask.
Joshua Fleet: You know, you should really try to be more polite to people.
Jane Claremont: What is it with you today? Did someone take a piss in your Corn Flakes?
Joshua Fleet: Nothing, I'm just a little nervous about tomorrow's casting.
Jane Claremont: What is the big deal? It shouldn't, ugh... I told you to please not call.
Joshua Fleet: No, it's my phone. It's not a good time right now, dad.
Jane Claremont: Ugh, I cannot believe you're talking to your father. Your father!
Joshua Fleet: He just called! I'm calling him back!
Jane Claremont: Please! He calls you all the... It's like it's Father's Day with you everyday. I mean, the guy calls you all the time.
Joshua Fleet: No, he doesn't.
Jane Claremont: It's a little weird.
Joshua Fleet: He called me once.
Jane Claremont: Honestly, I'm getting fed up with it. In fact, I am fed up with it. I'm out of here. Taxi! Taxi!
Joshua Fleet: Don't you want your dog and your bags?
...
Joshua Fleet: [on answering machine] It's me, Josh, can you pick up?
Jane Claremont: See what a good therapist I am? That's my boyfriend and I'm not picking up. This is your private time.
Joshua and Jane have quite the tense relationship. He ignores others for her and she ignores him for others. No wonder he's stepping out on her with call girls.
Should this be higher or lower?
Stagehand: This is Isabella Patterson.
Seth Gilbert: You look familiar.
Arnold Albertson: She's not right.
Joshua Fleet: Why not?
Delta Simmons: What are you talking about?
Izzy Beatty: Oh gosh
Seth Gilbert: Arnold, don't you think we should do the intimate scene with me?
Arnold Albertson: No! No!
When Izzy shows up for an audition in Arnold's play, Arnold tries to write her off but it's tricky as he doesn't really have a reason to deny her an audition, at least one that he can share with his wife and the others in the theater.
Should this be higher or lower?
You Have to Make a Decision
Delta Simmons: That's Loretta girl gave a fair reading.
Arnold Albertson: Mmmhmm
Delta Simmons: That Isabella gave a brilliant one! You have to make a decision today.
Arnold Albertson: Yep
Delta Simmons: I don't understand what the problem is.
Arnold Albertson: It's not a problem. No one said anything about a problem. It's just, I have a process.
Delta Simmons: A process?
Arnold Albertson: And the process begins with a bagel.
Delta Simmons: Pull the trigger, darling.
Arnold Albertson: Eaten in silence, honey, come on. We're going to 61st and Madison.
Delta Simmons: Lovely day, isn't it? Oh, he's a talker, isn't he?
Arnold Albertson: They gave me the wrong bagel. I asked for poppyseed.
Delta Simmons: Boy, are you in a mood today.
Arnold Albertson: They gave me four Asiagos which nobody eats.
Delta Simmons: Tell me why you don't like her.
Arnold Albertson: Who said that I don't like her? I just don't want to make a snap decision. It's too important. It's my process.
Delta Simmons: Who's the one who always says you have to go with your gut and not think about things too much?
Arnold Albertson: Not me
Delta Simmons: That is a direct quote of yours, sir.
Arnold Albertson: I don't talk like that. I never talk like that with my gut.
Delta Simmons: What is wrong with you?
Arnold Albertson: There's nothing wrong with me. I'm under a great deal of pressure and I don't need my wife adding more pressure.
Delta Simmons: You have to admit, there is something more about this girl. Maybe she's an escort in a past life.
Arnold Albertson: Come on, now we're talking about past lives?
Delta Simmons: I don't know.
Arnold Albertson: What's going on? Where's the driver?
Delta Simmons: Is that him?
Arnold Albertson: Yeah, that's him, but where is he going?
Delta Simmons: He seems to be getting into a cab.
Arnold Albertson: That's the craziest thing I've ever seen.
Delta Simmons: Was it something we said?
Arnold Albertson: Apparently, either that or it's a mob hit that's about to blow up.
Delta Simmons: Well get out, get out.
Arnold Albertson: This is like an existential cab ride!
Delta and Arnold argue about when Arnold will make a decision about casting the role Izzy auditioned for. Their inane conversation drives their taxi driver to flea and grab a taxi of his own.
Should this be higher or lower?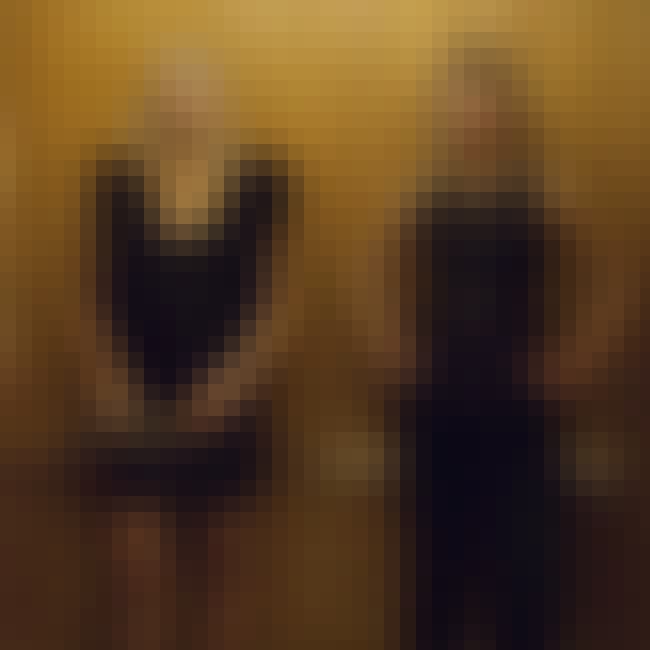 Arnold Albertson: We're in a code red! We have a tornado coming up the elevator. Jesus, that's the fastest elevator I've ever seen.
Arnold knows he's about to be in big trouble when he's in a hotel room with hooker Izzy and wife Delta is on her way up to the room. With Delta arriving sooner than expected, this encounter is bound to end poorly.

Should this be higher or lower?