True Crime

The Most Shocking Secrets Learned After Taking An Online DNA Test

147 votes
54 voters
3.4k views
10 items
Follow
List Rules Vote up the most shocking story.
DNA tests can reveal more than your Irish roots. Online genealogy sites such as 23andme.com and Ancestry.com offer to trace your ancestral heritage but can reveal a lot more than that. Customers who submit their DNA for testing have found their lives changes, families splintered and everything from an unknown sibling to a potential murderer in the family, like the recent case of the Golden State Killer.
Here's just a sample, so to speak, of the shocking secrets that genetic tests have revealed.
A Man Found Out His Best Friend Was Actually His Brother
Walter Macfarlane and Alan Robinson had been friends for over six decades when they discovered that they were brothers. Both natives of Honolulu, HI, they grew up together and even vacationed with their families as adults. When both men were in their seventies, they began researching their family ancestries and discovered that they shared a birth mother.
Neither Walter nor Alan were raised by their birth parents. Walter Macfarlane's mother was going to give him up for adoption but his grandparents opted "to hanai their grandson - part of a Hawaiian practice in which a family can adopt a person informally, with or without papers." They brought him up in their home and the identity of his father remained unknown. Two years later, Alan Robinson was adopted. He knew nothing about his birth mother or his biological father.
Walter and Alan met when they were in the sixth grade and established a close bond. Once they got the results of their DNA tests, they understood why they'd been so drawn to each other. These two men, who had always felt like family, really were.
Was this shocking?
A Man Discovered That His Unborn Twin Fathered His Child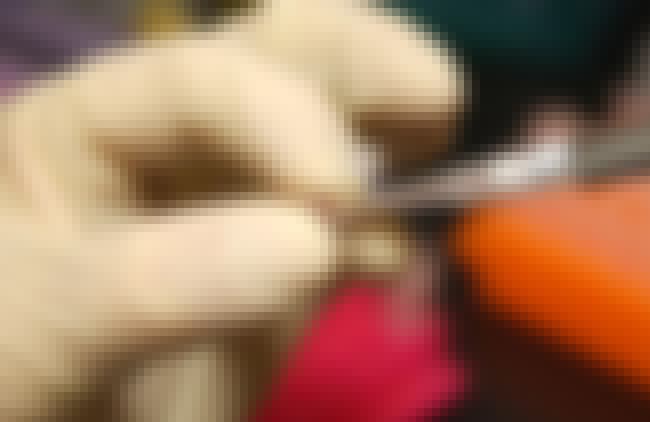 When a Washington state resident and his partner were told that their son's blood type didn't match their own, they were confused. The couple had used a fertility clinic to conceive their child but when neither parent matched the boy's genetic material, they feared there had been a mix-up at the lab. Even a DNA test failed to find the cause of the anomaly.
The couple finally found their answer through the genetic genealogy testing at 23andMe. According to the test, the man who thought he was the child's father was really his uncle. How did this happen? The only explanation was that the "father" had been a twin, albeit a chimera - a twin that absorbed the cells from his sibling after the latter died in the womb.

Was this shocking?
A Random DNA Test Caught The Golden State Killer
When Joseph James DeAngelo was arrested in late April, it was thanks to the DNA banked at the website GEDMatch. One of DeAngelo's family members had used a geneaology website and, when authorities ran evidence from unsolved rapes and murders through a larger open-source database, they found a match - well, several. One person was responsible for"50 confirmed rapes and 12 murders over a 10-county area in California between 1974 and 1986." That person was Joseph DeAngelo.
The so-called Golden State Killer struck throughout California, raping and murdering in Sacramento and East Bay before moving south to Santa Barbara and Orange County. As DeAngelo moved around California, his crimes led to the emergence of several theorized offenders, including the East Area Rapist, the Original Night Stalker, and the Visalia Ransacker, in addition to the Golden State Killer. During his run of crimes, police speculated that the Golden State Killer could be a cop because he was able to elude capture for so long. They were right. Joseph DeAngelo worked for the Auburn Police Department near Sacramento for three years.
This controversial investigation technique - using open-source DNA databases to find unidentified criminals - involves voluntary submission of DNA to third-party sites like GEDMatch. Websites like Ancestry.com and 23andMe don't automatically submit data to locations like GEDMatch but, because GEDMatch offers more specific search parameters for ancestry-seekers, the client themselves can choose to do so. DeAngelo's relative probably never knew that he or she had a murderer in the family and may not have known that their DNA could be used to root out the culprit.
Was this shocking?
DNA Test Reveal A Lot Of Major Medical Malpractice
Kelli Rowlette's parents used a fertility doctor to conceive in 1980 and were told that they would have the best results if they used a "85 percent mixture of her dad's [Mr. Fowler] genetic material, and 15 percent...from anonymous donor." When Rowlette performed a DNA test as an adult, she discovered the shocking truth: The doctor, Gerald Mortimer, had used his own sperm and was technically her father.
Rowlette thought that the results from her DNA test were a mistake. She has filed a lawsuit against the doctor, his wife, and his former medical group alleging "medical negligence, failure to obtain informed consent, fraud, battery, emotional distress and breach of contract." At this time, there are no other instances of Mortimer fathering additional children.
In another instance of fertility professional misconduct, "Paula" and "Jeff" learned that the father of their daughter, "Ashley," was actually a worker at the clinic they used in Utah after taking DNA tests through 23andMe. The clinic employee, Tom, had kidnapped a college student and held her captive as part of a "love experiment" in 1975. During his time at the fertility clinic, Tom had displayed pictures of children he "helped" couples conceive, indicating that he might have "donated" his sperm more than once.
Was this shocking?