True Stories
These Upsetting Behind-The-Scenes Stories From Whole Foods Will Change The Way You Grocery Shop

Shocking stories from Whole Foods include more than just the price of the items they sell. The health food grocery giant is a major player in the industry, appearing in numerous locations across the United States as well as the occasional "things white people like" meme. Whole Foods is a favorite food shopping place for many and was a big catalyst in making organic, health-focused food a new way of life for plenty of consumers. Even Walmart has taken a cue from their model.
But Whole Foods behind the scenes is a bit different from the fresh cut flowers and colorful salad bar that greet customers inside. Led by CEO John Mackey, the company has a reputation for using questionable methods to get ahead and stay ahead in business. Stories from Whole Foods employees make the company's views on labor seem a little unsettling as well.
Grocery stores have changed a lot through the years, and the health food retail industry has become a lot more saturated. While Whole Foods does deserve credit for boosting the trend, these dark Whole Foods tales might make you think twice about where you purchase your kale.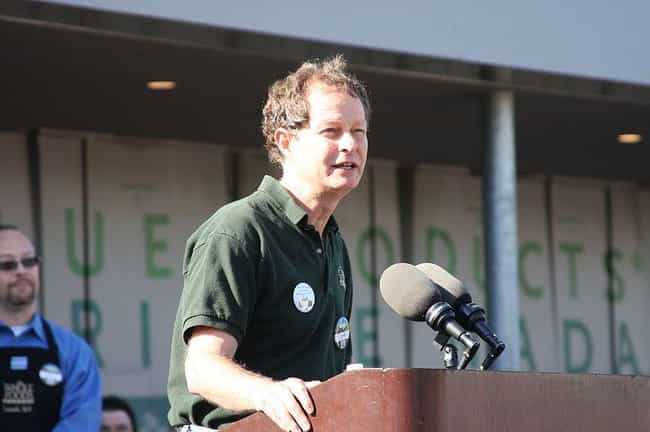 CEO John Mackey Used An Alias To Discredit Competitors Online
While Whole Foods was trying to buy out one of its closest competitors, Wild Oats, Whole Foods CEO John Mackey had some odd ideas about encouraging the sale. For several years after his offer was rejected, Mackey used a Yahoo Finance message board to praise his company but mock Wild Oats in order to keep their market share from going up. Being a responsible CEO of a major grocery chain, he used the screen name Rahodeb to do so.
Although forum participants tried to call him on his true identity, he refused to give himself up, even telling other users he was actually George W. Bush. He wasn't shy about posting flattering comments about himself, either – for instance, "I think he looks cute!" The truth finally came out in a 2007 Federal Trade Commission report trying to block the merger, but Mackey was not at all ashamed of his actions.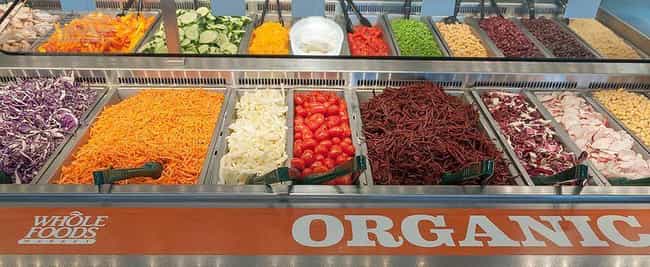 A Customer Once Poisoned The Salad Bar At A Michigan Store
Most customers who shop at Whole Foods are loyal to the chain for their selection of organic produce, grown without pesticides. But in 2016, one customer decided he'd rather have chemicals along with his kale. The FBI got involved with the case after customers reported a man pouring hazardous liquid on salad and hot food bar items at several Ann Arbor grocery stores, including a Whole Foods. His hazardous concoction contained a mixture of mice poison and hand sanitizer. The man was arrested, but no motive was found.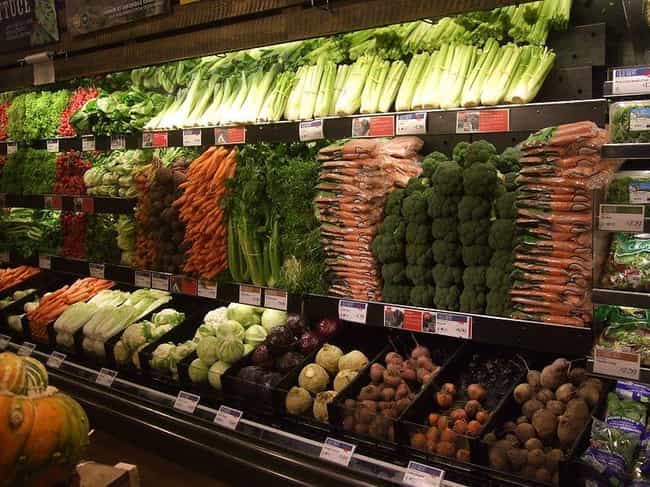 Their Produce Doesn't Really Come From Small Farms
Whole Foods' in-store marketing campaigns often feature photographs of real-life farmers and signs encouraging shoppers to support their small farms. Unfortunately, the onions and spinach you're buying may not actually be from there. The majority of produce Whole Foods carries comes from corporate farms, and much of their private label frozen vegetables and fruits comes from China, where the "organic" stamp isn't regulated. One small farmer commented, "Almost all the organic food in this country comes out of California. And five or six big California farms dominate the whole industry."
Using the profiles and images of small farmers is one way Whole Foods appeals to its customers. Like shopping at a farmer's market, if a shopper can relate what they're buying with the face of the person who actually grew it, they feel good about purchase. But one journalist found the produce didn't match what they were selling, and one farmer even claimed Whole Foods never sold his products, but said they had.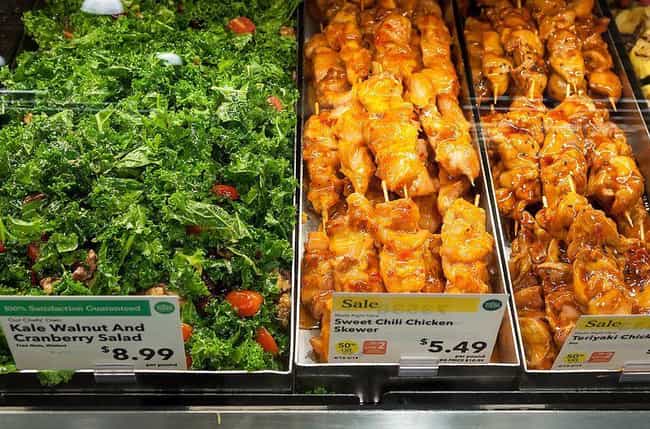 They've Been Sued Several Times For Overcharging Customers
There's a reason why people call it "Whole Paycheck." In 2014, several stores in southern California were sued for their prices. Whole Foods settled the case after being charged with pricing violations which included selling prepared deli foods by the piece instead of by weight, mislabeling pre-packed foods with a weight and price higher than the actual cost of the contents, and charging customers for the weight of the to-go containers used in the hot food and salad bars.
In 2015, Whole Foods in New York state underwent the same investigation and were again found guilty of overcharging customers.