Hbo Shows
The Best Shows Featuring The Sopranos Cast
94 votes
24 voters
1.2k views
10 items
List Rules Vote up the best television projects that the cast did after The Sopranos.
The Sopranos aired on HBO from 1999 to 2007, and in those six seasons the series inspired an entire generation of television and kicked off the New Golden Age of Television, or as we refer to it now, Peak TV. But with the show having premiered nearly 20 years ago, it's easy to forget just how groundbreaking Tony Soprano's story was at the time; after all, he was one of the first anti-heroes in modern TV history. Though shows like Breaking Bad, Fargo, and Game of Thrones have carried the anti-hero torch and have one-upped The Sopranos in many ways, what's undeniable is that when The Sopranos infamously cut to black over a decade ago it left behind an iconic legacy that still can still be felt on TV to this day. And much of that TV still stars the Sopranos cast itself, as they have gone on to be a huge part of several shows that are considered essential in today's Peak TV world.
From Tony and Carmela to Christopher Moltisanti and Silvio Dante, the Sopranos cast has been responsible for a lot of quality television all these years later. If you were a fan of the series and the actors that made it memorable, then look no further than the Sopranos cast projects that cropped up in the years since the series ended. The new shows from the Sopranos cast often feature the same style and brutal drama mixed with laugh out loud humor that made the former series so popular, but even the series that veer in a totally different direction are still filled with things worth loving if you can't get enough of The Sopranos.
Grab a bowl of ziti and a cannoli, make sure no one's wearing a wire, then check out these shows that feature the actors after The Sopranos and vote up the best follow-up projects.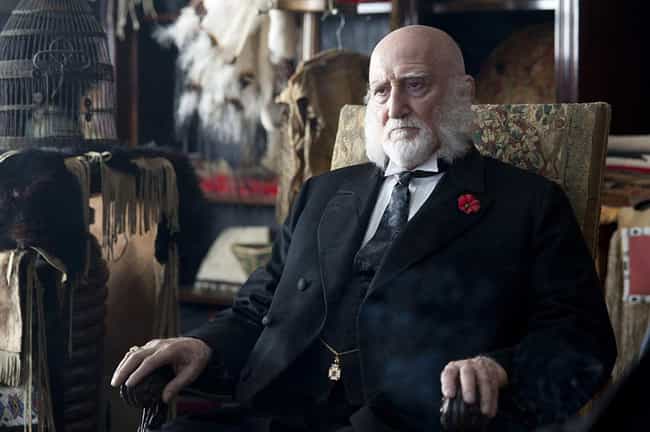 Actor: Dominic Chianese
Character in The Sopranos: Junior Soprano
Role in Boardwalk Empire: Leander Cephas Whitlock
Boardwalk Empire is an American period drama television series created by Terence Winter. Airing on premium cable channel HBO, the series is set in Atlantic City, New Jersey, during the Prohibition era and stars Steve Buscemi as Nucky Thompson. Winter, a Primetime Emmy Award-winning screenwriter and producer, created the show. ...more on Wikipedia
Premiered: 2010

Was this a great followup?
see more on Boardwalk Empire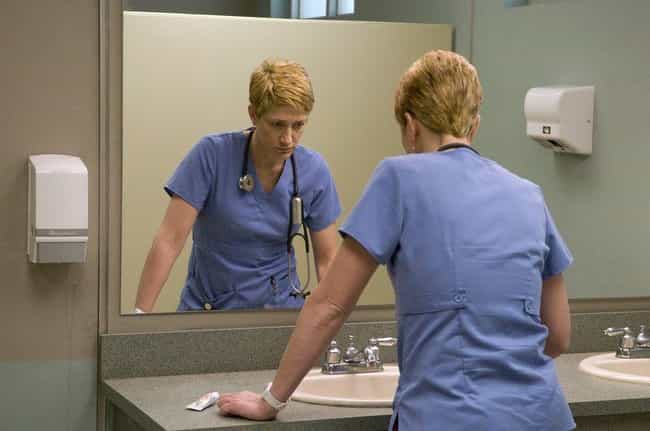 Actor: Edie Falco
Character in The Sopranos: Carmela Soprano
Role in Nurse Jackie: Jackie Peyton
Nurse Jackie is an American medical dark satirical comedy-drama series. It premiered on Showtime on June 8, 2009. The show's seventh and final season will premiere April 12, 2015. The show stars Edie Falco as the title character Jackie Peyton, an emergency department nurse at All Saints' Hospital in New York City. For Jackie, "every day is a high wire act of juggling patients, doctors, fellow nurses, and her own indiscretions." ...more on Wikipedia
Premiered: 2009

Was this a great followup?
see more on Nurse Jackie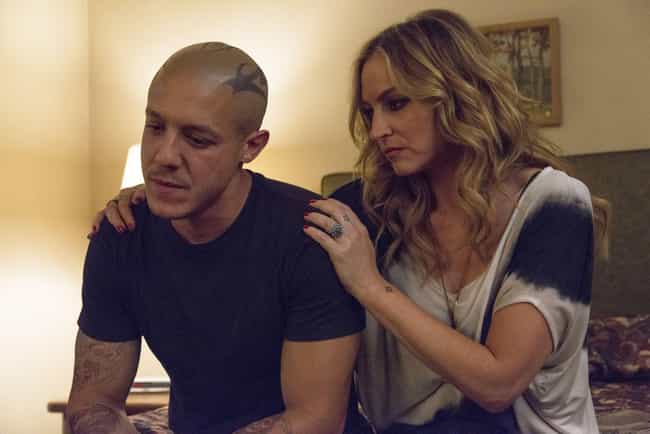 Actor: Drea de Matteo
Character in The Sopranos: Adriana La Cerva
Role in Sons of Anarchy: Wendy Case
Sons of Anarchy is an American drama television series created by Kurt Sutter, about the lives of a close-knit outlaw motorcycle club operating in Charming, a fictional town in California's Central Valley. The show centers on protagonist Jackson "Jax" Teller, initially the vice president of the club, who begins questioning the club and himself. Sons of Anarchy premiered on September 3, 2008, on cable network FX. ...more on Wikipedia
Premiered: 2008
Was this a great followup?
see more on Sons of Anarchy
Actor: James Gandolfini
Character in The Sopranos: Tony Soprano
Role in The Night Of: Executive Producer, after playing John Turturro's character in an unaired pilot before his death.
The Night Of (HBO, 2016) is an American eight-part crime drama television miniseries created by Richard Price and Steven Zaillian, based on the British TV series Criminal Justice. After a night of partying with a female stranger, a man (Riz Ahmed) wakes up to find her stabbed to death and is charged with her murder. ...more on Wikipedia

Was this a great followup?
see more on The Night Of