Entertainment
The Best Shows Featuring The Breaking Bad Cast
54 votes
23 voters
13 items
List Rules Vote up the best television projects that the cast did after Breaking Bad.
Breaking Bad aired on AMC from 2008 to 2014, and in those five seasons the series simultaneously put AMC on the map and ushered in a new generation of television. But with the show having premiered over a decade ago already, it's easy to forget just how groundbreaking Walter White's journey from chemistry teacher to meth kingpin was when it debuted. Though shows like The Leftovers, Fargo, and Game of Thrones have carried the torch with bold storytelling choices and earth-shattering cliffhangers, what's undeniable is that when Breaking Bad went off the air it left behind an iconic legacy that still can still be felt on TV to this day. And much of that TV still stars the Breaking Bad cast itself, as they have gone on to be a huge part of several shows that are considered essential in today's Peak TV world.
From Walt to Hank to Better Call Saul himself, the Breaking Bad cast is still churning out quality television all these years later - whether in front of or behind the camera. If you were a fan of the series and the actors that made it memorable, then look no further than the Breaking Bad cast projects that cropped up in the years since the series ended. The new shows from the Breaking Bad cast often feature the same style and gut-punching drama mixed with surreal humor that made the former series so popular, but even the series that veer in a totally different direction are still filled with things worth loving if you consider yourself the one who knocks and you can't get enough Breaking Bad.
If you were a fan of Walt, Skyler, Jesse, Hank, and Gus, then check out these shows that feature the actors after Breaking Bad and vote up the best follow-up projects.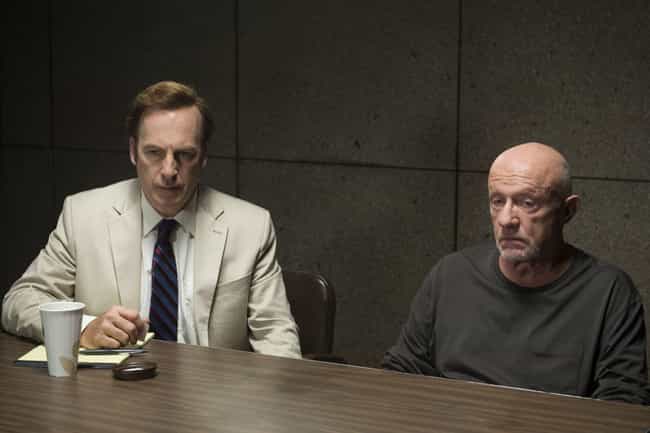 Actor: Bob Odenkirk, Jonathan Banks, Giancarlo Esposito
Character in Breaking Bad: Saul Goodman, Mike Ehrmantraut, Gus Fring
Character in Better Call Saul: Jimmy McGill, Mike Ehrmantraut, Gus Fring
Better Call Saul (AMC, 2015) is an American television drama series created by Vince Gilligan and Peter Gould, and a spinoff prequel of Breaking Bad. The trials and tribulations of lawyer, Jimmy McGill (Bob Odenkirk), in the time leading up to establishing his strip-mall law office in Albuquerque, New Mexico. ...more on Wikipedia
Premiered: 2015

Was this a great followup?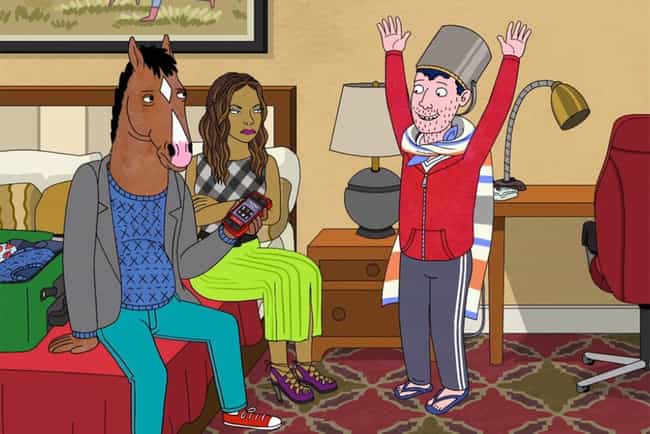 Actor: Aaron Paul
Character in Breaking Bad: Jesse Pinkman
Character in BoJack Horseman: Todd Chavez
BoJack Horseman (Netflix, 2014) is an American animated sitcom created by Raphael Bob-Waksberg. BoJack Horseman (Will Arnett) was the star of the hit television show "Horsin' Around" in the '80s and '90s, now he's washed up, living in Hollywood, complaining about everything, and wearing colorful sweaters. The show is designed by the cartoonist Lisa Hanawalt, who had previously worked with Bob-Waksberg on the webcomic Tip Me Over, Pour Me Out. ...more on Wikipedia
Premiered: 2014

Was this a great followup?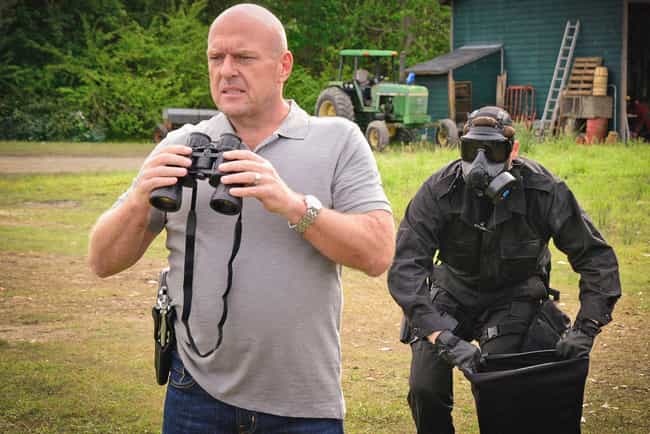 Actor: Dean Norris
Character in Breaking Bad: Hank Schrader
Character in Under the Dome: James 'Big Jim' Rennie
Under the Dome is an American science-fiction drama television series. It premiered on CBS on June 24, 2013. The series was developed by Brian K. Vaughan and based on the novel of the same name by Stephen King. In the first season, Vaughan and King served as executive producers along with Neal Baer, Justin Falvey, Darryl Frank, Jack Bender, Steven Spielberg, and Stacey Snider. Danish director Niels Arden Oplev produced and directed the pilot. Baer serves as the showrunner for the series. Vaughan exited the series before the premiere of season two. On October 9, 2014, CBS renewed Under the Dome for a third season, which will premiere on June 25, 2015. ...more on Wikipedia
Premiered: 2013
Was this a great followup?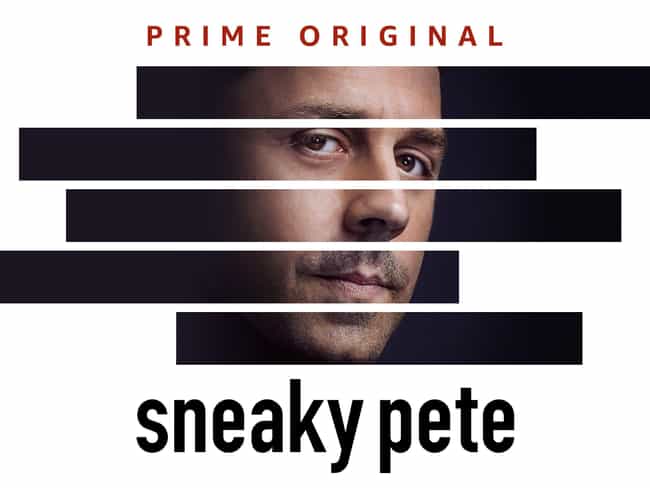 Actor: Bryan Cranston
Character in Breaking Bad: Walter White
Role in Sneaky Pete: Executive Producer / Writer
Sneaky Pete is an American crime drama series created by David Shore and Bryan Cranston. The series follows a released convict who adopts the identity of his cell mate in order to avoid his past life. ...more on Wikipedia
Premiered: 2015

Was this a great followup?