Watchworthy
Rick And Morty Is On Hiatus Once Again: Here Are 15 Series To Watch In The Meantime

Updated September 16, 2019
9.8k votes
2.9k voters
152.3k views
15 items
List Rules Vote up the shows that will help tide you over until Rick and Morty returns.
Fans of Rick and Morty have found themselves in an unenviable position: the series is on hiatus, and there won't be any new episodes for some time. Granted, this doesn't come as a surprise to anyone who has avidly been watching the series. The creators often take up to 18 months between seasons to make the show, and for the most part, it's worth it. The series is, objectively and scientifically, amazing. And while the long breaks between seasons have been attributed to creative issues in writing and animation, the ultimate result is a restless fandom that spends an inordinate amount of time crafting Rick and Morty fan theories and buying schwifty merchandise.
So while the show is off the air, fans find a gap in their beloved programming schedule, but there is some light at the end of the tunnel! While Rick and Morty is certainly a unique offering from the minds of Dan Harmon and Justin Roiland, mixing real science with speculative fiction, there are similar animated (and live-action) series fans can watch in the meantime.
Odds are, if you are a fan of Rick and Morty, you will definitely enjoy most of these shows. Some have been off the air for years, so you may have seen them already. But, if you're lucky, you missed them entirely and are about to find some new programs you can enjoy for hundreds of hours of excellent television.
Data-driven recommendations based on voting from over 40 million monthly visits to Ranker.
Try the free app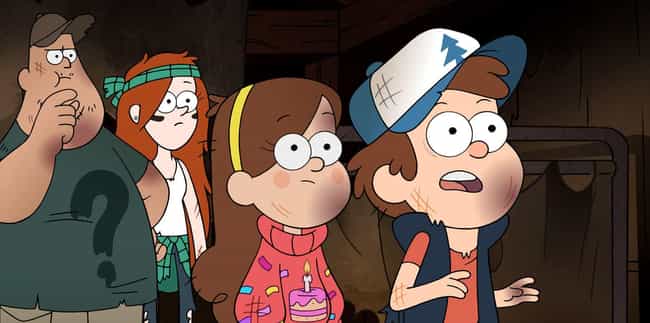 In addition to wacky characters and dark themes, Gravity Falls and Rick and Morty actually have a connection between the creators of each show. Gravity Falls is the brainchild of Alex Hirsch, who is a close friend to Justin Roiland, one of the two creators of Rick and Morty, and the man behind the voices for both main characters.
When watching either show, it's easy to see how the creators have influenced one another's work, and there have even been a couple crossovers that only the most eagle-eyed viewers will notice.
Gravity Falls tells the story of Dipper Pines and his twin sister Mabel, who are sent to spend the summer with their great-uncle Stan in a town full of paranormal mysteries and adventure. While the show has gone off the air, with only 40 episodes across two seasons, Hirsch has stated that he remains open to the prospect of continuing the series.
Actors: Jason Ritter, Alex Hirsch, Kristen Schaal
Premiered: 2012
Where to watch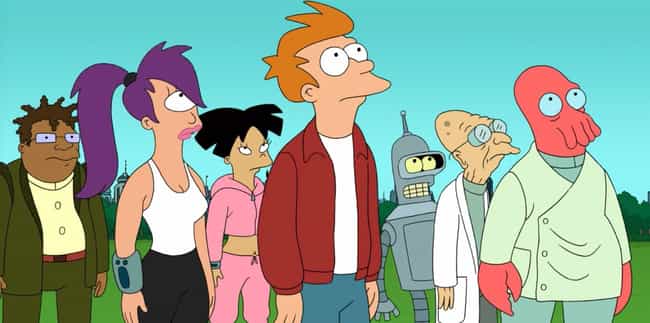 Futurama may have gone off the air (multiple times), but its legacy endures as one of the smartest, most innovative animated series of the late '90s and 2000s. Futurama is the brainchild of Matt Groening, the man who brought the world The Simpsons.
Futurama centers around the adventures Fry, Leela, Bender, and the rest of the gang at Planet Express ,who travel the cosmos delivering packages, getting into space battles, and teaching alien ladies how to love. It's Star Trek meets The Simpsons, which is to say a perfect companion to Rick and Morty.
Futurama aired from 1999 until 2013, putting out seven seasons and 140 total episodes. It's hard to find many fans of Rick and Morty who aren't also fans of this amazing series, but if you missed out, you need to add this to your digital bucket list.
Actors: Billy West, John DiMaggio, Katey Sagal
Premiered: 1999
Where to watch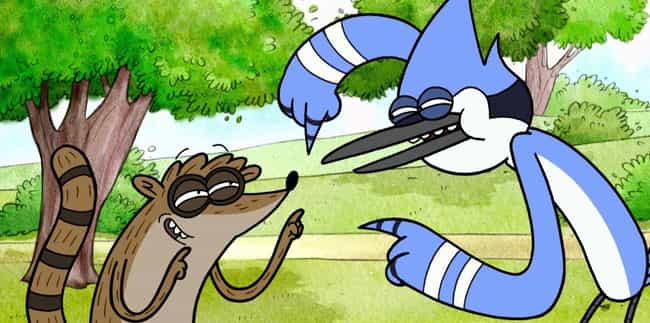 Rick and Morty does an amazing job of taking two people and putting them into a situation which quickly expands beyond their control. Regular Show follows a similar format: two working-class stiffs, a blue jay named Mordecai and a raccoon called Rigby, spend their lives working as groundskeepers at a park. When they try to accomplish a simple task, things quickly get out of hand, elevating into surreal and often supernatural plotlines.
These obvious parallels aside, Regular Show (Regular Show in Space during its eighth season) is an immersive experience for any viewer. The series employs some of the biggest names in voice acting, including Mark Hamill, William Salyers, and Roger Craig Smith. Regular Show ran for eight seasons, totaling 261, 11-minute episodes on Cartoon Network.
Actors: J.G. Quintel, William Salyers, Sam Marin
Premiered: 2010
Where to watch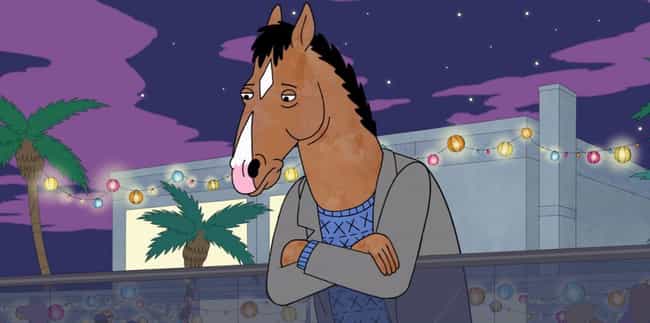 BoJack Horseman answers the age-old question: what would the world would look like if humans and anthropomorphic animals worked side-by-side in Hollywoo(d). The titular character is a washed-up actor whose success in a sitcom back in the '90s called Horsin' Around has kept him languishing just outside of relevance for much of his adulthood. While he desires to get back on top, he has a few issues standing in his way.
BoJack Horseman is brilliantly voiced by Will Arnett, and his take on an alcoholic, washed-up horse with serious issues surrounding mental and physical abuse (as well as depression) make for an incredible series. In a show that deals with some serious subjects, you wouldn't expect it to be as funny as it is, but thanks to a great writing team and set of voice actors, they make it work. Like Rick and Morty, the series excels at seamlessly blending comedy, drama, and philosophy.
Actors: Will Arnett, Amy Sedaris, Alison Brie, Paul F. Tompkins, Aaron Paul
Premiered: 2014
Where to watch

all seasons