Total Nerd
Rick And Morty Is On Hiatus Once Again: Here Are 15 Series To Watch In The Meantime

9.5k votes
2.8k voters
144.9k views
15 items
List Rules Vote up the shows that will help tide you over until Rick and Morty returns.
Fans of Rick and Morty have found themselves in an unenviable position: the series is on hiatus, and there won't be any new episodes for some time. Granted, this doesn't come as a surprise to anyone who has avidly been watching the series. The creators often take up to 18 months between seasons to make the show, and for the most part, it's worth it. The series is, objectively and scientifically, amazing. And while the long breaks between seasons have been attributed to creative issues in writing and animation, the ultimate result is a restless fandom that spends an inordinate amount of time crafting Rick and Morty fan theories and buying schwifty merchandise.
So while the show is off the air, fans find a gap in their beloved programming schedule, but there is some light at the end of the tunnel! While Rick and Morty is certainly a unique offering from the minds of Dan Harmon and Justin Roiland, mixing real science with speculative fiction, there are similar animated (and live-action) series fans can watch in the meantime.
Odds are, if you are a fan of Rick and Morty, you will definitely enjoy most of these shows. Some have been off the air for years, so you may have seen them already. But, if you're lucky, you missed them entirely and are about to find some new programs you can enjoy for hundreds of hours of excellent television.
back to page 1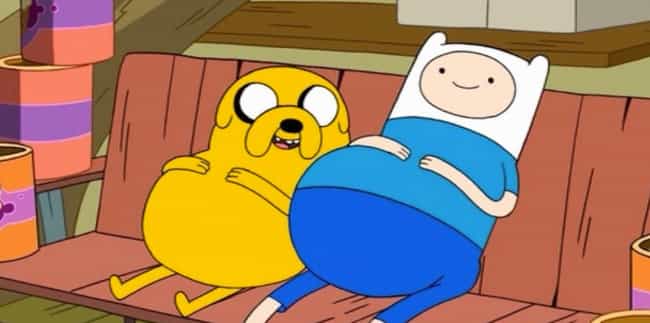 Adventure Time takes place in the endlessly wacky Land of Ooo, which is filled with characters who stretch the very limits of human imagination. Ooo serves as a familiar analog to the many alien and alternate reality landscapes Rick and Morty traverse on their adventures. Adventure Time follows Finn as he travels throughout Ooo with his adoptive brother Jake, a dog with magical powers that allow him to alter his size and shape at will.
Along the way, the pair interact with some well-rounded, fantastic characters such as Princess Bubblegum, the Ice King, and Marceline the Vampire Queen.Adventure Time with Finn & Jake has aired more than 250 episodes, which should take the most ardent animation enthusiast at least a few weeks to get through while awaiting the return of Rick and Morty.
Actors: Jeremy Shada, John DiMaggio, Tom Kenny
Premiered: 2010
Number of Seasons: 10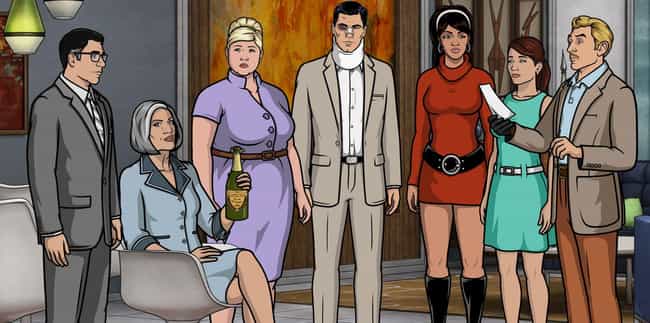 Archer is the series nobody asked for when it first hit the airwaves on FX, but it's something we can't live without. Archer is all about the titular character and his band of coworkers (employed by his mother) who run a spy agency. The only problem: Archer is incredibly inept, a womanizing alcoholic, and he has some serious mommy issues (well, also the agency was called ISIS, so the first few seasons can be kind of rough).
Besides overt alcoholism, the series shares with Rick and Morty a bevy of well-established characters. While the setting is fantastic, the real joy comes from watching the characters interact with one another. The writing is phenomenal and the cast employs some serious talent. Fans of Rick and Morty will appreciate the way the plot evolves from season to season.
Unlike other animated series, things don't return to normal when the credits roll, which has allowed for the series to adapt from a spy show akin to James Bond, to a group of moronic drug dealers, and then to a team of (mostly unlicensed) private detectives. Like Rick and Morty, we don't just return to the status quo.
Actors: H. Jon Benjamin, Judy Greer, Amber Nash, Chris Parnell, Aisha Tyler, + more
Premiered: 2009
Number of Seasons: 8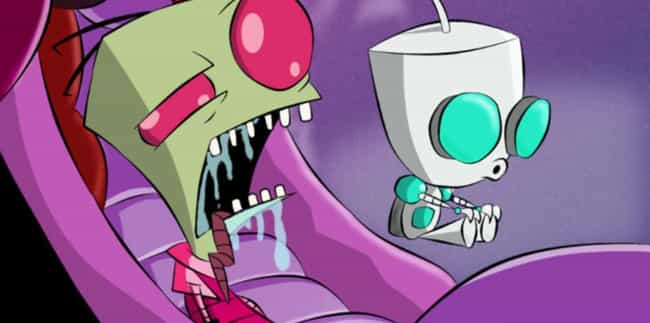 Invader Zim revolves around an alien named Zim, who traveled to Earth from the planet Irk with the sole mission to conquer the world and enslave all of humanity. He is accompanied by his (oft-malfunctioning) robot GIR and is constantly thwarted by Dib, a child paranormal investigator intent on keeping Zim from achieving his goals.
Like the other cult, adult-skewed Nickelodeon series, Invader Zim was critically acclaimed, but didn't last for long. It won't take long to watch, but the two seasons comprised of 27 episodes are absolutely perfect for fans of Rick and Morty. While the series may have gone off the air in 2002, Nickelodeon announced a revival of the series in the form of a television movie.
Actors: Andy Berman, Richard Steven Horvitz, Rosearik Rikki Simons
Premiered: 2001
Number of Seasons: 2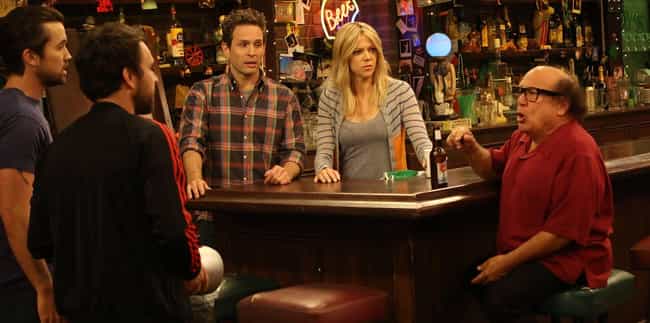 It's not easy competing with the writing and creativity that goes into an animated series, but if there is one live-action show that can stand up to the likes of Archer, Adventure Time, and BoJack Horseman, it's It's Always Sunny in Philadelphia.
It's Always Sunny is a series that explores the utter depravity of humanity, and its inability, or lack of desire, to seek any growth. Much like Rick Sanchez, the combined nature of the main characters in the series (Charlie, Dennis, Mac, Deandra, and Frank) serve as simultaneous avatars of id-driven wish fulfillment and prime examples of what not to do with your life.
Actors: Charlie Day, Glenn Howerton, Rob McElhenney, Kaitlin Olson, Danny DeVito
Premiered: 2005
Number of Seasons: 12