Bands/Musicians

The Best Shred Guitar Bands/Artists

101 votes
53 voters
5.1k views
7 items
Shred guitar artists list, with photos, ranked best to worst by votes. List of good shred guitar bands includes a filter so you can sort by the groups's label and what albums they've put out. This list of the top shred guitar bands in the world includes all musicians who have released recordings that have gotten distribution, and is an up-to-date list. Shred guitar groups and artists are shown below along with any additional genres in which their music belongs. If available, you can also see information about where all shred guitar bands on this list got started. These are truly the greatest shred guitar bands of all time, since the most famous shred guitar artists ever are listed, and the order is decided by actual fans of the best shred guitar music.
You can click on the shred guitar band names to see more information about that particular notable shred guitar group. If they're near the top of the best shred guitar artist list, though, then they should have at least some information available. All the top shred guitar bands named on the list also have discographies on their pages if you click on the shred guitar band names themselves.
Artists on this list include Buckethead and Rick Renstrom. Downvote the worst artists and upvote the best ones to make this a comprehensive, well-ordered list of the best of the best. Make sure to give artists you like (Mike Varney and Impellitteri, for example) votes.
All important, significant and iconic names in shred guitar music history deserve your votes, so make sure to choose wisely. You can only vote once on this list.
The list includes all new shred guitar bands, and if there are any missing on the list, you can always add them yourself. Just make sure they aren't already on the list and check your spelling, because this is already an accurate compilation of the best examples of shred guitar, as well as a good place to start if you're asking yourself, or friends, exactly how to get into shred guitar music. Especially since the bands at the top of the list will at the very least be the best choices if you're looking for a list of good shred guitar bands with which to start out. No point in listening to them if they aren't actually good or even half-way decent shred guitar bands.
This list answers the questions "who are the best shred guitar bands of all time?" and "who is the greatest shred guitar musician ever?"
If you know enough about the genre, please vote based on the quality of the band's music instead of just voting for the most popular shred guitar bands that you might've heard of, but not really listened to closely enough to cast an informed vote.
Re-rank this bad boy then share it with your best friends to see what you guys think really belongs at the top. (7 items)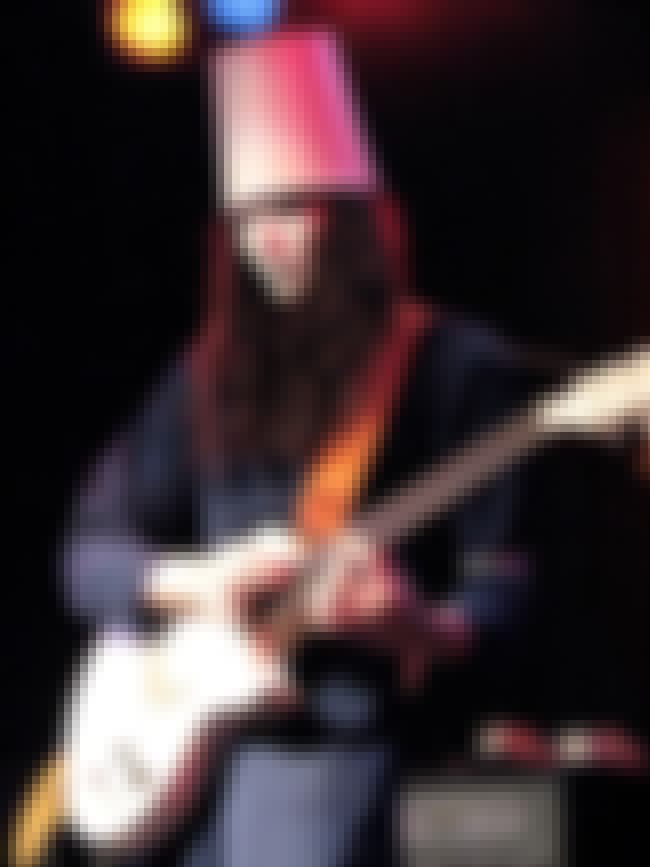 Brian Patrick Carroll, better known by his stage name Buckethead, is an American guitarist and multi-instrumentalist who has worked within many genres of music. He has released 157 studio albums, four special releases and one EP. He has also performed on more than 50 other albums by other artists. His music spans such diverse areas as progressive metal, funk, blues, jazz, bluegrass, ambient, and avant-garde music. Buckethead is famous for wearing a KFC bucket on his head, emblazoned with an orange bumper sticker reading FUNERAL in capital black block letters, and an expressionless plain white mask which, according to Buckethead, was inspired by his seeing Halloween 4: The Return of Michael ...more on Wikipedia
Genres (Music): Noise rock, Dark ambient, Space rock, Flamenco, Electronic dance music, + more
Albums: Some Where Over The Slaughterhouse, Kevin's Noodle House, The Dragons of Eden, Intelligence Failure, Monsters and Robots, + more
Nationality: United States of America
Labels: Serjical Strike Records, Higher Octave, EMI, Sony Music Entertainment, TDRS Music, + more
Also Ranked
#78 on The Best Metal Guitarists and Guitar Teams

Agree or disagree?
see more on Buckethead
Genres (Music): Power metal, Heavy metal, Neo-classical metal, Shred guitar
Nationality: United States of America

Agree or disagree?
see more on Rick Renstrom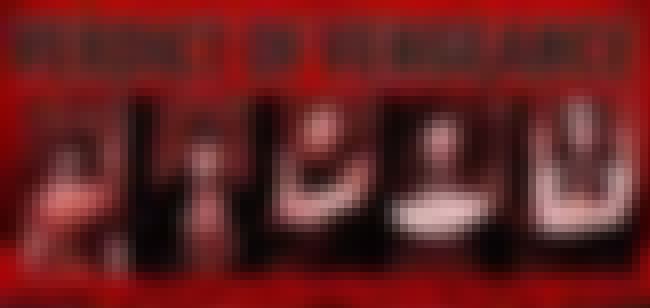 Verdict of Vengeance (VoV) are a metal band from Dallas, Texas that mix elements of thrash metal, death metal, groove metal and hardcore. Al Goode, Chris King, Matt Fiddes and Gerad Deuvall formed the band in 2006 with the intention of making in your face thrash and death metal music with aggressive vocals. The bands lineup was completed when Gerad Deuvall suggested his cousin Greg Norman perform vocal duties for the band. In late 2006, VoV independently released a 4 song EP entitled Loyal Opposition. For the next 2 years VoV would frequently headline local shows in the Dallas/Fort Worth area garnering much local fan support while frequently winning local battle of the bands. As support ...more on Wikipedia
Genres (Music): Thrash metal, Groove metal, Seven-string guitar, Heavy metal, Hardcore, + more
Albums: Loyal Opposition
Career Began: Dallas–Fort Worth metroplex, Texas, United States of America

Agree or disagree?
see more on Verdict of Vengeance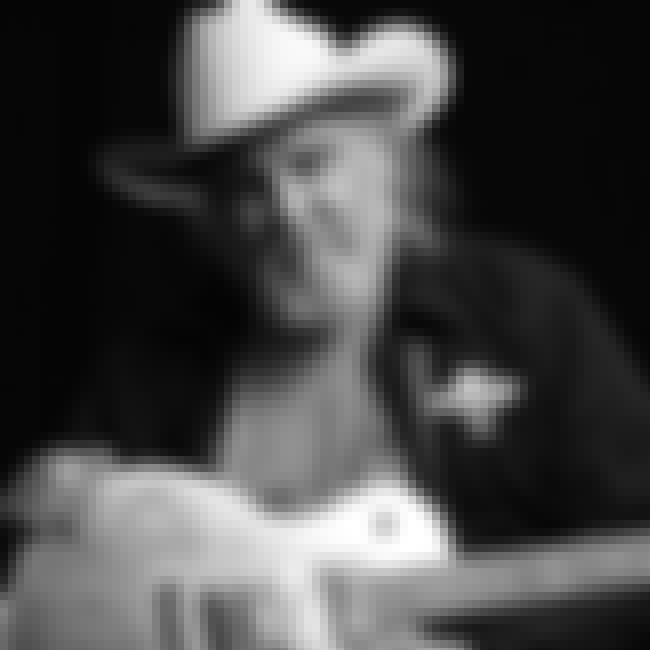 Mike Varney is an American musician, record producer, music publisher and impresario. He is the founder of the Shrapnel Label Group, which includes Shrapnel Records, Tone Center Records and Blues Bureau International. He also has a 50% stake in Magna Carta Records, a New York-based label. Amazon.com currently lists over 790 albums as being released by record labels founded or owned by Mike Varney. He is often credited with being the individual most responsible for popularizing the mid-1980s shred guitar boom, and has continuously specialized in producing highly acclaimed musicians within the genres of instrumental rock, hard rock, jazz, jazz fusion, blues, blues-rock, progressive metal and ...more on Wikipedia
Genres (Music): Blues-rock, Progressive metal, Instrumental rock, Jazz fusion, Jazz, + more
Nationality: United States of America
Labels: Tone Center Records, Shrapnel Records, Magna Carta Records

Agree or disagree?
see more on Mike Varney