Mystery Movies

Shut In Movie Quotes

List Rules Vote for your favorite Shut In movie quotes
Shut In movie quotes bring the thrills to the film about a child psychologist who fights to help an orphaned little boy. The mystery thriller was written by Christina Hodson and directed by Farren Blackburn. Shut In opened in theaters on November 11, 2016.
In Shut In, Mary Portman (Naomi Watts) is a child psychologist, wife and mother who lives in rural New England. Her life is shattered when her husband, Richard, is killed in a car accident, one that leaves her son, Steven (Charlie Heaton), paralyzed. In attempt to get back to her normal life, Mary returns to work and meets a disturbed and orphaned little boy, Tom (Jacob Tremblay). Mary also invites Tom to live in her home rather than being sent to Boston for foster care.
But one day, Mary realizes that Tom is missing and finds footprints leading away from her home in the snow. With dangerously low temperatures, it's believed that Tom most likely died from the elements. However, and possibly due to the fact that Mary's sleep issues are blurring the line between dreams and reality, Mary thinks that Tom is alive and somewhere in her home in need of help and that she is the only one who can save him.
Shut In movie quotes bring a sneak peek into the mystery of the film, just like they give a glimpse into other fall 2016 movies such as Arrival, Billy Lynn's Long Halftime Walk, Hacksaw Ridge, and Loving.
Lucy: Your next patient is waiting for you in the hallway.
...
Mary: He's dealing with a lot of grief since his mom died.
...
Grace: They're moving him to Boston.
Mary: Is that really necessary? He can just stay here.
When a grieving boy, Tom, arrives for therapy in these Shut In movie quotes, Mary identify that the child needs a lot of help. So when authorities want to ship him away to Boston, Mary invites Tom to stay in her home.
Should this be higher or lower?
Distinguish Your Nightmares From Reality
Mary: I haven't been sleeping that well... I saw Tom but everybody's been saying he's dead.
Dr. Wilson: Your sleep problems are making it difficult for you to distinguish your nightmares from reality.
Mary: No, something is happening! Steven has scratches on his face.
Dr. Wilson: Listen to what you are saying. You're talking about ghosts!
As a result of her sleep problems, Dr. Wilson thinks that Mary is confusing her dreams and real life. It doesn't help that she's talking about being visited by Tom's ghost, who Mary feels is real.
Should this be higher or lower?
Mary: I keep hearing sounds. Something's going on and it's not just in my head. I can prove it. You have to believe me. He's real.
Convinced that something is happening inside her home, Mary pleads for help in this Shut In movie quote. She swears she has proof that Tom is alive and well, and haunting her in her home, despite the fact that he's likely dead.
Should this be higher or lower?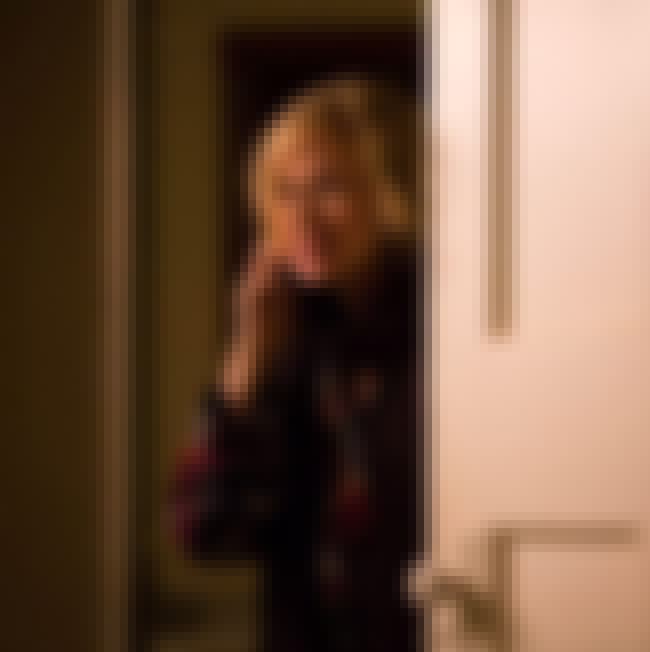 Dr. Wilson: Hi, Mary
Mary: Hi
Dr. Wilson: How's it all going?
Mary: To tell you the truth, I think it will be good for all of us.
After living with orphaned boy Tom for a bit, Mary checks in with Dr. Wilson about their well being. She initially feels that things are going well, as she mentions to him in these Shut In movie quotes.

Should this be higher or lower?