Unspeakable Times
12 Signs The Guy In Front Of You In The Grocery Store Line Is A Serial Killer

Have you ever seen someone in a grocery store buying a pair of scissors and with black gloves and thought, "There goes a serial killer?" If so, you'll find these serial killer warning signs all too familiar. Serial murderers like Jeffrey Dahmer and Ted Bundy may be elusive, but they have to do their shopping some time. But what does a serial killer shopping list look like? Is there a serial killer kit you can buy, or do you have to piece together your items of mayhem one at a time? Like the step-by-step signs you might be dating a psychopath or that your partner is secretly poisoning you, this a helpful guide made up of signs someone is a serial killer. Based entirely off their grocery store behavior.
Are there specific things serial killers buy, or do they just flounder around the grocery store like everyone else? Can you tell if someone is keeping bodies in their basement based on the way they act towards a cashier? It depends on what they're buying. If they seem like a super weirdo, but they're just buying a bunch of Doritos and onion dip, they might just be having a really bad day. If they're buying any of the items on this list and acting like a super creep, however, then you've just met one of the many serial killers who roam the country and lived to tell the tale.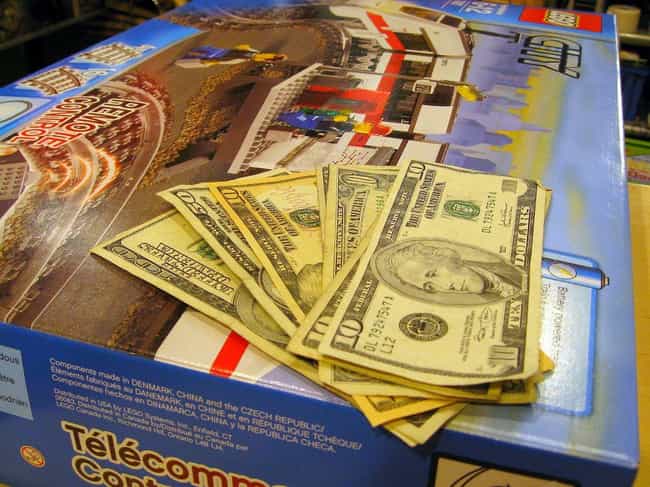 He Pays With A Suspicious Amount Of Cash
If you're behind someone in line at the grocery story and they pay for a large amount of things in cash, that either means they're either a stripper, a drug dealer, or a serial killer trying to stay off the grid.
Take note of the bills. Are they smothered in a viscous fluid? Are they non-sequential? Does it look like they've been grabbed in an attempt to make a murder look like a robbery? If so, then you've got a serial killer in front of you.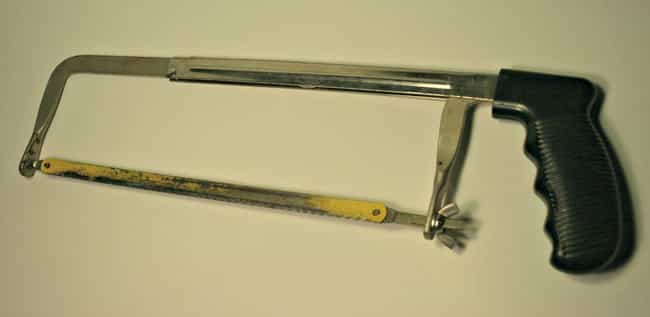 They're Buying A Suspicious Combination Of Items
What you purchase at a grocery store informs people of your character. If you're buying tortilla chips, avocados, and limes, you're probably having a guacamole party and are likely a fun person to hang out with.
But if you see someone buying any combination of quicklime, rope, duct tape, a lot of alcohol, zip ties, and latex gloves, then you can rest assured the person buying those things is going to kidnap someone, kill them, and attempt to dispose of their body.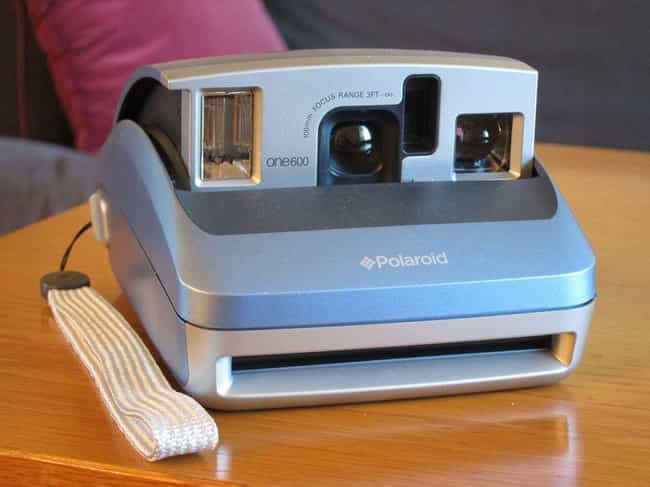 Did He Buy Up All The Polaroid Film?
One of the most well-known facts about serial killers is that they like to keep souvenirs of their victims. What better way to keep a souvenir than by taking an instant photo? BTK took horrifying photos (and did all sorts of other weird stuff) when he was still operating, so it makes sense someone else would follow in his footsteps.
Is there a creepy-looking white guy with serial killer glasses buying up all the instant camera film, and some quicklime? If so, he's probably the next big serial killer (or an art student).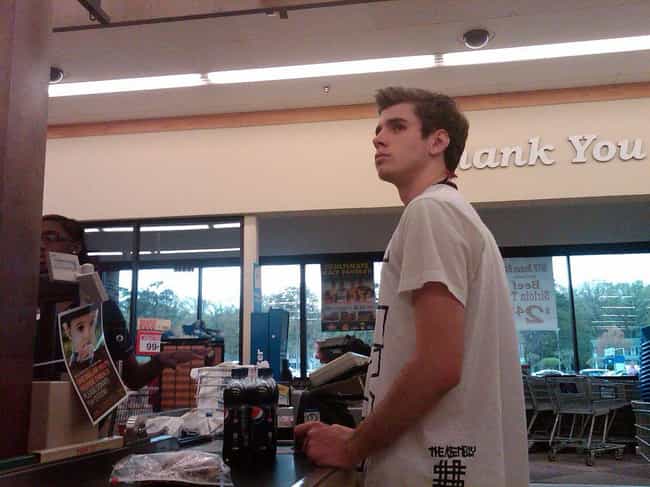 He Engages The Cashier In A Weird Conversation
By nature, serial killers aren't the most social animals. They either cut themselves off from the world completely and become full-time loners and part-time murder machines, or when they try to communicate with someone it comes out all wrong.
If you're behind someone in line at the grocery store who happens to be buying a bone saw and zip ties, eavesdrop on their conversation with the cashier and see how it's going. Are they talking about the coming apocalypse, or the skull pyramid in the bedroom? If so, maybe wait around the grocery store until you're sure they're gone.