Entertainment

The Greatest Guest Appearances in The Simpsons History

6.9k votes
538 voters
23.9k views
75 items
With 25+ seasons completed and seemingly no end in sight, there is certainly no shortage on the number of celebrity guest stars who have visited Springfield, leaving their mark on The Simpsons. These Simpsons cameos, guest-starring roles, and guest voices are just one part of what makes The Simpsons so fun to watch, and easily one of the best TV shows of all time.
The longest running scripted prime-time television series has welcomed comedy legends like Bob Hope, Mel Brooks, and Johnny Carson onto the show as well as veteran actors like Donald Sutherland, Leonard Nimoy, and Patrick Stewart among many others. Modern superstars like Anne Hathaway, Daniel Radcliffe, and Neil Patrick Harris have guest starred along with legends like George Carlin, Stan Lee, and Johnny Cash.
And then of course there are Troy McClure and Lionel Hutz, voiced by the late Phil Hartman and the fan favorite mob boss Fat Tony voiced by Joe Mantegna. David Duchovny, Betty White, John Goodman, Lucy Lawless, Danny DeVito, Alec Baldwin, Mark Hamill, Rodney Dangerfield, Michael Jackson - the list of guest stars and Simpsons celebrity guests is as wide and diverse as the cast of characters that populate Springfield.
We've gathered the top, greatest guest stars in
The Simpsons
history (though bands like Aerosmith, The Ramones, Smashing Pumpkins, etc. have been omitted) and we know there are more than a few favorites on this list of
Simpsons
guest stars. Which guest voices on
The Simpsons
are your favorites?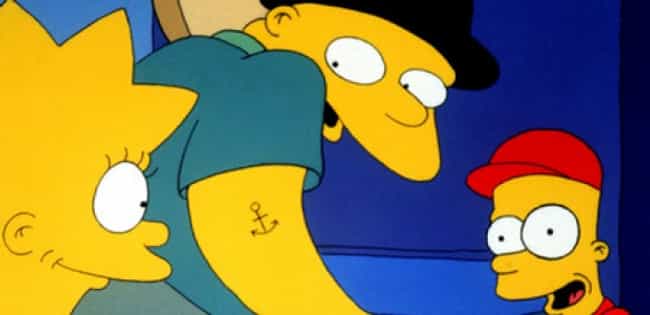 "Lisa, it's your birthday.
Happy birthday, Lisa
." While Kipp Lennon did all the singing in this season three premiere episode, Michael Jackson provided the dialogue and was credited as John Jay Smith for his appearance. Leon Kompowsky would appear again in the season 13 episode "Sweets and Sour Marge
"
and in a season 23 couch gag.
Also Ranked
#2 on The Best Singers of All Time
#2 on The Greatest Male Pop Singers of All Time
#38 on People We Wish Were Still Alive
#24 on The Druggiest Rock Stars of All Time

Agree or disagree?
see more on Michael Jackson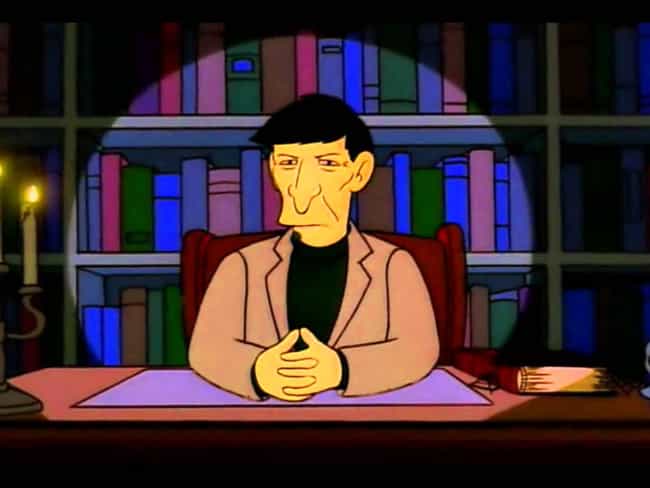 Before Lenoard Nimoy guest starred in "The Springfield Files" with
The
X-Files
stars David Duchovny and Gillian Anderson in season eight, he appeared as himself in the classic season four episode "Marge vs. the Monorail." After appearing at the launch of the the monorail's maiden voyage, Nimoy appears again after catastrophe has miraculously been averted. After he says his work is done, Barney says he didn't do anything, to which Nimoy replies, "Didn't I?" and vanishes in the transporter effect similar to
Star Trek
.
Also Ranked
#56 on Which Actor Would You Bring Back for One Final Movie?
#63 on Actors You Would Watch Read the Phone Book
#22 on The Best TV Actors of All Time

Agree or disagree?
see more on Leonard Nimoy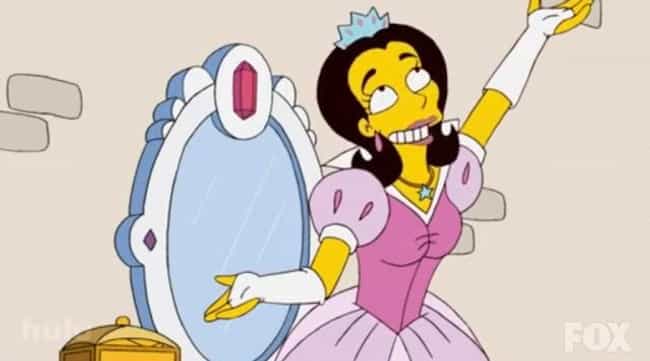 Say what you will about Anne Hathaway, but she has two guest appearances on
The Simpsons
to go along with all her other career accomplishments. Her first appearance came in season 20 as Jenny, a young girl with whom Bart briefly falls in love. Hathaway returned the following season as Princess Penelope in the season 21 episode "Once Upon a Time in Springfield" with guest stars Eartha Kitt, Jackie Mason and Gary Larson. In hopes of attracting more female viewers, Princess Penelope was added to
The Krusty the Clown Show
and she almost ends up married to Krusty.
Also Ranked
#33 on The Most Beautiful Women In Hollywood
#93 on The Best Actresses in Film History
#4 on The Best American Actresses Working Today
#24 on The Best Actresses Working Today

Agree or disagree?
see more on Anne Hathaway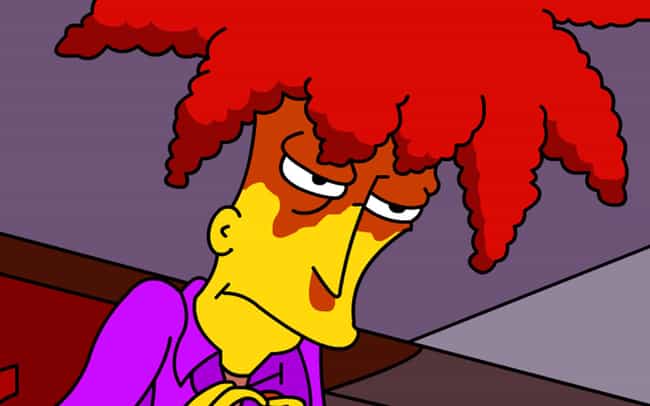 Whenever Kelsey Grammer guest starred on
The Simpsons
, it felt like a special event. He has appeared as Bart's nemesis, Sideshow Bob, 12 times, beginning with his botched season one attempt at framing Krusty the Clown. Bob would appear again in seasons three, five through eight, 12, 14, 17, and 19 through 21. Grammer also recorded the part of Sideshow Bob for
The Simpsons Movie
, but it was eventually cut.
Also Ranked
#90 on The Best Living American Actors
#19 on The Best TV Actors of All Time
#37 on The Best Actors Who Won Razzies
#24 on The Best Voiceover Performances in Film

Agree or disagree?
see more on Kelsey Grammer