Total Nerd
'Simpsons' Movie Parodies You Probably Missed As A Kid, Ranked

Updated November 18, 2019
3.1k votes
409 voters
24.4k views
20 items
List Rules Vote up the cinematic homages that nailed it, even if you didn't get the reference as a kid.
Since it began, The Simpsons has been skewering pop culture with references, parodies, and full-blown recreations of classic movie and TV scenes. Most fans know "The Shinning" Simpsons parody and the other "Treehouse of Horror" homages, but there are probably tons of nods to films that you missed as a kid.
Simpsons movie parodies run the gamut from E.T. to numerous Godfather spoofs, reworking fantastical, gory, and action-packed scenes into comedy gold. Take a look at some of the parodies you may have missed and decide how they stack up to the originals.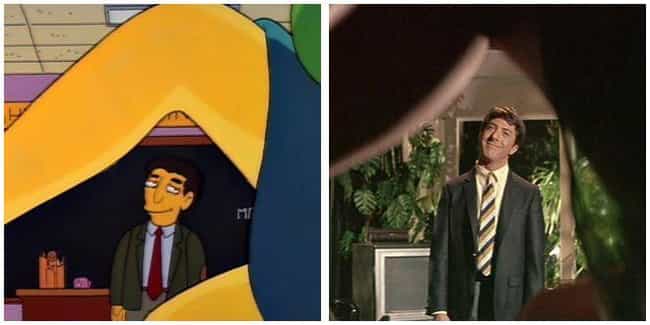 If you have Dustin Hoffman voice a character, why not throw in a Graduate reference - with Ms. Krabappel as the would-be seducer, of course.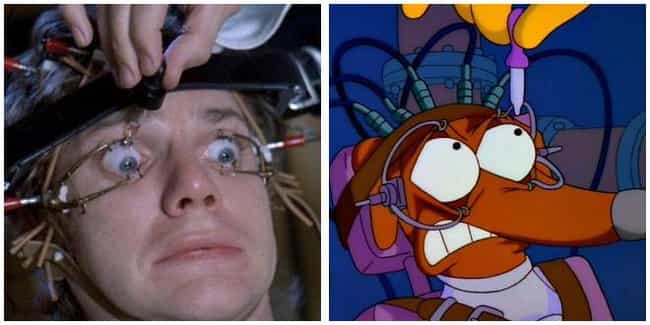 The Simpsons usually turns intense cinematic scenes into something more lighthearted, but Mr. Burns experimenting on Santa's Little Helper may be worse than the reprogramming scene from A Clockwork Orange.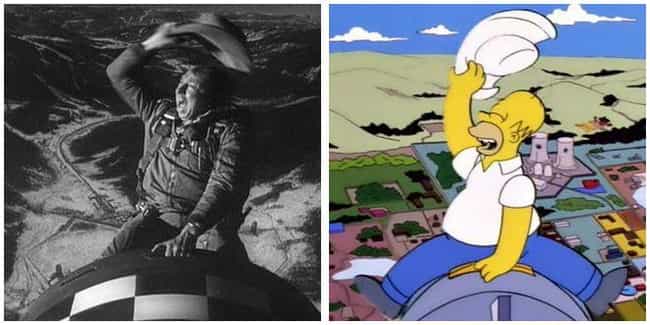 While The Simpsons isn't quite as satirical as Dr. Strangelove, the two certainly share some DNA. Having Homer recreate this iconic scene just makes sense.
Mr. Burns is inspired by a number of characters predating Hannibal Lecter in Silence of the Lambs, but the two villains share a lot in common. Seeing Burns wheeled in like Lecter just makes sense.