Secrets

Six Flags Secrets Only People Who Work There Can Tell You

1.5k votes
498 voters
47.6k views
12 items
List Rules Vote up the amusing facts you never saw coming.
Think you're a Six Flags fanatic? You might visit a couple times a year but still not be familiar with all these hacks for Six Flags theme parks. This list of Six Flags secrets come from employees and other experts, with a few things you didn't know about Six Flags thrown in for good measure. For instance, the park has employed at least one winner of American Idol, and there's video evidence to prove it.
Once you've internalized these Six Flags hacks, you'll want to put them to use at the park of your choosing. After all, only the real theme park experts know all the best rides, most interesting waiting areas, and the smartest ways to save money on tickets.
2000 People Got Married At The Park In One Day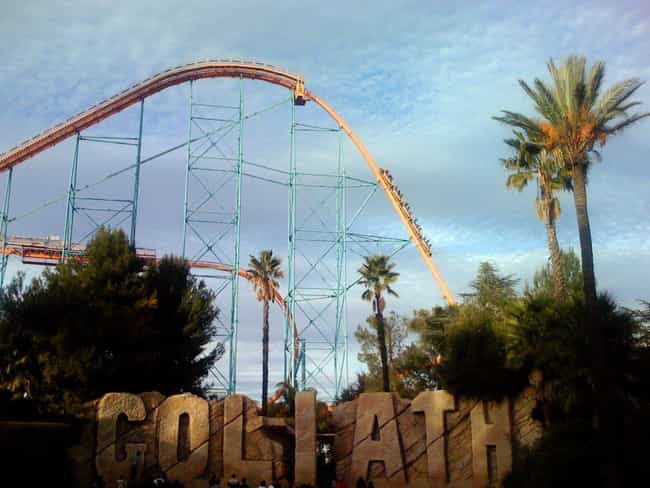 On Valentine's Day in 2000, 1000 couples decided to take the plunge in more ways than one. At Magic Mountain in Valencia, CA, 2000 people said their "I do's" while at the park. While some exchanged vows in an employee parking lot, others were a bit more adventurous.
Many couples got on board the Goliath coaster, then were stopped before the first drop, where two ministers were waiting. With their help, the couples (who didn't chicken out) said their vows, were pronounced newlyweds, and then were promptly dropped 255 feet. It might sound a bit intense, but it beats doing the Macarena.

Did this surprise you?
Kelly Clarkson Worked At Six Flags Over Texas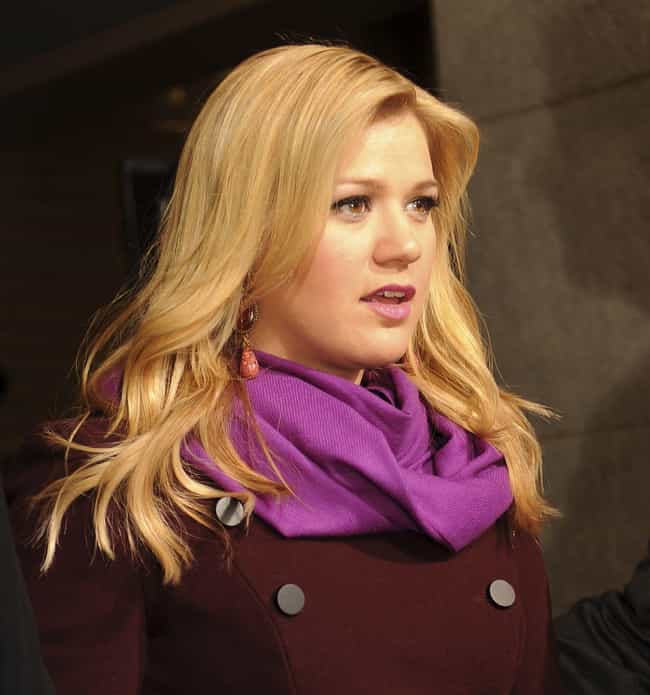 With a franchise as expansive as Six Flags, some employees were bound to move on to bigger and better things. At Six Flags Over Texas (the franchise's first location), the list of celebs who were once park employees is fairly extensive. Singer/songwriter John Denver, ventriloquist Jeff Dunham, and Dwayne O'Brien from the band Little Texas all got their start selling snacks and buckling kids into coasters.
Of all the star-studded employees, the most notable alumni is probably Kelly Clarkson, who sang and danced in the park's shows. See if you can spot her spinning in the "Wild West Revue" show posted to the park's Facebook page.

Did this surprise you?
Six Flags Was In 'National Lampoon's Vacation'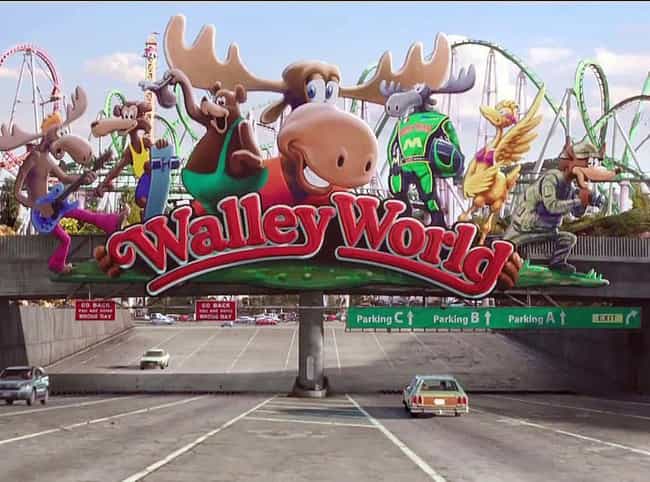 In the original National Lampoon's Vacation, the Griswolds are trying to make their way to the fictional Walley World. In reality, many of the Walley World scenes were shot at Six Flags Magic Mountain in California.
When the 2015 reboot of Vacation popped up, the creators did things a bit differently. Instead of shooting at Magic Mountain, the Walley World scenes were shot at Six Flags Over Georgia. Sometimes you have to mix things up to keep life interesting.

Did this surprise you?
The Name Refers To A Piece Of Texas History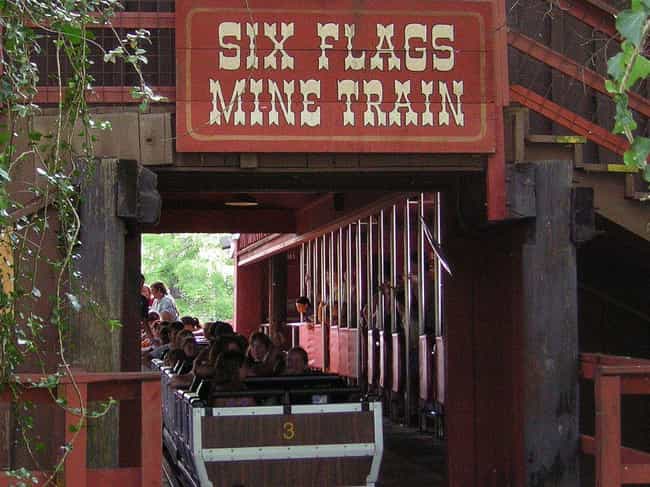 The original Six Flags park is called Six Flags Over Texas, and is located in Arlington, TX. As it turns out, the amount of flags featured in the franchise's name were not decided upon arbitrarily. Throughout history, Texas has considered itself linked to six different ruling entities: the United States, Mexico, France, Spain, the Confederacy, and Texas itself.
When it was originally founded in 1961, Six Flags Over Texas had six different sections, each one themed after one of the flags. These days, the park has increased to include ten different sections, such as Gotham City and Bugs Bunny Boomtown. However, the number of flags flying out front remains the same.

Did this surprise you?