Updated June 4, 2019
769 votes
535 voters
77.2k views
7 items
List Rules Upvote your favorite recipes
Sizzler recipes - the easy way to prepare the best dishes from the Sizzler menu. These are copycat recipes, not necessarily made the same way as they are prepared at Sizzler, but closely modeled on the flavors and textures of Sizzler popular food, so you can bring the exotic tastes of one of the best restaurant chains in America to your own table for a fraction of the cost.
Sizzler started in 1958 as a family steak house in California and, over the years, has expanded to 270 locations in the US with most locations concentrated on the West coast. The company's focus over the years has been to provide a restaurant experience for just a little more than fast food and, in addition to their steaks, Sizzler has also become well known for its all you can eat salad bar option.
From Red Lobster Cheddar Bay Biscuits to Buffalo Wild Wings hot sauce, chain and franchise restaurants are popular destinations around the world. Eating out too frequently can be costly, not to mention that it's hard to control portion size, ingredients, or the style of cooking to suit your preferences.
Making Sizzler recipes on your own allows you to save money while enjoying your favorite menu items from the casual dining spot. This list collections the best copycat Sizzler recipes from around the Web.
back to page 1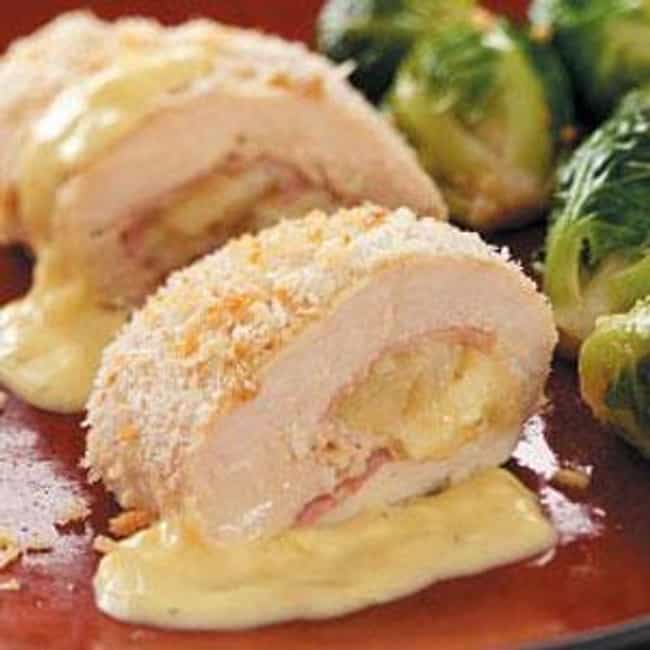 1/4 cup flour
1/4 teaspoon salt
1/8 teaspoon black pepper
1 egg
1 tablespoon water
6 chicken breasts, skinned, boned, pounded thin
3/4 cup fine dry breadcrumbs
2 tablespoons vegetable oil
2 tablespoons butter
6 slices cooked ham
6 slices Swiss cheese
1 teaspoon prepared mustard
1/4 cup mayonnaise
- Combine flour, salt and pepper; stir egg and water together with a fork.
- Coat each chicken piece with flour, dip into egg mixture and coat with crumbs; press crumbs in firmly.
- Heat oil and butter in large skillet over medium heat; brown chicken 4-5 minutes on each side.
-Place browned chicken on a platter; top each piece with a slice of ham and slice of cheese.
- Bake at 350 degrees F until cheese melts.
- Combine mustard and mayonnaise; serve chicken immediately with sauce.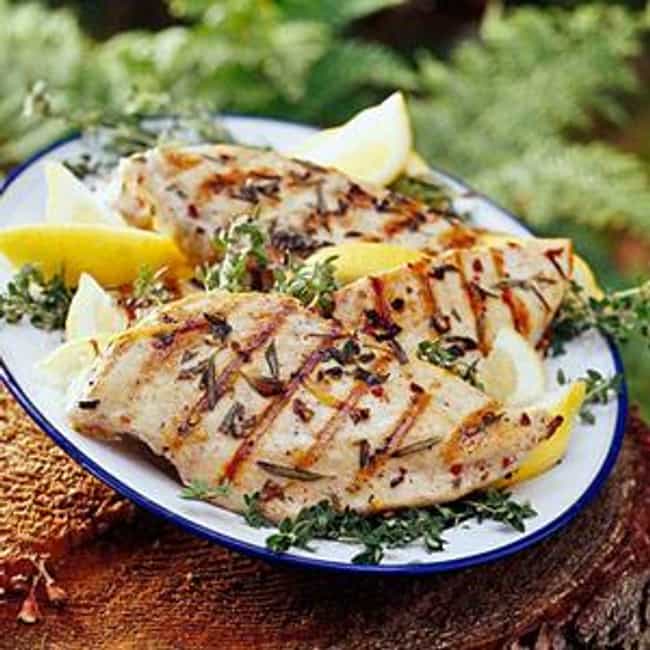 2 skinless, boneless chicken breast halves
1 lemon
salt and pepper to taste
1 tablespoon olive oil
1 pinch dried oregano
2 sprigs fresh parsley, for garnish
- Cut lemon in half; squeeze juice from 1/2 lemon on chicken.
- Season with salt to taste; let sit while heating oil in a small skillet over medium low heat.
- When oil is hot, put chicken in skillet. Saute chicken, add juice from other 1/2 lemon, pepper to taste, and oregano.
- Saute for 5-10 minutes on each side, or until juices run clear; serve with parsley for garnish.
2 tsp regular mustard
1/3 cup of vegan mayo
- Mix well to incorporate ingredients.
- Best dip for Sizzler's Malibu Chicken