Graveyard Shift
The Skarsgård Clan Is Making Horror A Family Business

Updated June 22, 2020
12k views
11 items
Watch out, Baldwin brothers: The Skarsgard family of actors is on the scene and ready to blow you out of the water. The Swedish band of brothers is led by their father, Stellan, a veteran actor. Though he began his career in his native land, Stellan shifted to Hollywood in the mid-'80s, and has been performing complex, deeply human roles ever since.
Though he claims to have no hand in it, four of Stellan's eight children are currently lighting up big and small screens in the United States. Perhaps you've heard of Alexander Skarsgard of True Blood and Big Little Lies fame, or Bill Skarsgard, who scared the pants off all of us with his truly unnerving portrayal of Pennywise in It? Though not yet household names, brothers Gustav and Valter are working their way up the Hollywood chain, performing in movies and series that all seem to have something in common - they are dark and creepy, sometimes even disturbing.
The whole Skarsgard clan seems to have a penchant for flicks that are moody and feature supernatural or horror elements. Playing villains seems to be the family business, and with their soulful eyes and natural charisma, they sure do it well.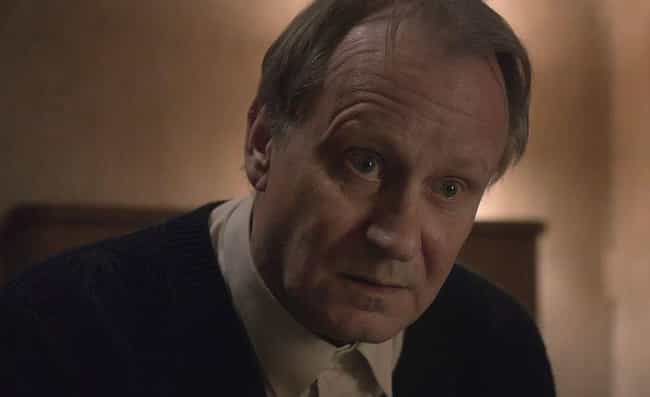 In Nymphomaniac: Vol. I and Nymphomaniac: Vol. II, Stellan, father of the Skarsgard pack, fully embodies a dark, pretentious, and complex character named Seligman. The psychosexual film showcases the actor's quiet intensity and his familiarity with the more discomforting shades of humanity.
Though director Lars von Trier does not have a stellar track record with female actors, his directing style was a good fit for the veteran actor. "It's a totally egalitarian, un-hierarchical set," Stellan said of his time on von Trier's film. "Everybody can say whatever they want and do whatever they want and you're free to fail and you're free to try things. There's a lot of humor on the set - the darker the story, the more humor on set - so it's great, great fun and no pressure."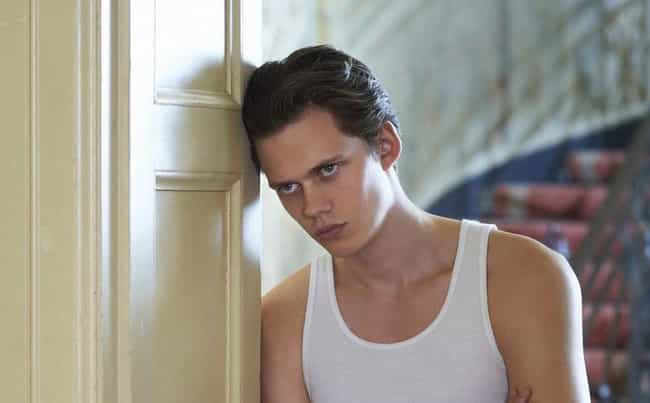 Bill got a heck of a start to his career in the States, landing a starring role in the Netflix series Hemlock Grove less than a week after arriving in LA. Playing the mysterious, troubled teen Toman Godfrey, Bill shows off his unique, otherworldly demeanor and commitment to character in the horror-thriller.
The Swedish actor called the project "[a] pretty ideal acting school in a way, I get to work in English every day." Bill's unnerving performance led to meaty roles in It and Castle Rock.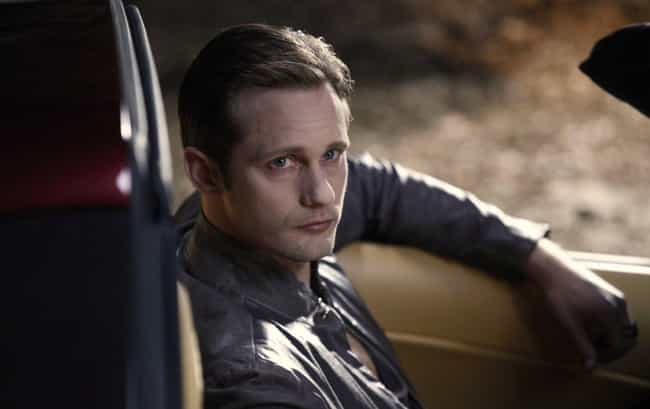 Stellan's eldest, Alexander, smashed onto the Hollywood scene as the intense Eric Northman in HBO's True Blood. The charismatic and powerful vampire entranced viewers, rocketing the actor to superstardom.
Dynamic and devilishly handsome, the character of Eric was adored by both fans and the actor who portrayed him. "When you first meet Eric, you think, 'All right, this is going to be the villain, the bad guy.' Then, slowly, when you get to know him, you realize there is more to the character than that," he told Interview magazine. "He's not one-dimensional. Life isn't one-dimensional. The world isn't simply divided into good versus evil. I think we're all capable of both."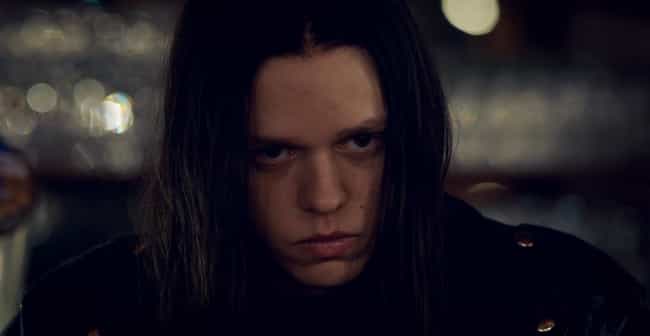 Valter Skarsgård Is Known For His Roles In The True Crime Feature 'Lords of Chaos' And The Horror Movie 'Funhouse'
Valter's turns as a metal rocker descending into madness and a contestant in a horrific reality show feature the same dark and thrilling work audiences have come to expect of a Skarsgard.
Though still learning to play the game, he knows the importance of preparation, and with two films on the horizon, we're sure to see more of the youngest Skarsgard actor.