Unspeakable Times
A Power Rangers Extra Committed Grisly Murders To Help Pay For Gender Reassignment Surgery

Updated October 13, 2018
63.1k views
14 items
Like many child actors, Skylar Deleon was at one point filled with dreams of stardom. However, the young thespian's fantasies would soon become a living nightmare for a couple of recently retired yacht owners.
After years of diligent saving, Thomas and Jackie Hawks threw caution to the wind and embarked on a two-year long cruise, complete with a brand new, 55-foot yacht. However, once the couple learned that they were grandparents-to-be, they decided to sell their beloved ocean vessel and move from California to Arizona to help raise their grandchild.
When they put out an advertisement for the boat in November 2004, Deleon was all grown up and ready to take what wasn't rightfully hers, come hell or high water. The murderous tale that followed landed Deleon on death row, and the Hawks family at the bottom of the ocean.
Surprisingly, Deleon's story did not end after she was caught by the police. While waiting to be tried for murder, Deleon came out as transgender, and is now attempting to restart her life with a new, more comfortable identity; all while within the walls of San Quentin State Prison.
Hop aboard as the strange case the Skylar Deleon yacht murders sets sail.
Skylar Deleon Tied A Family To An Anchor And Drowned Them In The Ocean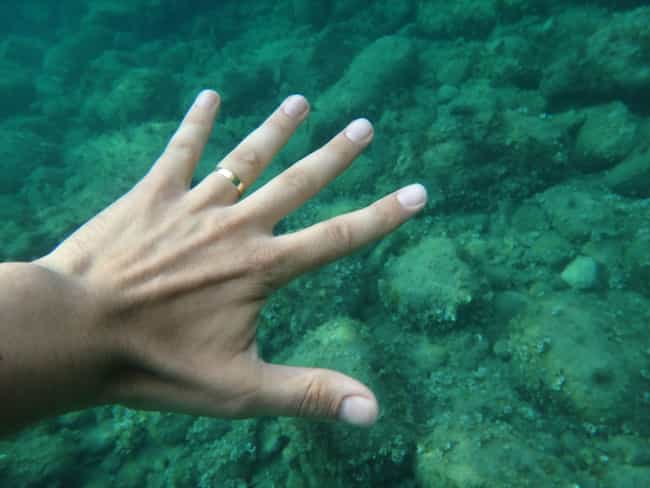 The following is paraphrased from the police interrogation of Alsonso Machain, one of the two men Deleon enlisted to help end the lives of Thomas and Jackie Hawks:
Along with two accomplices, Deleon went aboard the Hawks family's yacht, and the group set sail for the open ocean. At first, Machain entertained Jackie in a downstairs room, isolating her from the rest of the group. Before long, the pair heard large thumping sounds from above, prompting Jackie to ask what was going on. At this point, Machain cornered her, and kept her confined as Deleon subdued her husband with the help of a hired goon named John Kennedy.
Prior to being taken down, Thomas Hawks put up a good fight. The former probation officer had been a champion wrestler in college and was an avid bodybuilder. Deleon and Kennedy had to use a stun gun to incapacitate the man.
The couple was brought to the state room of the yacht, where they were forced to sign over power of attorney to Deleon, giving her total control over their boat and their bank accounts. Luckily, Jackie was able to think clearly enough to purposefully mess up her signature, suggesting to investigators that the documents were signed under duress.
After the papers were signed, Machain claims that Deleon grabbed the yacht's 66-pound anchor. Returning to the Hawks family, she tied the rope-end of the weight to around the couple, who were restrained back to back. When a frantic Thomas flailed out and kicked Deleon, Kennedy retaliated by punching the defenseless man in the head.
Mr. and Mrs. Hawks were shuffled to the back of the boat, their eyes and mouths firmly duct-taped shut. At this point, "they were basically yanked - yanked into the ocean." Machain also confirmed that both Thomas and Jackie were very much alive when they were dumped into a notably deep section of the ocean.
The Victims' Yacht Was Named The "Well Deserved"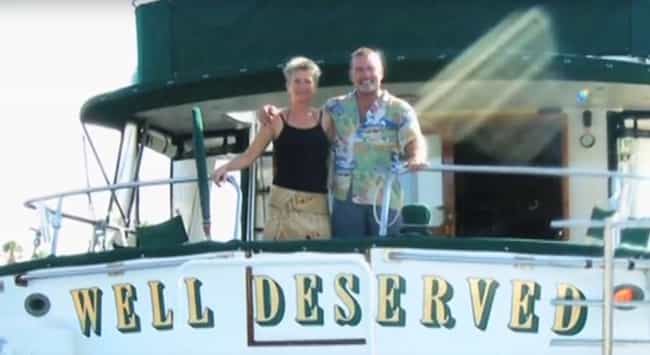 Looking back on the murder of Thomas and Jackie Hawks, the fact that the couple decided to name their yacht "Well Deserved" is sickeningly ironic. Prior to their deaths, they'd been together for more than 20 years, and were still very much in love with both life and each other.
In an episode of a true crime show devoted to the incident, journalist Caitlin Rother describes the Hawks' as "down-to-earth people... Jackie was a housewife and Tom was a probation officer. They saved and they invested well in property, so they made some money but they weren't rich. They didn't have that affectation the way that a lot of people in Newport do."
The Hawks weren't nearly as gold-plated as their fellow yacht-clubbers, but that didn't seem to bother them; they were perfectly content to remain in one another's company for a two-year journey on the Well Deserved. Unfortunately, when they invited Deleon on board as a potential buyer, things went south quickly.
Skylar's Acting Career Never Quite Took Off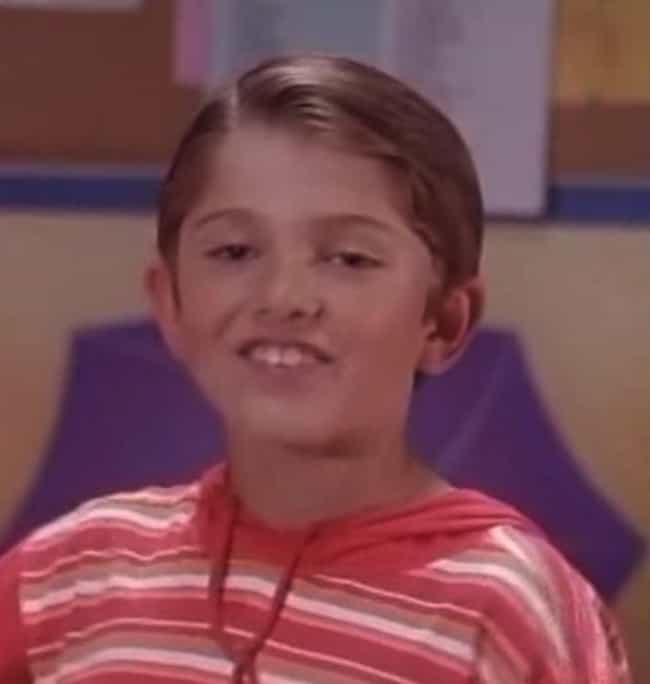 A young Deleon harbored dreams of becoming a movie star, and for a time, she actually had a pretty good shot at achieving her goal. Born in California, the actor was blessed with the well-groomed blond look that dominated the era.
From a young age, Deleon landed gigs in a few commercials, but she's best known for her work on the Mighty Morphin Power Rangers. The show was absolutely huge in the '90s, so one can imagine the bragging rights this little bad*ss had in middle school.
However, here's the thing: while Deleon was on Power Rangers, even the most devout '90s kids will have a hard time matching her face to a character. After she was arrested, many news sources falsely reported that Deleon had been one of the titular Power Rangers, but in reality, she played an extra with no speaking lines. Appearing only once, her role was so menial that she didn't even appear in the episode's credits.
Deleon continued to audition for speaking roles in hopes of advancing her career, but nothing panned out. While many would argue that she wasn't really a child actor, Deleon was totally comfortable over-glorifying her past to dazzle those around her.

When he appeared in a documentary about the crime, Larry Welborn — a journalist who covers criminal activity in Orange County — said that Deleon weaseled her way onto the boat by flaunting her over-exaggerated credentials. After all, it's reasonable to assume that someone who was on a popular TV series might be looking for a new yacht.
Just Before The Murder, Skylar Was Broke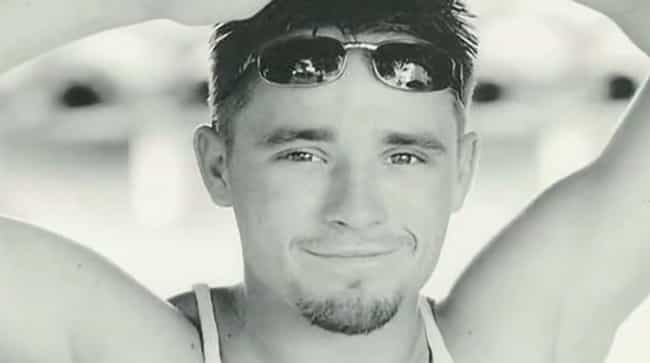 Though she told the Hawks family that she'd pay for their $460,000 boat in cash, at the time of the incident, Deleon and her wife Jennifer were $90,000 in debt. In a retrospective interview, Orange County journalist Larry Welborn surmises that Deleon made about "$150" off of her childhood Power Rangers appearance.
To help cover expenses, Jennifer Deleon worked at a hair salon while the actor bounced around between jobs. With little collective income, neither couldn't justify paying for a babysitter, so Deleon eventually began staying at home with their one-year-old daughter while her pregnant wife brought home the bacon.
Their home was a small garage behind Jennifer's parents' house that didn't have a bathroom. Even so, the pair had dreams of grandeur, and were willing to go to great lengths to achieve their desires.