Tech
All the Cheery Slack Greetings, Ranked

179 votes
157 voters
16 items
List Rules Of all the cheery, optimistic, ray of sunshine messages Slack greets you with when you log on, vote up those that make you smile, even first thing on a Monday morning.
If you work in a modern office environment, there's a good chance that you use the real time messaging application called Slack to communicate with your coworkers, rather than getting up and traipsing over to their desk like some kind of caveman. It not only helps keep productivity flowing, but there are also new Slack greetings waiting for you every time you log in that somehow manage to make your day better by simply existing. The Slack log in greetings are kind of like Samantha from Her, but there's no risk of the relationship ever becoming anything other than platonic. Check out all of the cheery Slack greetings, and cast your votes for the most delightful.
We've all experienced the ennui of sitting down to our work computers, dreading the day's work ahead. But thanks to Slack's cheery messages, mornings at the office are a little brighter. Some of the messages are straightforward, positive affirmations, meant to get you in the mood to take care of business, while others seem like they were written while channeling Confucius. Both styles of messages make you feel warm and fuzzy before a big day of blogging (or whatever you're up to), but some people definitely have their favorites. Which camp do you fall in? Before you make your decision take a look at all of the peppy log in messages from Slack.
If Only All Apps Were So Appreciative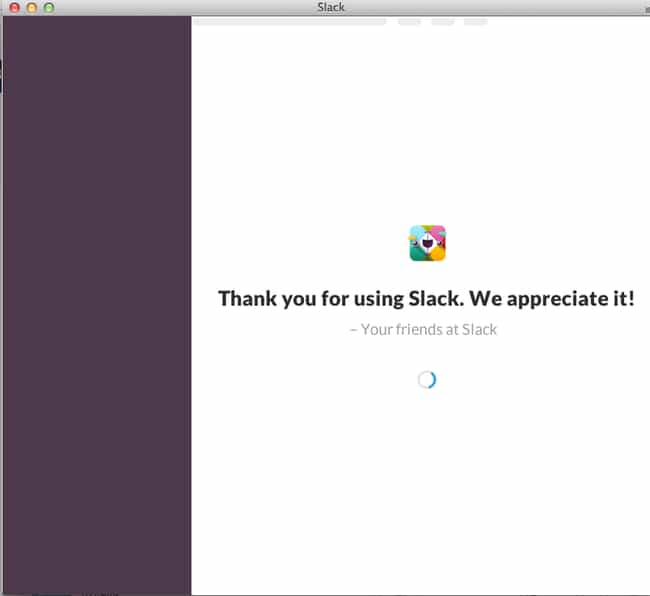 Agree or disagree?
Who Let Bears Loose in the Office?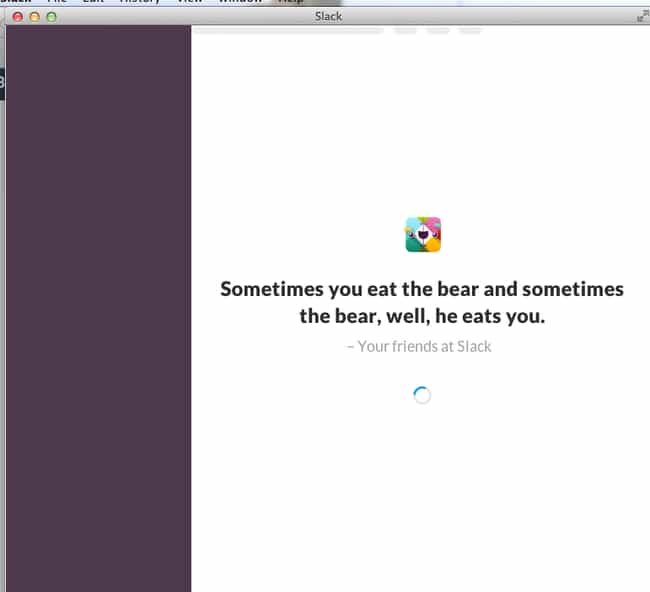 Agree or disagree?

Agree or disagree?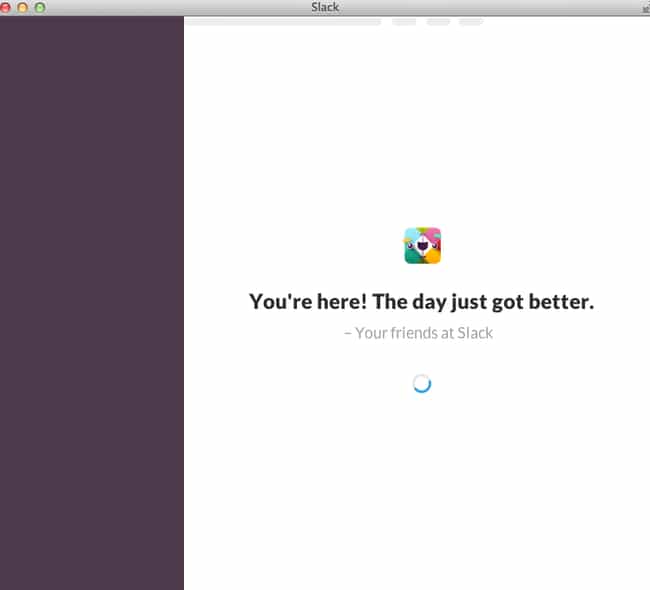 Agree or disagree?