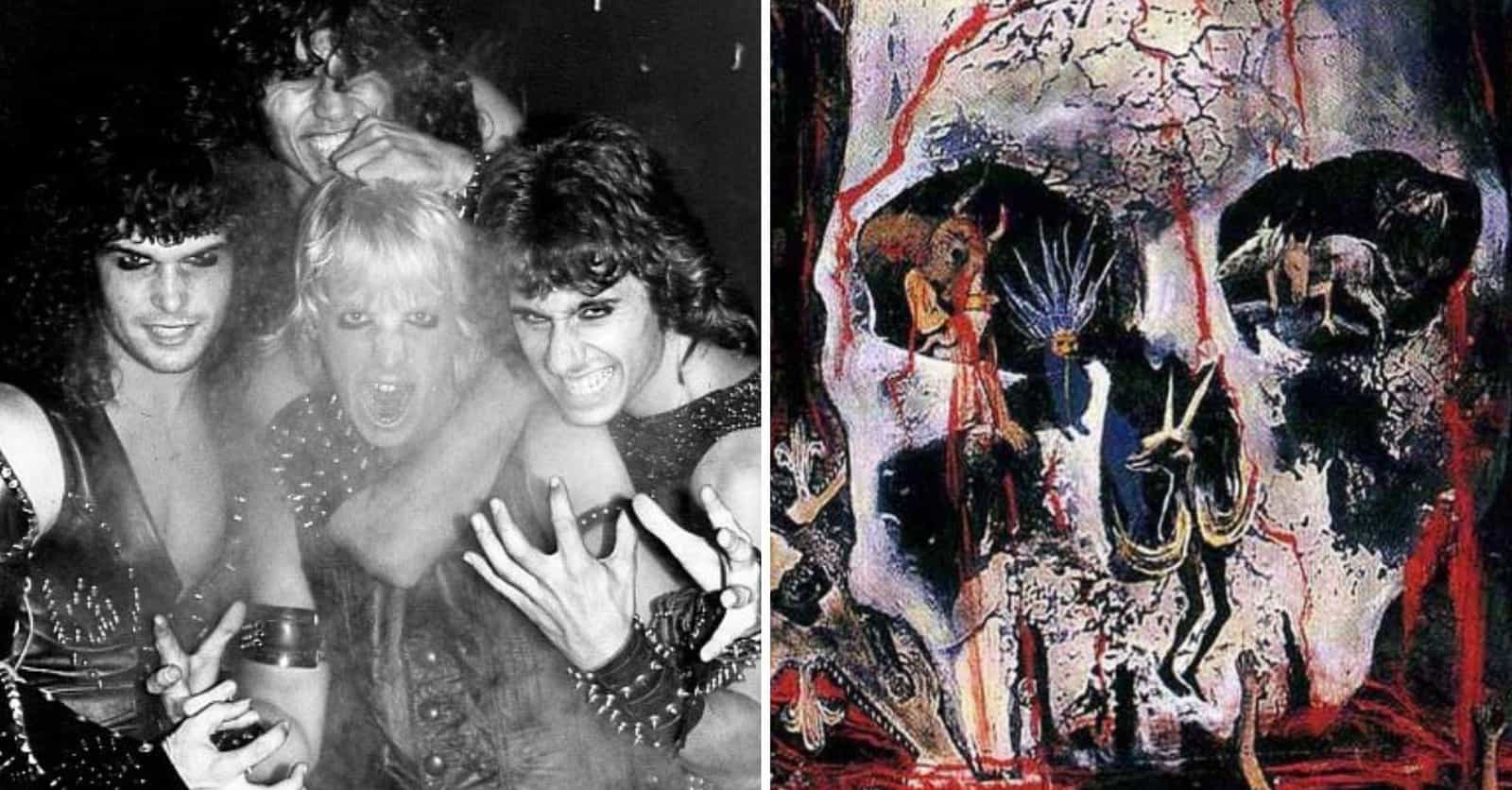 Photo: user uploaded image
These Crazy Slayer Stories Prove They Are One Of The Most Interesting Bands Ever
When the band Slayer announced their retirement in January 2018 after 37 years playing punk/death metal together, they signed off with a cheeky farewell post on Instagram: "Slayer, one of the greatest thrash/metal/punk bands of this or any age, is coming to an end." 
Originally formed in 1981 by guitarists Kerry King and the late Jeff Hanneman along with drummer Dave Lombardo in Huntington Park, California, the band initially performed a lot of cover songs by Iron Maiden and Judas Priest. Vocalist and bassist Tom Araya joined soon thereafter, and the four played at local clubs and parties. By 1983, they had a record contract with Metal Blade Records and in the more than 35 years since the band has gone on to release 12 albums, with over 20 million albums sold. They are arguably one of the most influential bands in heavy metal history - and they clearly know it. But as of 2018, the group announced that they will be doing a farewell tour and that they do not plan on recording any additional albums. 
The life of Slayer is macabre, salacious, irreverent, and full of spicy stories from a group that wasn't afraid to make statements. Continue reading to learn more Slayer band facts and why MTV says that "Slayer's music was directly responsible for the rise in death metal."
---
The Band Was Sued After A Teen Girl Was Killed By Friends In What Was Referred To As A Satanic Sacrifice

Photo: Suelen Pessoa / via Wikimedia Commons / CC BY-SA 2.0

In 1995, 15-year-old Elyse Pahler was choked and stabbed to death by three acquaintances, Jacob Delashmutt, Joseph Fiorella, and Royce Casey. The teen boys then sexually assaulted the corpse repeatedly. Eight months after her murder and before her body was found, Casey confessed to the crime after converting to Christianity. He told investigators that Pahler's murder was committed as part of a Satanic ritual and that her death was done in hopes of making their band, Hatred, become successful. The boys also claimed that they were inspired to kill by listening to the band Slayer.

Pahler's parents, David and Lisanne, filed a lawsuit against the band. They claimed that the songs "Postmortem" and "Dead Skin Mask" instructed the perpetrators on how to kill their daughter. The case was thrown out, and Pahler's parents filed yet another suit against the band claiming that Slayer knowingly distributed harmful material to minors. This case was also dismissed with the judge stating, "I do not consider Slayer's music obscene, indecent or harmful to minors."