Unspeakable Times
Murders That Were Solved By Ordinary People

The police typically bring lawbreakers to justice, but sometimes ordinary citizens manage to get there first. In fact, there are copious murder cases solved by regular people. When detectives miss small details or overlook critical facts, individuals with less involvement may offer fresh insights. Many people who cracked murder cases solved the case through the internet, a technology that allows the average Joe to follow - and sometimes even assist - with investigations.
Ordinary citizens may get involved in murder mysteries for many reasons. Some may have ties to the victim or seek justice, while others desire to help their community eradicate a menace. Either way, exceptional circumstances sometimes allow members of the public to solve a crime when the police come up short.
'Golf Digest' And Georgetown Students Freed An Innocent Man
In 1991, the judicial system sentenced Valentino Dixon to 39 years to life in prison for a murder he swore he didn't commit. Dixon maintained his innocence throughout his sentence.
While in prison, Dixon passed the time by drawing golf courses. He got inspiration from Golf Digest, which he borrowed from a fellow inmate who had a subscription. Dixon became a fan of a column called "Golf Saved My Life," and, given how drawing golf courses saved his spirit, he decided to tell Golf Digest's editorial director, Max Adler, his story. After hearing Dixon's story, Adler made it his mission to help get Dixon out of prison.
Golf Digest published a detailed exposé on Dixon's case on May 20, 2012, but it wasn't until September 2018 that all of Dixon's convictions were vacated and he walked out of prison. The exposé caught the eye of Georgetown University's Prisons and Justice Initiative, and law professor Marc Howard and his students revisited the case.
"We knew there was something rotten with this case from the start," Howard told The Washington Post. With the help of his students - some of who were only 20 and 21 years old - the Justice Initiative was able to find old witnesses who corroborated a previous confession from Lamarr Scott and also got in touch with the original prosecutor.
A New Yorker Scrutinized Video Footage To Find A Killer
In 2011, Yaakov German heard about the disappearance of Leiby Kletzky, one of his son's students, and immediately tried to find the lost child. The New York resident traveled around the Borough Park area, using the surveillance footage from local businesses to piece together Kletzky's movements. After viewing the various pieces of footage, German learned 8-year-old Leiby took a different route home on the day he vanished. Eventually, German and his son determined the missing boy met a stranger and walked off with him.
This information helped the NYPD identify the man as Levi Aron. Cops swarmed Aron's home and discovered Kletzky's severed feet in Aron's freezer, later finding the rest of the boy's remains in a dumpster several miles from the killer's residence. German shared:
I never saw a detective with tears before in my life... We all started crying. [But] you got to do what you got to do... I just can't stand to see something like this happening in our community.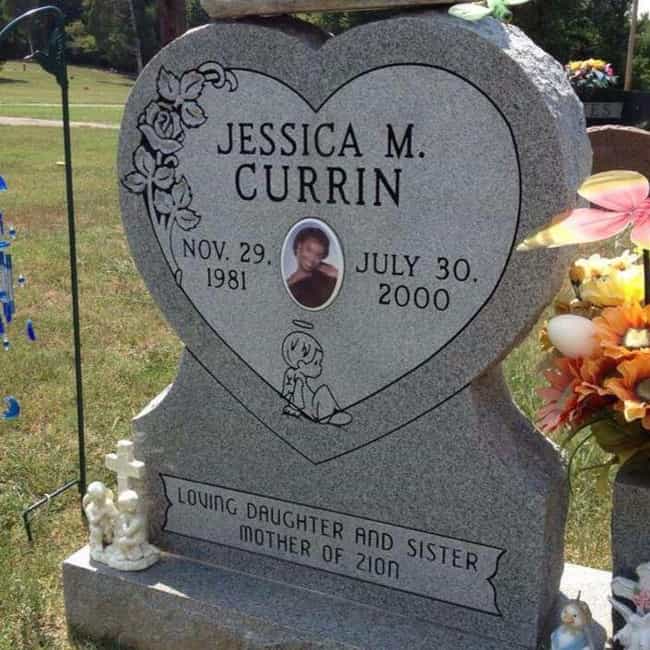 A BBC Reporter And A Kentucky Woman Helped Solve A Brutal Murder
In July 2000, in a small town in Kentucky, Jessica Currin was the victim of a sexual assault, beating, and murder. Investigators discovered her body at Mayfield Middle School.
When police failed to catch Currin's killer, local citizen Susan Galbreath reached out to BBC reporter Tom Mangold via email. Thus, as a team, they questioned witnesses, gathered evidence, and discovered a possible suspect in Quincy Cross, a drug dealer from nearby Tennessee.
The pair went beyond the local police by involving state detectives. Eventually, Galbreath created a website dedicated to obtaining justice for Currin, which Galbreath hoped would lure a witness to come forward. Her intuition was correct: an individual said she saw Cross assault and kill Currin, then dispose of her body. The witness and Galbreath's efforts gave police enough material to charge Cross, who received a life sentence in 2008.
A Mother Discovered The Plot That Led To Her Son's Death
Three gunmen raided the home of Steven Davis in the Philippines in July 2002. They shot him and held a gun to his friend and co-worker, Martin. Margaret Davis, the victim's mother, suspected Steven's wife, Evelyn, knew more about the crime than she let on, especially when she doggedly asked whether Martin saw anything of note during the home invasion. This, coupled with the marriage troubles Steven had previously shared with her, prompted Margaret to hire multiple lawyers and a private detective to examine the case.
Eventually, Margaret found out Evelyn had a boyfriend, Arnold Adoray, whom someone identified as one of the gunmen. Margaret spent thousands of dollars to unmask all of Steven's killers, and after finding and securing a confession from one of the gunmen, she managed to get the other two and Evelyn sentenced to prison in 2004.