sleep

Really Tired People Caught Sleeping in Public

3.4k votes
326 voters
116.5k views
33 items
List Rules Vote for your favorite funny sleeping pics
It's not always easy to get a good night's sleep. Sure, with the perfect bed, in the perfect dark room, at the perfect temperature, anyone can sleep for hours. But it takes true talent to fall asleep like the people on this list. Unfortunately for these folks, the day just proved too long and the bed too far away. These funny sleeping pics prove that if you're tired enough, the whole world is your pillow. Here you'll see some of the most hysterical photos of people caught sleeping in public.

From security guards caught sleeping on the job to passed out college kids who couldn't handle their liquor, these people found out firsthand what it's like to fall asleep in public. You'll be amazed at the flexibility and talent involved in some of these creative cat naps.

Best of all, the next time you find yourself in beginning to drift off in public, you'll know the best and worst places to rest your eyes. After getting a load of these people caught sleeping in public, you may not feel so bad about staying in the next time your pals invite you out after an extra-long day at the office. So get ready to grin as we take a look at some of the funniest public sleeping fails of all time!
The World's Worst Place to Drunkenly Pass Out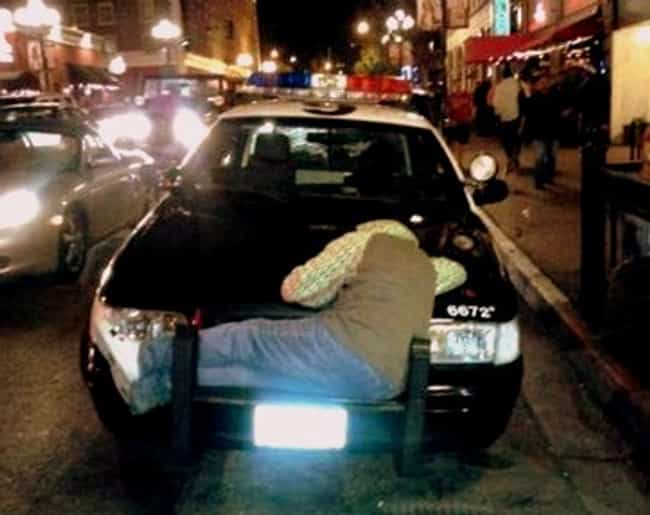 Is this funny?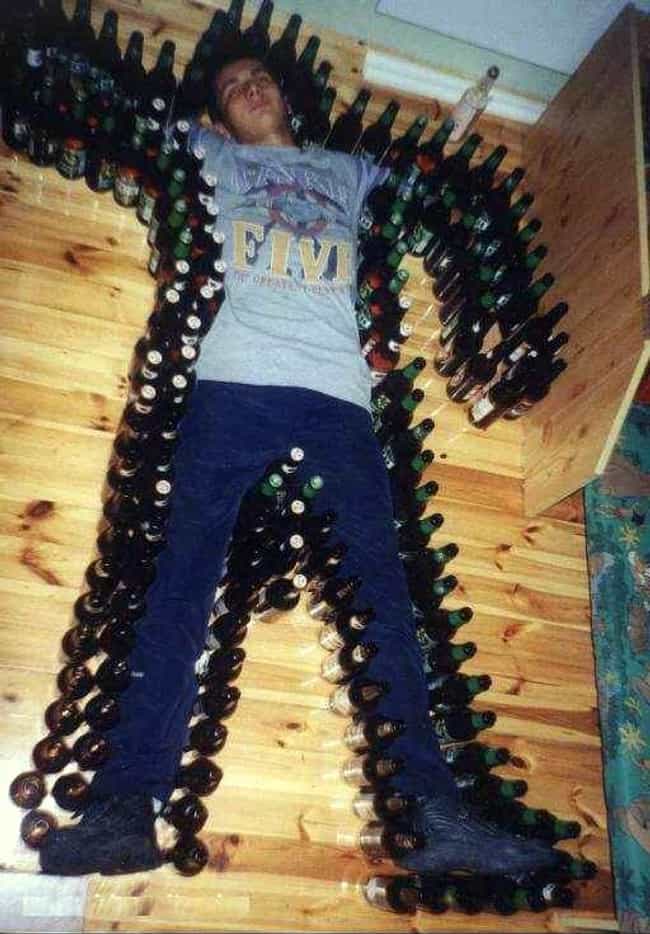 Is this funny?
Why to Be Highly Selective When Recruiting Wingmen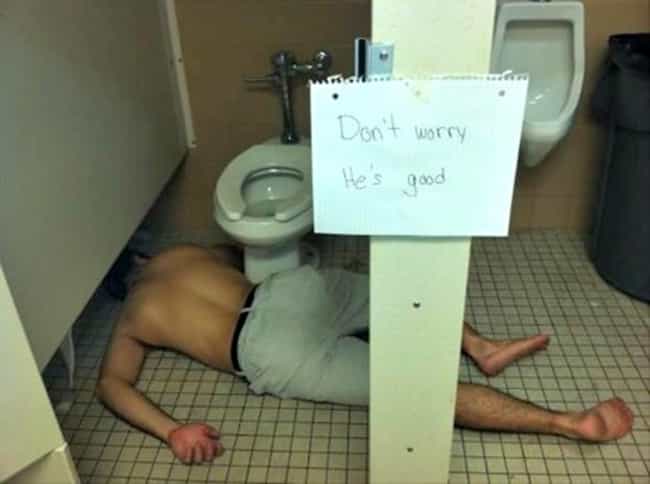 Is this funny?
This Will Totally Fool His Teacher

Is this funny?