Weird History
The Mysterious 'Sleeping Sickness' That Plagued New York In The 1920s

Updated February 3, 2020
12.3k views
11 items
Medical science has come a long way in the last hundred years, but that doesn't mean every medical mystery has been solved. The cause of the mysterious sleeping sickness that struck New York in the 1920s, Encephalitis lethargica, remains unsolved to this day.
Originally called "the sleeping sickness" because the first few cases involved active people spontaneously falling asleep, it had a wide variety of symptoms and presentations. Some neurologists and pathologists believed it was an unusual manifestation of a concurrent flu epidemic, while others believed it was completely unrelated. It was also theorized that the mysterious illness was related to the polio virus, but nothing conclusive has been proven. This is despite the fact that the disease still pops up in isolated cases around the world.
From its first reported cases in 1915 to its abatement in the 1930s, Encephalitis lethargica is estimated to have infected half a million people in Europe alone. Those who survived often had crippling side effects, with some remaining borderline catatonic for the rest of their lives.
The sleeping sickness of the 1920s was never solved, but it has drawn the attention of scientists for years, including Oliver Sacks, whose work on the disease was adapted into the film Awakenings starring Robert De Niro and Robin Williams.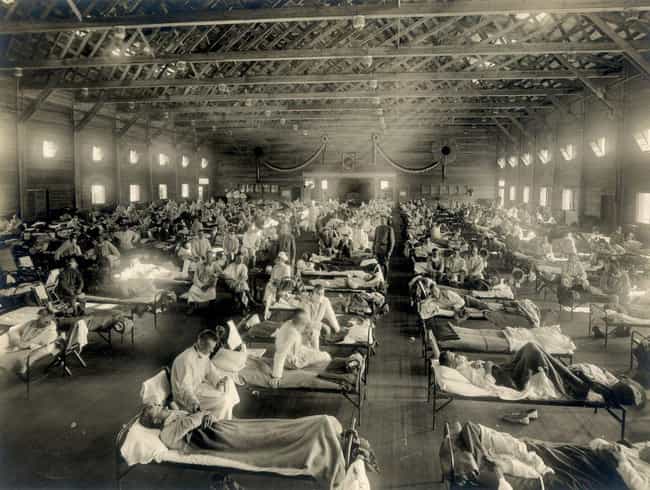 During The 1920s And '30s, The 'Sleeping Sickness' Perplexed Doctors Around The World
In 1917, as WWI brought mass destruction like the world had never seen, two epidemics began tearing through the shell-shocked world. The first, which would become known as the Spanish Flu of 1918, remains one of the worst pandemics in human history, wiping out an estimated 50 million people and affecting up to half a billion. While this crisis understandably took precedence, it was accompanied by a lesser-known but far more perplexing virus: the sleeping sickness.
The sleeping sickness is believed to have originated in Romania in 1915, but WWI disguised its true impact in Europe. It became more noticeable in New York, and doctors across Europe scrambled to identify the disease. There was plenty of confusion, but no clear answers.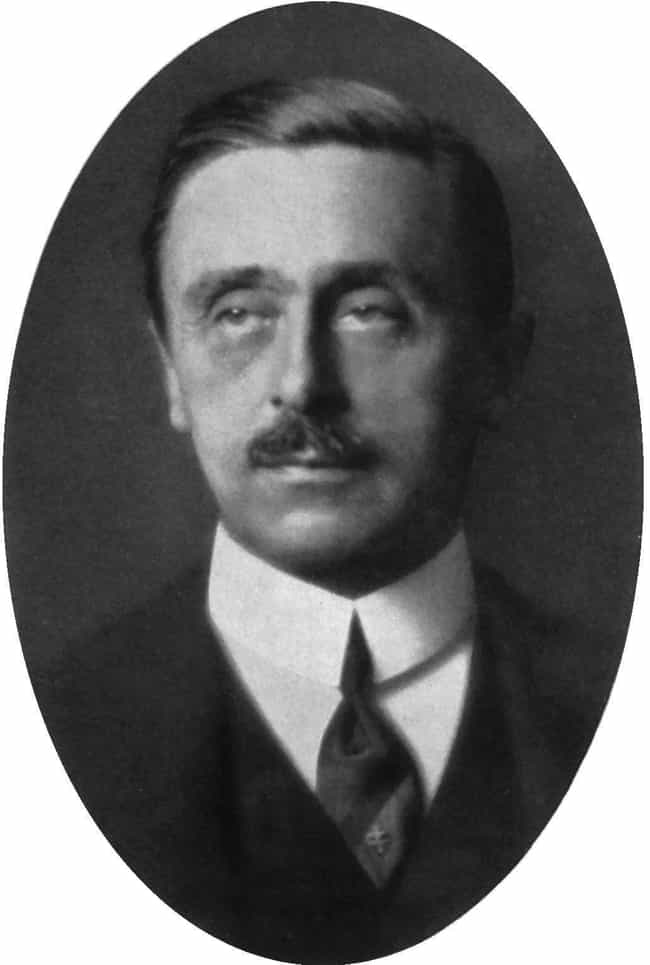 It Was First Described By The Prolific Austrian Neurologist Constantin von Economo
Due to the varied presentations of the disease, the overwhelming demands of WWI, and the appearance of other epidemics around the same time, many doctors treated individual cases of Encephalitis lethargica without realizing they were dealing with a wholly new illness. It took the work of Austrian neurologist Constantin von Economo to fully isolate and categorize the disease.
Economo was a wealthy aristocrat and a Renaissance man. He was the first Austrian man to hold the equivalent of a pilot's license, and he was trained as an engineer before he moved on to psychiatry.
Economo gave the disease its name, based on what he determined to be its principal manifestation: lethargy and catatonia. In a series of monographs that are studied to this day, he argued his case on the nature of the disease from its categorization as encephalitis (an illness resulting from inflammation of the brain) to its varied pathologies.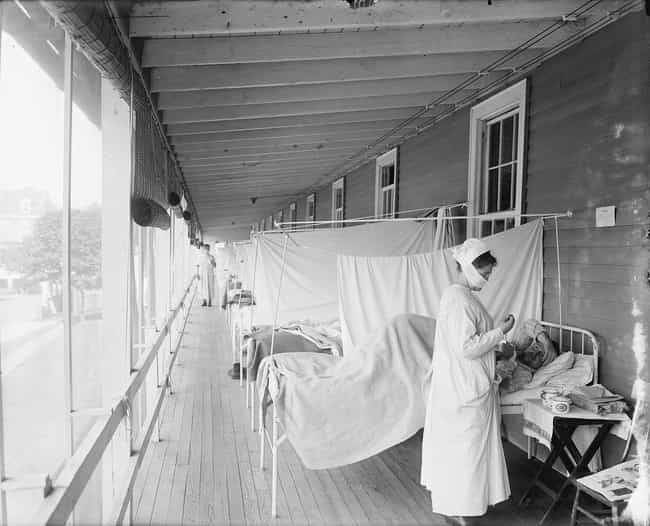 Some Of The Afflicted Reported Feeling No Discomfort In Their Sleep
The sleeping sickness prompted, among other things, an examination of the nature of sleep and the difference between sleep and catatonia. However, there was a wide array of experiences reported, some of which were quite pleasant. Take this account, written by Eleanore Carey, who suffered from the illness in 1923:
After two months of illness I was in little pain, in fact... It was so heavenly just to be allowed to sleep, but these people around me seemed determined to prevent my being comfortable! When the idea finally crept through my sleeping brain that I must waken, it seemed to be a physical impossibility. I wanted to be obliging, but I just could not.
Other victims reported dreams and vivid hallucinations. Often, it was possible to wake the patient, but only for a few moments before they succumbed to sleep again.
Some Victims Perished Within Days, While Others Slowly Recovered
During the course of the epidemic, most doctors kept and compared rigorous notes. This allows us to examine a wide variety of case histories, although it is difficult to derive clarity from them because of the wide range of symptoms. However, one thing that does emerge is the unpredictable nature of the sleeping sickness.
One case study details a woman who suffered the sleeping sickness in 1917. She came to the clinic exhausted, and then slid further into somnolence. These symptoms were accompanied by a fever and the paralysis of her right arm. This woman seemed lucky, as her condition slowly improved, and two months later, she was discharged from the hospital with no signs of fever or paralysis. Unfortunately, she passed a month afterward due to pneumonia.
However, not everyone was lucky enough to stage a partial recovery. One young boy was brought to a clinic on April 20 already in a comatose state. He passed on April 28. Both of these cases were common, and there was no known indicator of who might survive and who might not.