Teens

The Cast Of 'Sleepover' - Where Are They Now?

The 2004 movie Sleepover made audiences laugh, sigh, and fall in love with a full cast of characters. Surprisingly, most of the Sleepover cast today remain pretty successful, with a few actors having even become superstars. Fans of the movie might not even recognize their favorite characters anymore.
A few people who worked on the movie have seen quieter careers, while one has essentially stopped acting. A lot has changed in the world since 2004, and these actors changed a lot too.
Sleepover still stands as one of those teen girl movies that reflects the time perfectly, making it a bit of a 2000s classic. And if you're looking to see the Sleepover actors then and now, you've come to the right place.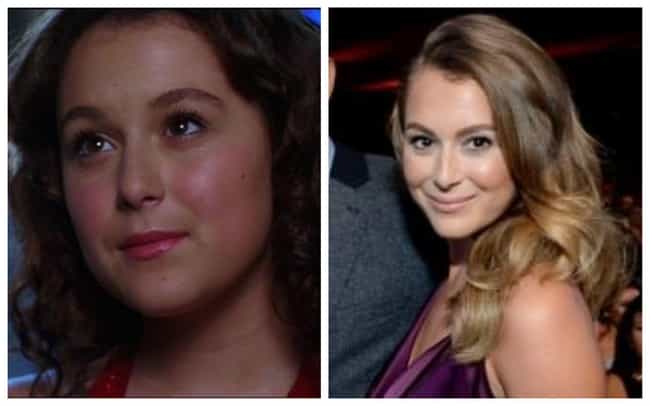 Though perhaps not as well-known as some of her Sleepover castmates, Alexa Vega, who plays Julie Corky, still pops up in movies and boasts a unique filmography. After acting throughout her childhood, Vega became a bonafide star thanks to Spy Kids. But soon after Sleepover, she got a starring role in Repo! The Genetic Opera.
The movie, in which Vega sang and acted as one of the leads, became a cult hit almost overnight, and still appears in midnight showings in some states. She's also done several TV roles for Hallmark, has appeared in multiple horror movies in the years since Sleepover, and even turned up in one of the Machete movies, whose lead actor also played her uncle in Spy Kids.
In her personal life, Vega has seen some ups and downs. Her 2010 marriage to Sean Covel dissolved in 2012, but in 2014, she married Carlos Pena Jr and changed her name to Alexa PenaVega. The two welcomed their first child, Ocean, in 2016. She admitted to struggling with an eating disorder in her youth, but has said she's now fully recovered.
Age: 30
Birthplace: Miami, Florida, United States of America
see more on Alexa Vega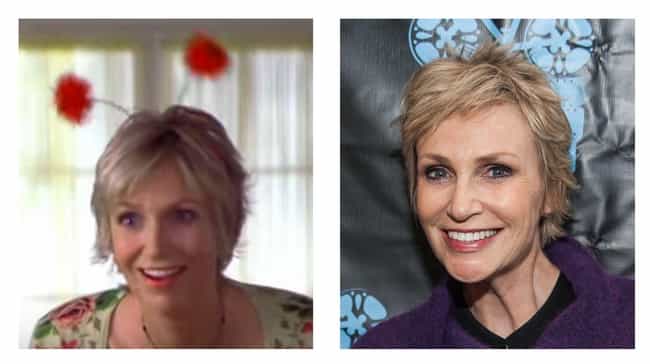 Jane Lynch appears in Sleepover as Gabby, Julie's mother. While hardly her first movie, Sleepover happened before Lynch became well-known and shows her in a more nurturing role than people might expect. In the '00s, she had parts in Best in Show, The 40-Year-Old Virgin, and Talladega Nights, all of which showcased her talent for comedy.
Nowadays, she often plays sassy or bold characters who excel at dry humor and witty insults. She also writes and sings, even recording a Christmas carol with Dick van Dyke in 2017. Her most popular role, as Sue Sylvester in Glee, won her an Emmy, and in 2013, she received a star on the Hollywood Walk of Fame. She married Lara Embry in 2010, but in 2013, the couple divorced.
Age: 58
Birthplace: Dolton, Illinois, United States of America
see more on Jane Lynch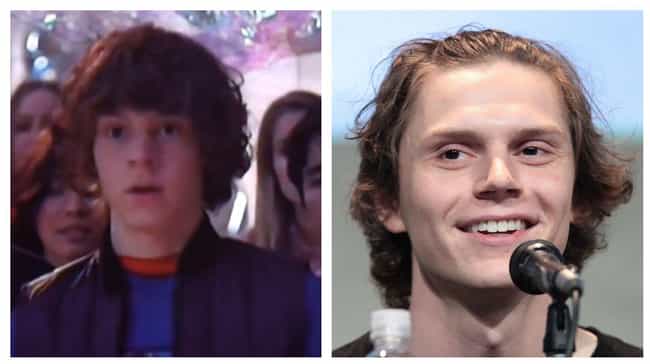 Sleepover was one of Evan Peters's first roles. While he portrays the funny and likable Russell "SpongeBob" Hayes, it failed to give way to massive success immediately. He's had parts on TV shows throughout the late '00s, including The Office, One Tree Hill, and Invasion, and appeared in many commercials as well. But it wasn't until 2011 that he really broke out by landing a part in American Horror Story.
Since then, he's appeared in every American Horror Story season, portraying both heroes and villains. He also plays Quicksilver in the X-Men movies. He and long-time girlfriend/costar Emma Roberts have always had a turbulent relationship; they became briefly engaged in 2013, before breaking it off almost two years later. All that said, they are currently in a relationship together.
Age: 32
Birthplace: St. Louis, Missouri, United States of America
see more on Evan Peters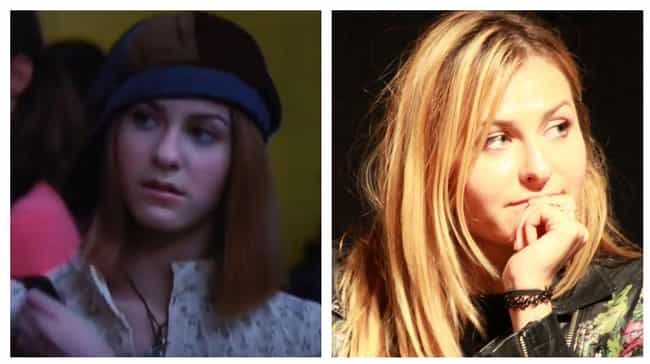 Playing the part of Farrah in Sleepover, Scout Taylor-Compton hasn't let up in her career since fighting for the fountain spot. She notably scored a part in the 2007 Halloween remake as Laurie Strode, and she showed up again in its sequel, Halloween II. In 2009, she landed the role of Lita Ford in The Runaways. She's also appeared on shows ranging from Nashville to Charmed, and even does a little bit of voice work and singing.
Taylor-Compton still goes to conventions, especially horror ones; a self-proclaimed horror fan, Taylor-Compton says it stems from growing up with her father, a mortician. In her personal life, she takes care of both dogs and cats and loves them like they're her kids.
Age: 29
Birthplace: Long Beach, California, United States of America
see more on Scout Taylor-Compton