Anime Underground
The 16 Smartest Anime Villains Of All Time

19.8k votes
5.2k voters
80.9k views
16 items
List Rules Vote up the most genius anime villains in history.
It's not always brute strength that wins the day because sometimes, it takes a little brain to outmatched brawn. That why, when it comes to anime villainy, it's the smartest ones that are always the most terrifying, yet, captivating to watch. No matter how fired up a hero may be, it's all meaningless if they don't have a strategy to overcome their highly intellectual foe.
Present in this list are the smartest anime villains of all time. They aren't just among the greatest anime villains - they are antagonists who are always two steps ahead of their adversaries, playing out their deadly game of wits with sinister glee. That's not to say these villains are invincible, but when presented with an impossible situation to overcome, they always manage to find some small detail to exploit for victory.
Whether it's taking advantage of their victim's frail emotions, or sacrificing as many pawns as necessary to declare checkmate, these intelligent villains are a dangerous force to be reckoned with. Listed here are some of the smartest villains in all of anime. Which ones deserve to reign all over the others? Vote up the characters you believe are the smartest anime villains around.
back to page 1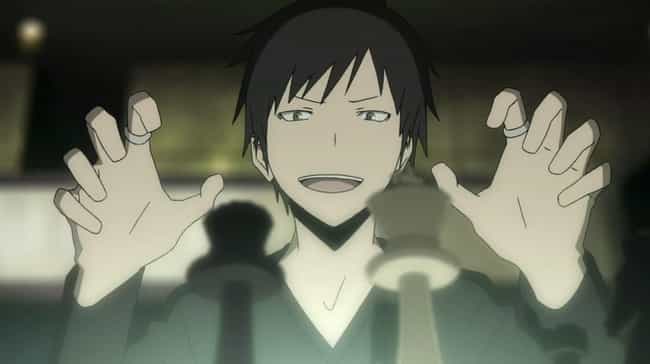 Izaya Orihara's love for humanity is comparable to a snake's love for devouring live mice. He's a devilishly cunning schemer who enjoys putting his victims in dangerous situations, just to see how they'll react. You won't see him at the frontlines because he will be gleefully observing the chaos from afar. Orihara knows which buttons to push with his mocking personality. He also has the charisma to charm people when need be.
Is s/he genius?
see more on Izaya Orihara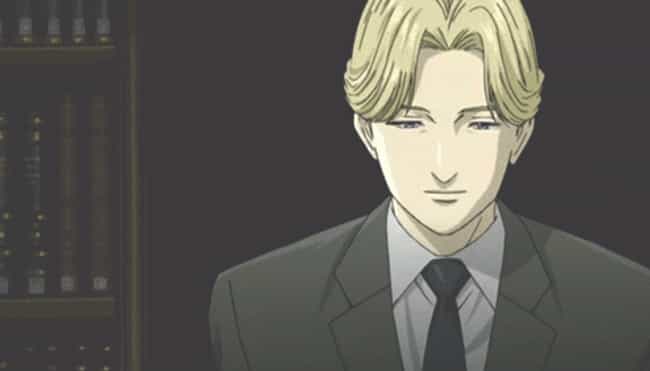 Johan Liebert is a young, attractive, and highly intellectual man who knows how to manipulate people to get what he wants. Johan's sharp mind and black heart are all the weapons he needs. He can charm anyone to die in his name, or drive them towards suicide by stripping them of every reason to live. Not a surprising trait, considering how he was raised to be the next Adolf Hitler. Johan has little value for human life, only expressing the desire to be the last one standing after the world burns.

Is s/he genius?
see more on Johan Liebert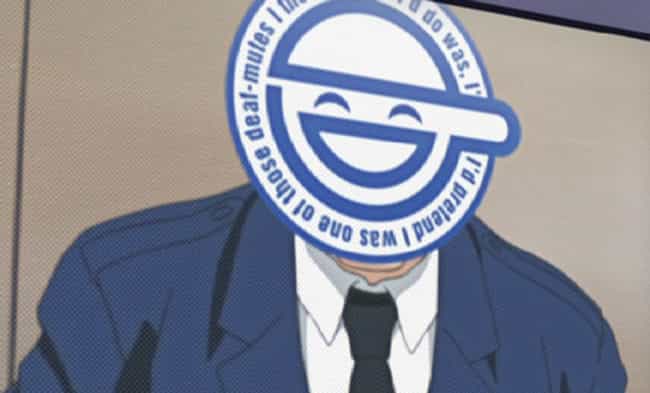 The Laughing Man is no laughing matter. Easily the most recognizable villain from the Ghost in the Shell anime series, The Laughing Man is a corporate terrorist hacker deeply in love with the literary work of J. D. Salinger, most notably his famous novel, The Catcher in the Rye.
The Laughing Man's hacking skills are unimaginable. He's capable of hijacking multiple live streams simultaneously, as well as cybernetic brains and pupils. The Laughing Man's secret identity remained secret for so long because he was able to hack any footage of himself and replace his portrait with his iconic smiling logo. Section 9 was so impressed by The Laughing Man's hacking skills that they even offered him a job, but he politely declined.

Is s/he genius?
see more on Laughing Man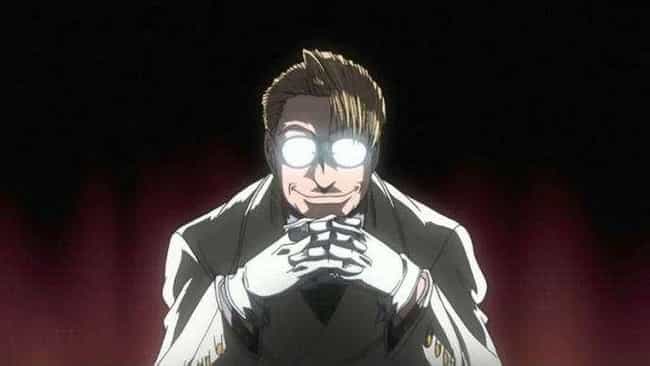 Graduating from Adolf Hitler's School of Dictatorship, the Major from Hellsing Ultimate is a well-dressed connoisseur of war. To say the Major adores war would be an understatement. Victory means nothing to him; all he cares about is a good, long war that reeks of death and destruction. He initiated a terrorist attack on London that resulted in three million deaths, just so he could take out his vampiric nemesis, Alucard.

Is s/he genius?
see more on The Major