Weird Nature Smokey The Bear: A Real Bear Who Did Not Actually Prevent Forest Fires

You've probably heard of Smokey the Bear, but chances are, you don't know a whole lot about him besides his famous catchphrase, "Only you can prevent forest fires." When most people picture Smokey, they think of an anthropomorphic cartoon bear wearing blue jeans and a Campaign hat. But was Smokey the bear a real bear? He was a very adorable and very real American black bear that attracted millions of fans during his lifetime, but never actually prevented any forest fires.
The true story of Smokey the Bear is a heartwarming tale of a baby black bear orphan who stole the hearts of the United States. And while he never prevented any forest fires like his cartoon namesake, he sure is one of the most adorable bears in US history.
The Mascot Existed Before The Real Bear Did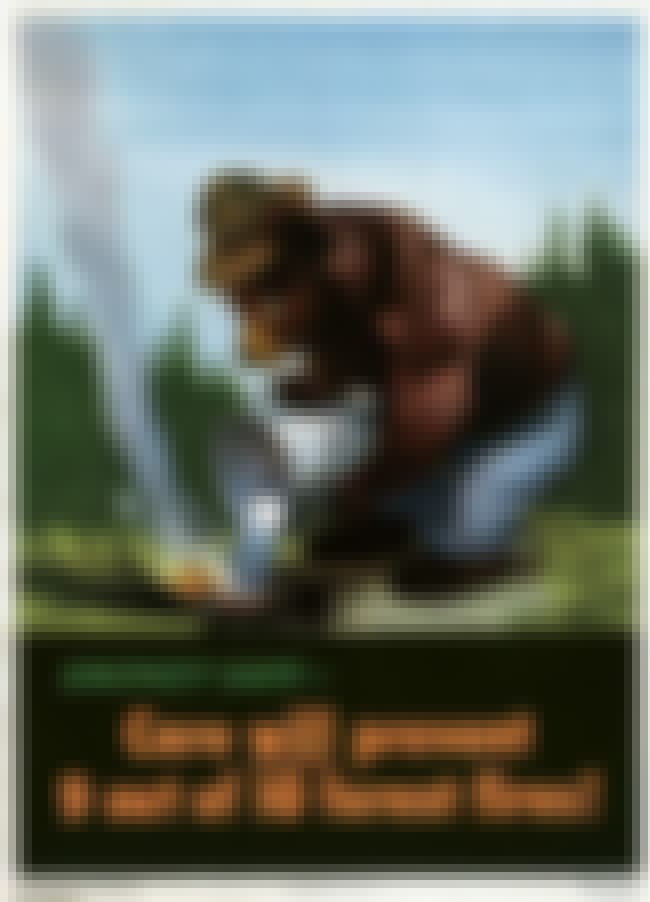 Years before a real bear was associated with preventing forest fires, there was the blue-jeans wearing mascot that many people picture when they think about Smokey the Bear.
While wildfires have always been something to worry about, World War II brought the issue to the foreground. After Japanese submarines fired shells that exploded onto an oil field near the Los Padres National Forest, Americans realized that war could mean massive, deadly forest fires. What's more, the war itself meant that most able-bodied men were serving as soldiers and weren't around to put out fires. As a result, more effort needed to be put into preventing fires before they started.
In 1942, the Forest Service organized the Cooperative Forest Fire Prevention Program. The first ad campaign starred Bambi, from the Disney movie of the same title. Because Disney only agreed to license the character for one year, the campaign needed a new mascot. That's when the illustrated version of Smokey the Bear came to be. He first appeared in a poster by artist Albert Staehle, which depicted a bear pouring a bucket of water onto a campfire. The living version of Smokey wouldn't appear for several years.
Smokey Was Rescued From A Forest Fire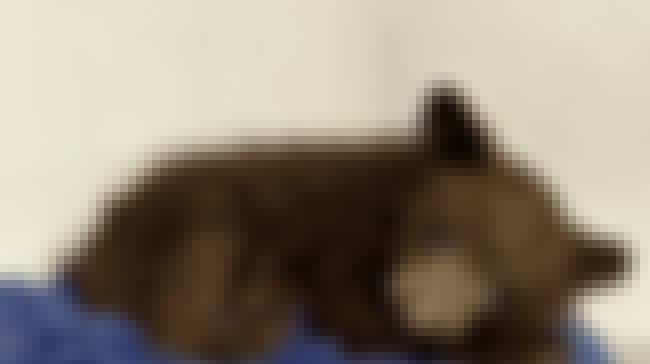 In the spring of 1950, the real-life Smokey was caught in a wildfire that destroyed 17,000 acres of the Lincoln National Forest in the Capitan Mountains of New Mexico. The three-month-old American black bear cub climbed a tree to escape the flames. He was rescued, but not before his paws and hind legs were burned.
Reports on who rescued him vary. According to one story, a game warden from Lincoln National Forest rescued him. Meanwhile, the New Mexico State Forestry division claims he was saved by a group of soldiers from Fort Bliss, TX, who showed up to help fight the fire, and ended up bringing Smokey back to their base camp.
He Was Nursed Back To Health By A Family Stationed In The Capitan Mountains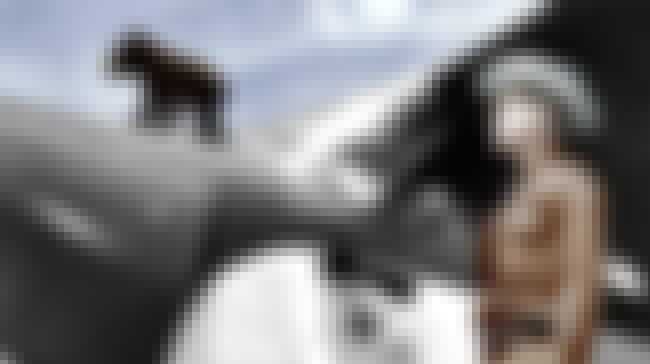 Ray Bell, a cowboy who became a game warden, kept countless wild animals in and around his home. He worked for the New Mexico Game and Fish Department in the Capitan Mountains at the same time the forest fire that burned Smokey broke out. Bell was also a pilot, and upon seeing Smokey's burned little body, he flew him to a nearby vet.
Taking in a five-pound bear cub was no big deal, so little Smokey spent his recovery period in a rabbit cage on Bell's front porch. Bell, his wife Ruth, and his two kids Don and Judy, nursed the little guy back to health. When Smokey started having trouble eating, Bell and his family would let him suck honey off their fingers.
Smokey Spent Most Of His Life In The National Zoo
After he healed from his injuries, Smokey was transported to the National Zoo in Washington, D.C. Despite his celebrity status - and more visitors than he knew what to do with - for the most part Smokey led the life of a typical bear. He didn't fight or prevent any fires, but he did have a great time eating out of a "honey tree," an artificial tree which automatically dispensed honey and berries.
And despite his small size at birth and injuries, Smokey grew to be a 400-pound bear.