Culture
The Most Annoying Social Media Fads of 2014

1.3k votes
178 voters
52k views
19 items
List Rules Upvote the hot social media topics of 2014 that drive you absolutely crazy.
Every year since social media became the all-encompassing monster it is today, a variety of topics, issues, memes, and pop culture phenomena have taken Facebook, Twitter, Instagram, Tumblr, and all other platforms by storm. An idea or trend takes hold, and people just won't stop talking about it. 2014 was no different, but what were the most annoying trends on social media this year?
Everyone and their mother accepted the ALS Ice Bucket challenge, and surely more than one of your friends had something to say about Israel, or what really happened to Malaysia Airlines flight 370. Robin Williams was just one of the celebrities who died in 2014, his passing taking over Facebook for days. And Gwyneth Paltrow and Chris Martin's conscious uncoupling was probably the most confusing of all 2014 celebrity break ups.
No matter what the news or trendy new #hashtag was, 2014 was full of fads that completely saturated your Facebook feed. We've assembled them here for a walk down 2014's memory lane, and for you to decide which things people wouldn't stop talking about on social media that annoyed you the most.
What fads never disappeared and which annoying 2019 fads are you ready to give up?
Millions of dollars raised, millions of ice cubes wasted. Celebrities like Bill Gates and The Foo Fighters knocked it out of the park, but
others had a harder time with it
.
Was this annoying?
No matter where you stand on the issue, someone has a comment (or 100) for you!
Was this annoying?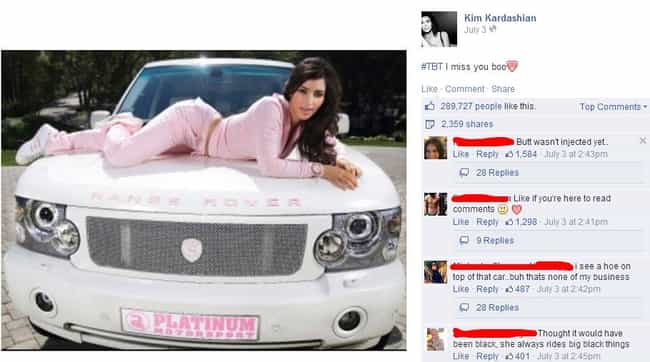 TBT, or "throwback Thursday" means that once a week you must dutifully like baby pictures of all your friends, and photos like this one – a classic Kim K. shot.

Was this annoying?