Weird History
'Solo' Is A Documentary Charting Andrew McAuley's Disappearance At Sea

The harrowing documentary Solo captures the story of kayaker Andrew McAuley's journey across the Tasman Sea on January 11, 2007. Thirty days later, after he made a distress call, authorities found McAuley's capsized and abandoned kayak within sight of the New Zealand coast, and his disappearance was deemed a tragedy in the media.
What compelled McAuley to leave the safety of his home, as well as his wife and son, and attempt to cross the treacherous body of water between Tasmania and New Zealand? McAuley wasn't even sure about his motivations. "I'm wondering why I'm doing this. I really am," he questioned out loud while paddling into open water, but Solo tries to answer this question using footage McAuley recorded while at sea and through interviews with those closest to him.
Debuting on the National Geographic Channel in 2008, the documentary won awards and accolades for investigating McAuley's disappearance with empathy. "The current debate around this kind of topic is, you know, is it foolish or is it, you know, fabulous, kind of thing?" shared director Jennifer Peedom. "Is he a hero or is he a villain? And it's not nearly as simple as that."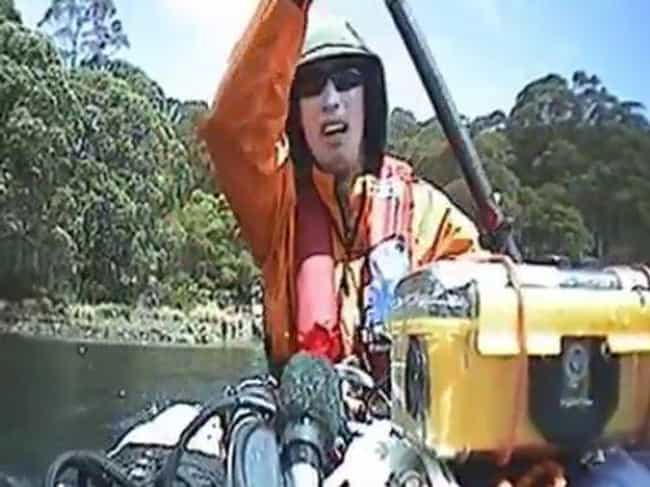 Departing For The First Time, McAuley Cried That He Might Never See His Family Again
In December 2006, McAuley began his first trek to New Zealand by kayak. In his personal film footage featured in the Solo documentary, he paddled further and further away from his wife Vicki and their son, Finlay. With the coast in sight behind him, he began sobbing, telling the camera, "I'm really worried I'm not going to see my wife again and my little boy, and I'm very scared."
McAuley had built himself up to the task for almost a decade, traversing larger and larger bodies of water and spending hours paddling nonstop.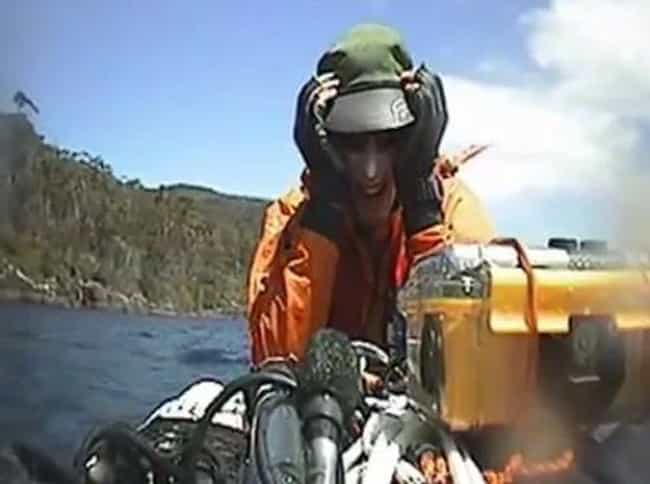 He Returned Defeated From His First Attempt - But Set Out Again
Two days after leaving Tasmania in 2006, McAuley's trip was cut short because he was having a hard time staying warm in his kayak, and he risked hypothermia. His wife Vicki knew her husband would "be devastated and this wouldn't be the end of it."
McAuley turned his defeat into inspiration, building a special "watertight cockpit canopy" that allowed him to stay dry in inclement weather and rough seas.
He set off again on January 11, 2007, and Vicki documented the conditions in the online journal she maintained for her husband. "The forecast is looking great for the next few days," she wrote, "so he should be able to settle into a good rhythm and get some miles under his belt."
McAuley First Mentioned Crossing The Tasman At His Honeymoon In 1999
"I was quoted in an article the other day as an 'extreme kayaker,'" McAuley mused in one of his videos at sea. "I guess this makes me extreme, if liking this stuff makes me extreme, maybe I am."
After his disappearance, his wife Vicki shared the story of how, while kayaking together during their honeymoon, McAuley first expressed his desire to do what seemed absurd and impossible: cross the Tasman.
Known for his sense of humor, McAuley quipped to his imagined dissenters, "I just like it - it's, I dunno, better than liking soap operas or something."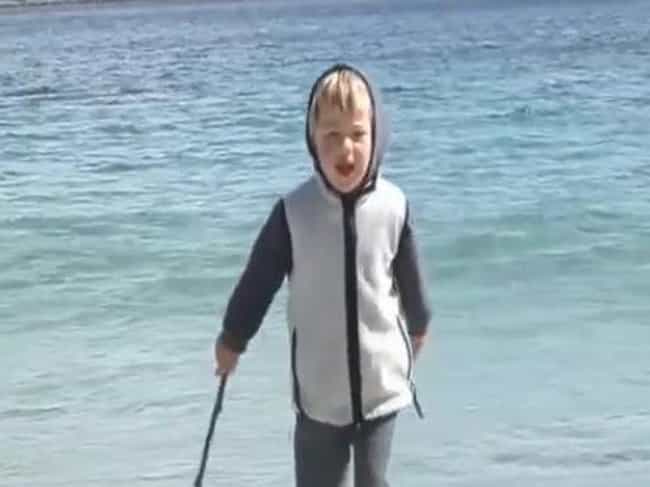 He Promised His Son 'Daddy Will Be Home Soon'
McAuley's son Finlay, who was 3 when his father disappeared, plays a prominent role in the documentary. During his journey, McAuley spoke directly to his son through his camera, telling him he loves him and will be home soon. At one point, in order to mobilize and motivate himself, McAuley said, "I've just got too many things to go back to."
Knowing McAuley's fate makes the footage all the more difficult to watch. After his father's disappearance, Finlay often asked his mother, "Why did we let daddy go?"