Music
15 Songs You Never Realized Are Actually Diss Tracks

Updated December 14, 2018
1M views
15 items
When it comes to pop songs that are diss tracks, ingenious subtlety is often just as good as ... or perhaps even better than ... full-on mockery. While the world will always welcome blatant parodies like Frank Zappa's "Bobby Brown" and the like, there really is something to be said for brilliantly passive-aggressive treatments of celebrity feuds in song.
Take Tori Amos's "Professional Widow," for instance - could it be about Courtney Love? The Foo Fighters' "Let It Die" might be about her, too. And is Radiohead's "Punch Up at a Wedding" really a response to a bad review? Either way, the lyrics are deliciously scathing.
Some artists, of course, choose to keep their double meanings eternally cryptic, but it's still always fascinating to see private issues played out in the public arena of art. These secretly insulting pop songs managed to hit their mark perfectly, all while maintaining a facade that's just innocent enough. Perhaps more celebrity fights should be settled with music.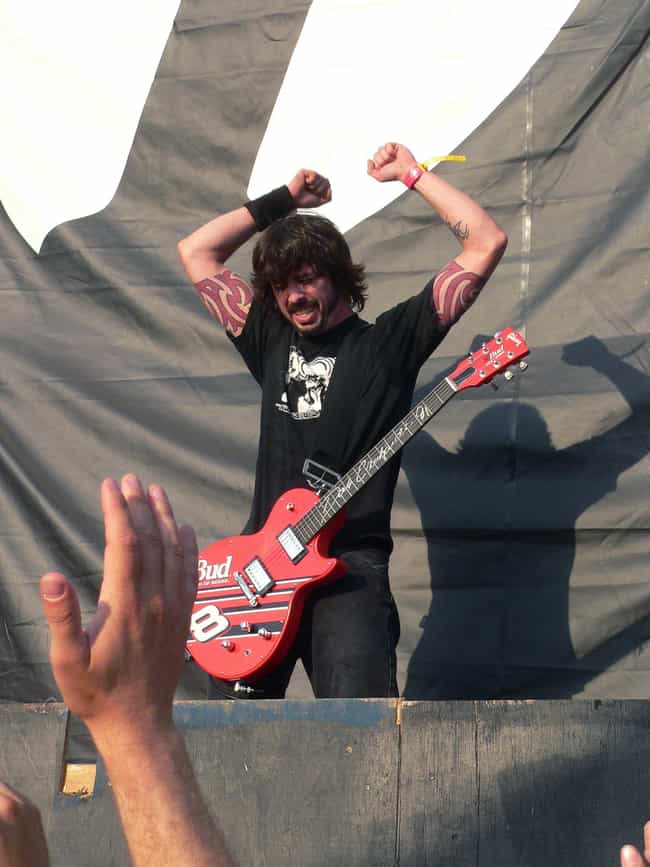 It's no secret that Dave Grohl and Courtney Love's animosity goes back a long way, or that several of the Foo Fighters' songs are rumored to contain unflattering references to her. In 2007, however, Grohl more or less admitted to reporters that the song was largely about Love.
Of the line "a simple man and his blushing bride/Intravenous, intertwined," Grohl said:
"[It's] a song that's written about feeling helpless to someone else's demise. I've seen people lose it all to drugs and heartbreak.... It's happened more than once in my life, but the one that's most noted is Kurt. And there are a lot of people that I've been angry with in my life, but the one that's most noted is Courtney. So it's pretty obvious to me that those correlations are gonna pop up every now and again."
Artist: Foo Fighters
Albums: Echoes, Silence, Patience & Grace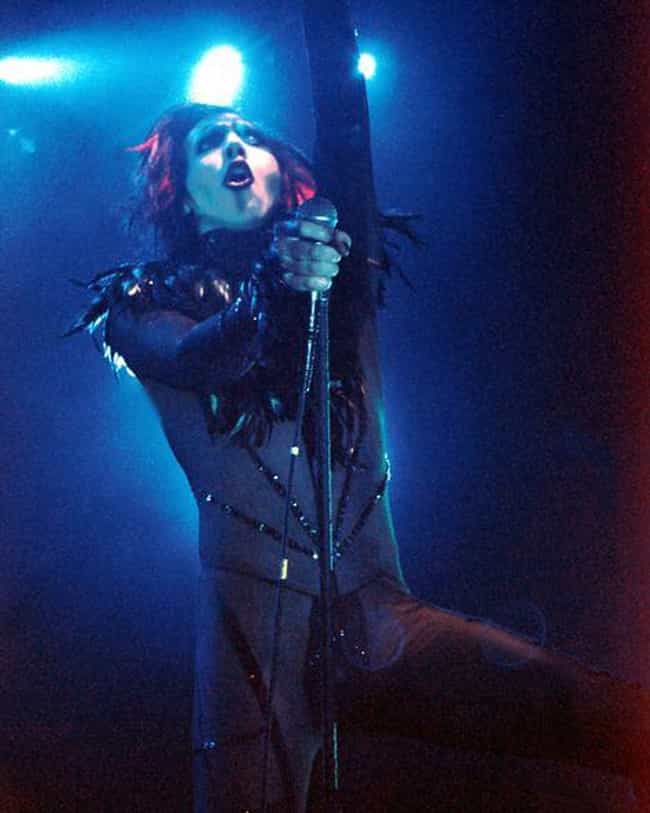 Trent Reznor's relationship with Marilyn Manson goes back a long way, and it's definitely had its ups and downs. So it's perhaps no surprise that most people believe that the song "Starf*ckers, Inc." (off the 1999 album The Fragile) is largely a none-too-veiled attack on Manson.
In an interview with Mojo, Reznor had this to say about his "former protegee":
"He is a malicious guy and will step on anybody's face to succeed and cross any line of decency. Seeing him now....he's become a dopey clown."
However, Reznor and Manson also collaborated on the song's music video. So, if the lyrics were in fact inspired by Manson, he didn't seem to mind it that much. This is the mark of a true professional.
Artist: Nine Inch Nails
Albums: The Fragile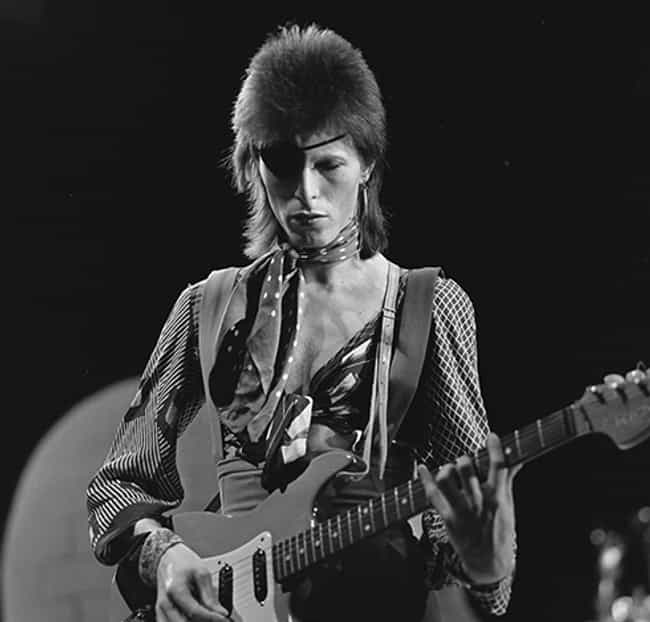 At almost seven minutes long, David Bowie's "Teenage Wildlife" is one of Scary Monsters (And Super Creeps)'s most extravagant tracks. But its flamboyance is also an exercise in full-fledged satire. As the A.V. Club puts it:
"When Bowie didn't like somebody, he let them know, though few people seem to have rubbed him the wrong way like Gary Numan did in the late 1970s. The new-wave pioneer owed a lot to Bowie's experiments with sound and public image, as did many of the synth poppers who were coming up at the time - but instead of a nod of approval from the Thin White Duke, what they inspired was the sprawling, poison-pen 'Teenage Wildlife'... The song's lyrics are cutting: 'Same old thing in brand new drag', taking aim at Numan and his peers' obsession with technology and repetition."
Artist: David Bowie
Albums: Scary Monsters (and Super Creeps)
Tori Amos's Professional Widow Might Be About Courtney Love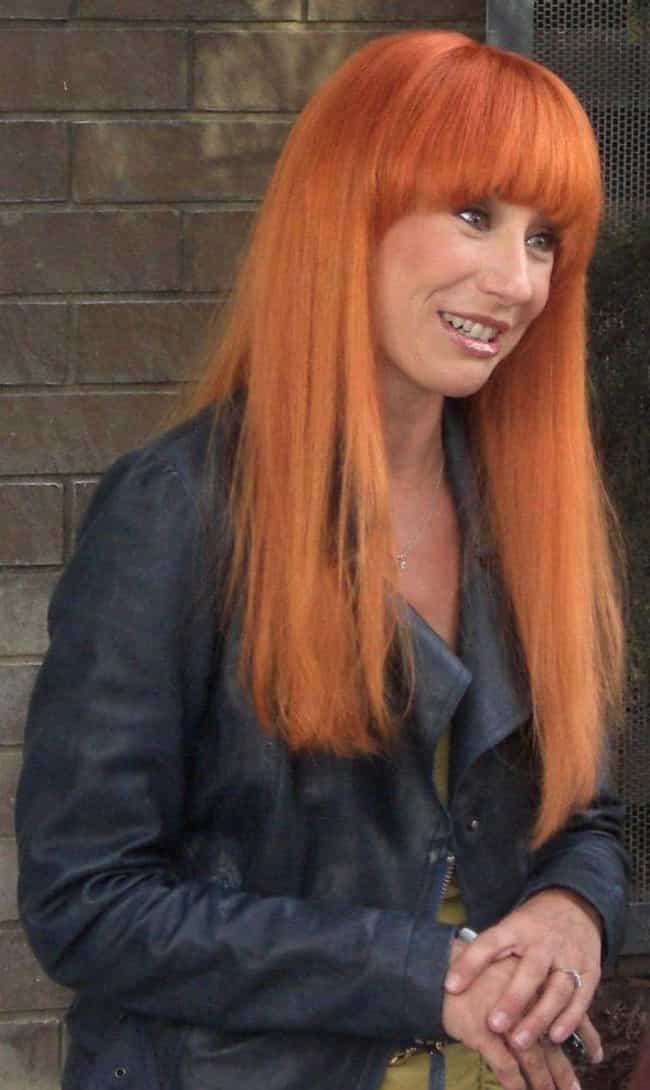 The hard-edged lyrics of this song certainly suggest that Tori Amos's "Professional Widow" (off the 1996 album Boys for Pele) might be about Courtney Love. Amos's reasons for taking issue with Love appear to be well established.
Amos and Kurt Cobain were friends. Nine Inch Nails' Trent Reznor has famously blamed Love for ruining him and Amos's friendship/possible romance.
Amos has neither confirmed nor denied Love's influence on the song. But she has strongly hinted that the tune was at least inspired by her, even if it did take on a poetic and open-ended life of its own after the fact (as works of art will).
Artist: Tori Amos
Albums: Boys for Pele