Weird History
Dark Photos Taken During Apartheid In South Africa

Updated October 12, 2017
8.5k views
20 items
Though it may feel like a distant memory, the apartheid policy of segregation in South Africa formally came to an end less than 30 years ago. The racist system began in 1948, its evil repercussions documented over the decades through pictures of apartheid in South Africa. It ended in 1991. Due to the widespread and strictly enforced segregation policies, day-to-day life under apartheid was brutal, bigoted, and often fraught with tension.
Photos of apartheid not only document the brutal and repressive methods of South African police, but they also highlight the revolutionary actions of activists and organizations such as the African National Congress. One member of the ANC, the legendary leader Nelson Mandela, channeled his own background and experiences with apartheid into his activism, which led to his release from prison after 27 years and eventual ascension to the presidency.
Photographs of South African apartheid document the sweeping changes that occurred in the country in less than 50 years, changes that, while certainly admirable and impressive, still need to be talked about today. These photos taken during apartheid remind the world not only that this injustice occurred but that it also happened not too long ago. When viewed amid discussions of institutionalized racism and police brutality in the United States, such photos also remind the world of how far it has come – and that it still has some distance to go.
A Sign For A 'Blacks Only' Restroom In Capetown - 1978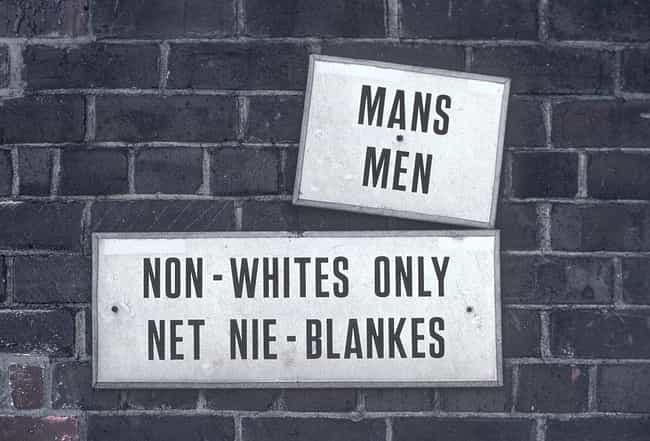 High School Students Protest Against Apartheid - 1986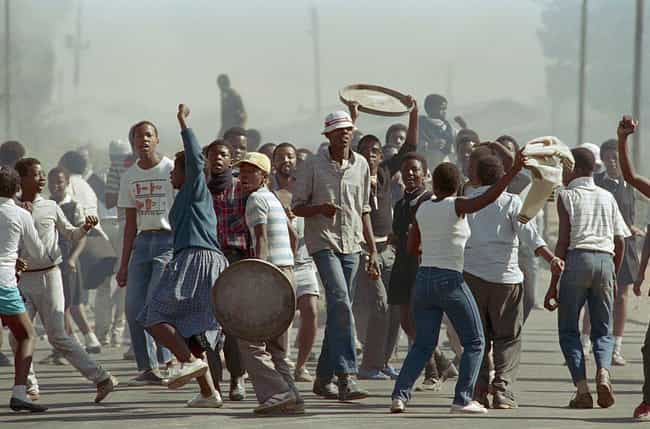 Hundreds Of Mandela Supporters Come Out Against Apartheid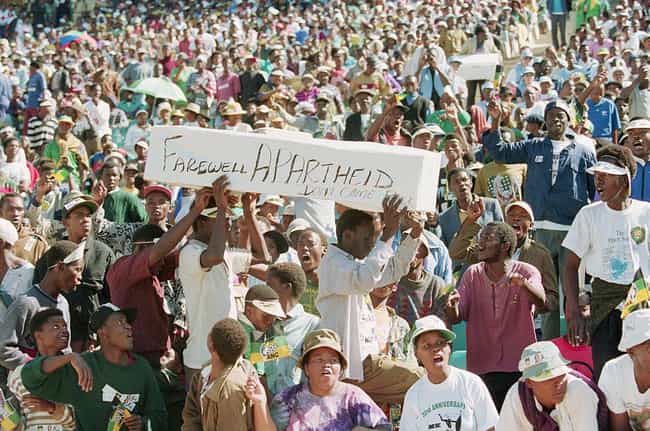 Nelson Mandela In A Motorcade After His Release From Prison - 1990