makeup Things You Never Realized About The Gigantic Plastic Surgery Industry In South Korea

South Korea's nickname of "plastic surgery capital of the world" is well deserved. There, citizens indulge in a nip, tuck, and prick of Botox or filler on the regular and for many it's as much a part of their day as is picking up dry cleaning or going grocery shopping.
In South Korea, plastic surgery is a booming business. The country is home to more than 2,000 surgeons, and medical tourism has significantly impacted the economy to the tune of $500 million annually with many clients coming from China, Japan, and Russia. Of course, this heightens the propensity for plastic surgery crimes, botched surgeries, and other risks associated with any invasive major procedure.
Haesoon Jung, the Korean-born editor of fashion and tech consultancy Styleintelligence, has a pretty plausible theory as to why plastic surgery has become so popular in South Korea, saying that the fast rate of national development in the 1970s and '80s probably contributed to people's realization that improvement and status was important. In the now eleventh biggest economy in the world, "something like plastic surgery could bring you a better future with good job prospects or a more attractive spouse."
While plastic surgery is popular in plenty of other countries — the US and Brazil, for example — it's nowhere near as commonplace to everyday life as it is in South Korea. If it was, would you indulge?
South Korea Is The Plastic Surgery Capital Of The World
Amazing sight each morning outside our Seoul hotel. Hundreds line up next door for their plastic surgery appointments. First come, first served. It's consumed the nation, government just banned all plastic surgery advertising at sporting events. @DevinScillian pic.twitter.com/oHfOI6ZxuY

— @Nightcam (@nightcam) December 1, 2017
In South Korea, the plastic surgery business is booming. In 2014 alone, South Korea recorded over 980,000 operations, which averages out to about 20 surgeries per 1,000 people. (In comparison the U.S. averages about 13 surgeries per 1,000 people.) Korea has retained the "most operations per capita" record since 2009
But why? It's all about the competitive nature of the South Korean people, according to Dr. Hang-Seok Choi, plastic surgeon, and director of the JK surgery center. With half of the country's population living in Seoul, residents can't help but compare themselves to everyone they see, and they believe plastic surgery helps not only with navigated the job market, but relationships, and ultimately, the road to happiness.
South Koreans Attribute Personality Changes To Plastic Surgery
A highly respected and commonly used word in Korea: woori, means "we", "us", or the concept of "we-ness". Koreans see themselves as a single-ethnicity group, so they have a strong sense of conformity. Plastic surgery has become a means of being apart of the woori group. pic.twitter.com/1TGaca49jb

— Jennifer (@plasticsurgary9) November 29, 2017
In January 2017, the Journal of Korean Beauty Society reported that that nine out of 10 women who changed their looks as a result of plastic surgery also experienced personality changes. The survey revealed that more than 90 percent of 402 women in their 20s who had plastic surgery over a one month period in 2014 were happier and more accepting of themselves.
Women Leaving South Korea Are Unable To Board Planes Because Of Their Plastic Surgery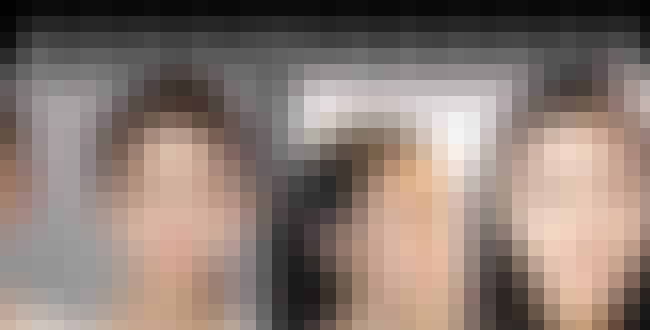 In October 2017, a trio of Chinese citizens traveled to South Korea for plastic surgery. When they attempted to fly home, they flashed their passports at customs and were quickly deemed unidentifiable in comparison to the photos they presented to airport staff. The bandaged women looking somewhat worse for wear were photographed by Chinese TV presenter Jian Huahua who was at the airport at the time. She posted the image to her Weibo social media account, and it soon went viral. Authorities detained the women for questioning, but there has not been word as to whether or not they made it home.

Sometimes Unrecognizable Can Be A Good Thing
Plastic surgery leaving someone looking completely different than they did before isn't necessarily a bad thing. Noppajit Monlin, 22, had a twisted jaw and bad skin when he appeared on Thai TV's Let Me In Thailand. He traveled to South Korea and with the help of jaw, forehead, eyelid surgery, salivary gland Botox injections, and an acne treatment that cleared his skin, he reappeared as an entirely different — but considerably happier — person. His mother wept when she first saw him post-surgery saying she missed his natural face, but for Noppajit the surgery was worth it. "I feel much better. Before, society didn't accept me, now I have more friends," he said.