VOTE
The Most Brutal Brawls on South Park

2k votes
346 voters
10.6k views
19 items
List Rules Vote up the most hardcore fights or beatings on South Park.
South Park is a hilarious and controversial show that pulls no punches, and neither do any of the characters. These South Park fights run the gamut from brutal to surreal to bizarre, but all of them are awesome. Fights on South Park have invited criticism for their brutality, and rightfully so because South Park skirmishes are generally bonkers.
There are a lot fights between two characters on South Park, or at least fights that center mostly around the damage two specific people do to each other. While some South Park beatings involve the entire town, country, world, and/or universe, it's no secret that it only takes two to tango, or have an all-out, balls-to-the-wall fight.
With nearly 20 seasons of knock-out ridiculousness on all kinds of levels, the town of South Park has seen some outrageous nonsense goes down. Here are some of the most extreme tussles from the show over the years.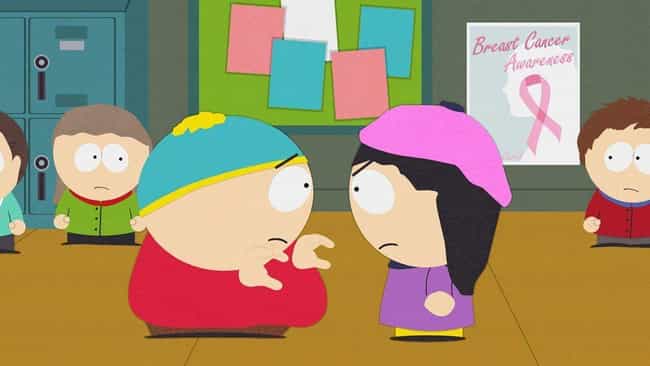 Episode: "Breast Cancer Show Ever" (Season 12, Episode 9)
The Brawl:
Nothing's better than seeing Cartman get a beat down. After he laughs his way through Wendy's breast cancer awareness presentation, she challenges him to a fight. Cartman spends the whole episode trying to weasel his way out of the fight, only for her to destroy him in the playground at the end of the episode.

Agree or disagree?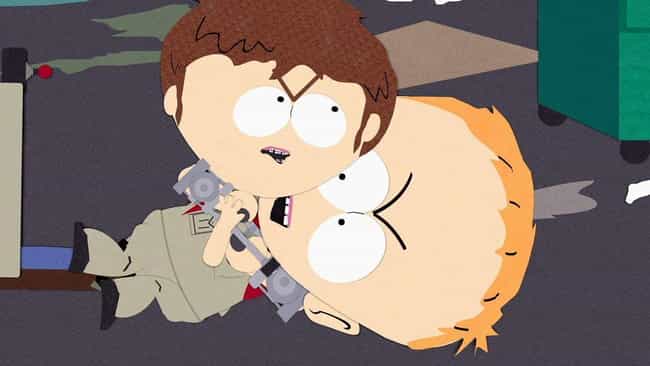 Episode: "Cripple Fight" (Season 5, Episode 2)
The Brawl: With episode titles like "Cripple Fight," it's no wonder South Park eventually added a character named PC Principal. On this episode, Jimmy and Timmy throw down in the South Park grocery store parking lot, because Timmy is jealous of Jimmy's popularity at scout camp. At first, Timmy asserts dominance with his motorized wheelchair, though Jimmy gets some great shots in with his double crutches, and evens the playing field. In the end, no one wins, and both end up with a lot of bruises.

Agree or disagree?
Cartman vs Dr. David Nelson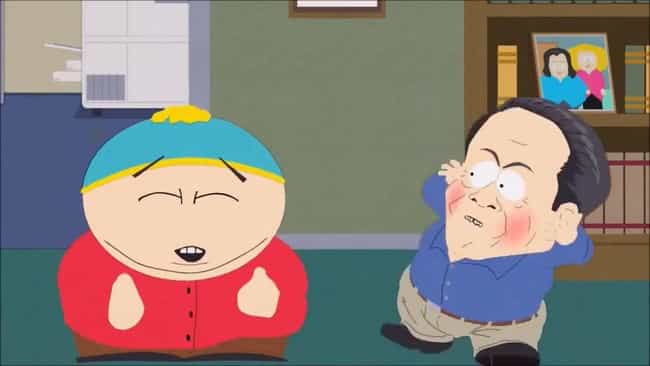 Episode: "With Apologies To Jesse Jackson " (Season 11, Episode 1)
The Brawl:
Shockingly, when a little person, Dr. David Nelson, comes to South Park Elementary to give an anti-bullying lecture, Cartman makes fun of him relentlessly. Finally, Nelson demands Cartman fight him. The two face off in a mud puddle. It's probably one of the only fist fights Cartman has ever won.

Agree or disagree?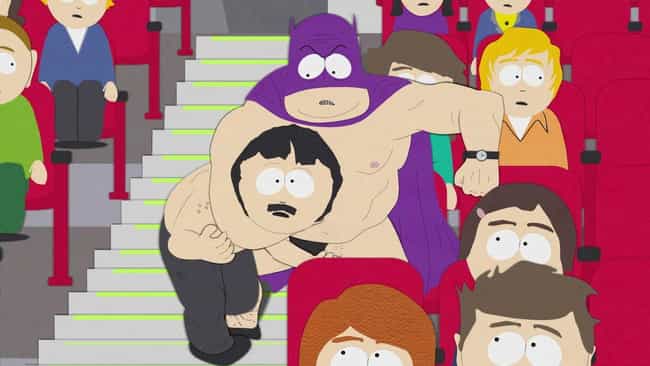 Episode: "The Losing Edge" (Season 9, Episode 5)
The Brawl:
In "The Losing Edge," the kids realize they need to get better at losing baseball games if they don't want their season to last all summer. Meanwhile, Stan's dad, Randy, takes being an obnoxious, drunk baseball dad to the next level. This lands him in a fight with another drunk, obnoxious baseball dad, who happens to be a tremendously fat guy dressed like Batman. At first, Bat Dad gains the upper hand, but in the end, Randy, bruised, bloody, and stripped to his underwear, knocks Bat Dad out.

Agree or disagree?