Entertainment
17 Fun Facts About the Voices of South Park

Few television shows in history have caused quite the level of controversy that South Park has. Thankfully, because it's a cartoon, the cast members on South Park have been able to escape much of the scrutiny surrounding the show. If you don't know what their faces look like, it's a lot harder to be angry with them! The two main South Park voice actors certainly get plenty of judgement from fans, the media, and haters, but that's because they're also the writers, creative directors, and producers of the show! Trey Parker and Matt Stone are the geniuses behind South Park, and we've got a ton of fun facts that we'll bet you didn't know about them - and the other voice actors on the show - listed below.
So who are the South Park voice actors? How many voice actors does it take to bring so many colorful characters to life? How much actual work do Trey Parker and Matt Stone do on the production side? Why did one of the key cast members leave the show? Well else do the voices of South Park do when they aren't working?
Vote up the best fun facts about
South Park
below, and be sure to let us know what you think in the comment section.
1
There Are Only Four Main Cast Members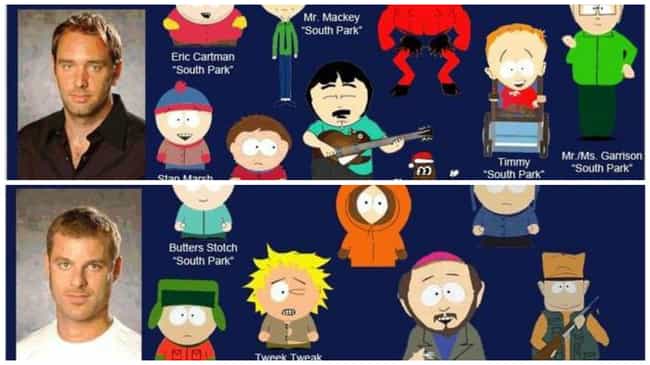 Despite the fact that this show has been on the air for nearly two decades, and despite it's seemingly endless list of characters, there are only four main voice actors on the show. All of your favorite characters - Stan, Satan, Kyle, Jesus, Sheila, Principal Victoria, and the rest of the gang - are all voiced by the same four people. Creators Trey Parker and Matt Stone make up virtually all of the main male cast, while Mona Marshall and April Stewart tackle all of the female voices on the show.
Source:
Wikipedia
2
Trey and Matt Voiced/Wrote/Animated a Movie Together Before South Park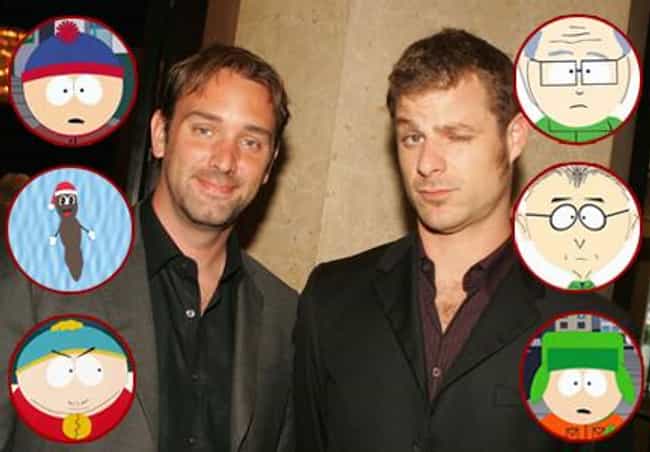 Trey Parker and Matt Stone met at undergrad at the University of Colorado at Boulder. The two became fast friends, and began creating various comedic projects together. While at Boulder, they made The Spirit of Christmas, also known as Jesus Vs. Frosty, back in 1992. The film featured an evil Frosty the Snowman battling the baby Jesus.
3
Matt Stone and Trey Parker Have Won Tons of Awards - for South Park, and Beyond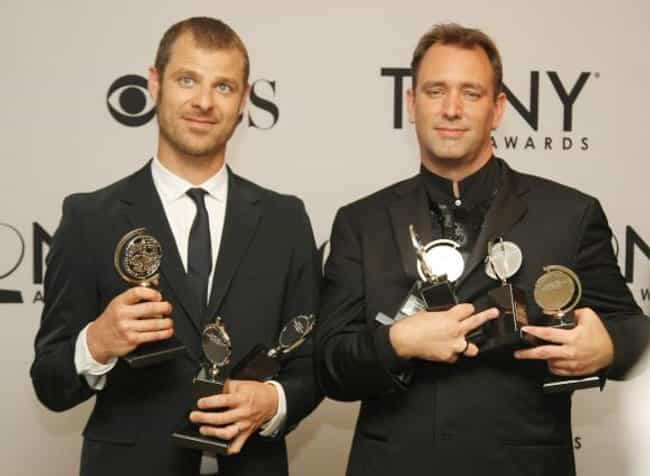 While working on South Park together, Matt Stone and Trey Parker were also creating The Book of Mormon - a musical parody about life as a Mormon on a missionary journey to spread the word of his religion. This play was nominated for 14 Tony awards, and ultimately won 9 of them. They've also won four Emmy's, and a Grammy, and were nominated for an Oscar for South Park.
Source: Biography
4
Many of the Celebs on South Park Are Actually Voicing Themselves
Whenever a celebrity is parodied on the show, Stone & Parker have two options. They can either do the impression themselves, or ask the actor/musician/athlete to come on the show and voice themselves. Many rock stars have loaned their own voices to the show, especially when promised that their character will be viewed in a positive light. Joe Strummer, Ozzy Osbourne, Ol' Dirty Bastard, Meat Loaf, Brad Paisley, DMX, and other musicians have all made cameos on South Park.
Source:
IMDB