Weird History
Yes, The Soviets Had Their Own Communist Mickey Mouse - And Now It's A Multimillion-Dollar Empire

Updated October 27, 2017
8.1k views
9 items
Although you may never have heard of Krtek, he's a legend in some parts of the world. Also known as "The Little Mole," Krtek (pronounced KURR-teck) could probably be considered the Czech Mickey Mouse and is an important cultural relic of the Soviet Bloc communist countries during the Cold War. Created by a Czech artist in 1954, Krtek's cuteness weirdly belies his communist origins, not unlike Disney's Mickey Mouse gas masks, but the fact that Krtek is still hugely popular may be a testament to the nostalgia of simpler times.
Communist countries in the 1950s - including the Soviet Union and the Eastern Bloc - banned Disney cartoons and other western influences, so communist animators created their own characters. But Krtek became one the most widely popular thanks to his innocence, kindness, and desire to help others, all traits that earned him the respect and love of worldwide audiences even after the Fall of Communism. Today, shops in the Czech Republic are filled with Krtek merchandise, and he continues to be one of the most beloved characters that many people in the United States never even knew existed.
back to page 1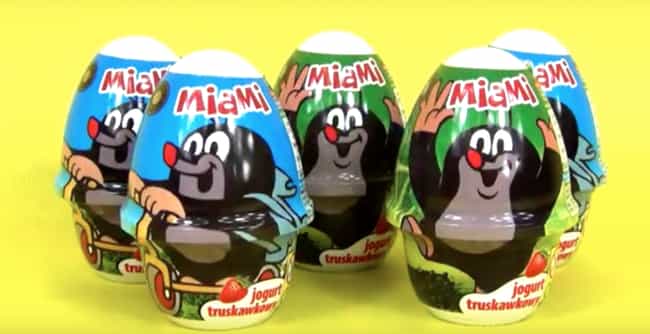 Krtek Has Sparked An Enormously Profitable Empire
Puzzles, pillowcases, and plenty of toys have been created with Krtek's image throughout the world. Books about the little mole have been translated into 20 languages and have sold more than five million copies worldwide. Books, plush toys, mugs and other toys can easily be found for sale on Amazon. Or, if you happen to be near the Czech Republic, Krtek merchandise can be found in many toy stores and other shops. There was talk in 2012 of Apple licensing toy products as well and at least one Krtek app exists in the Czech iTunes store. Krtek is also now available on DVD, as well as YouTube, so his adventures are able to be viewed over and over. Apparently, capitalism has been good to Krtek, and it's no surprise that his copyright is worth the legal battles not ensuing.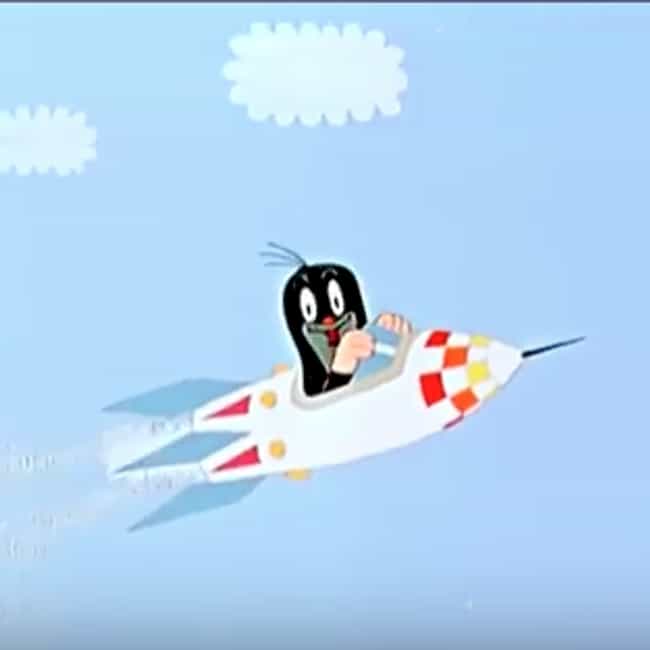 Krtek Traveled To Space In 2011, Thanks To An American Astronaut
In 2011, the US space shuttle Endeavour began its space mission and Krtek went along for the ride. American astronaut Andrew Feustel was a Krtek fan and brought a plush Krtek toy with him for good luck. Feustel had learned about the cartoon mole from his wife who had Czech ancestry. Because NASA has special requirements of what can be brought aboard space shuttles, Krtek creator Zdenek Miler had to specially modify the toy for the mission. Miler was thrilled Krtek would get to visit outer space and also sent the astronaut a book based on a Krtek television episode from 1956 in which the mole rode a rocket into space.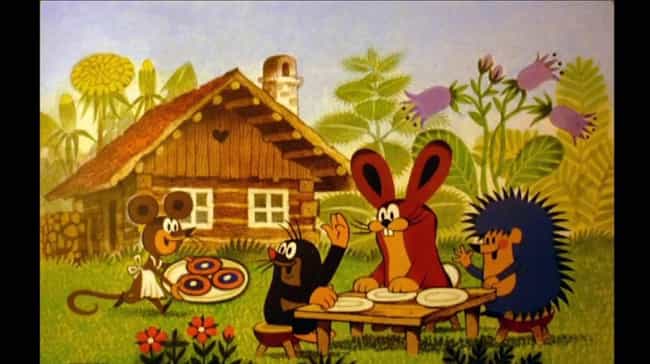 Although Walt Disney Cartoons Were Banned In Czechoslovakia, They May Have Had An Influence On Krtek
Zdenek Miler eventually created more than 63 episodes starring Krtek, who remains one of the few icons from communist era to endure in modern times. When planning Krtek's creation, Miler wanted a Disney appeal to the character but also wanted to distance his character from that brand. Though he chose the mole after personal circumstances gave him the idea, it worked well because Disney had not yet featured a mole as any of their main characters. At the time, Disney cartoons were banned in Czechoslovakia by the communist party which was against the western influence. Allegedly, if children could identify Mickey Mouse in pictures shown to them by the secret police, their parents were interrogated. Things have changed, however, and today Krtek plush toys can often be found alongside his Disney counterparts in toy stores.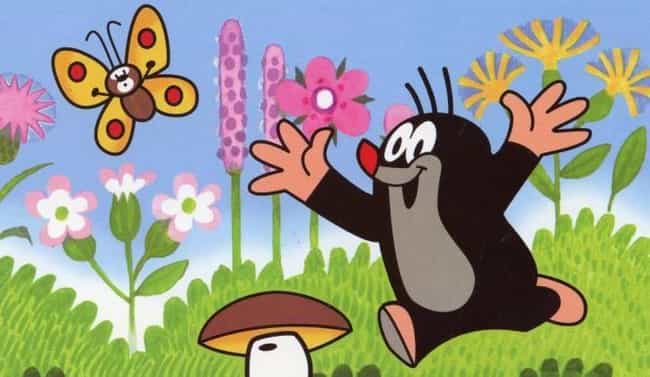 He Was The Mascot For The 2015 European Athletics Indoor Championships
The European Athletics Indoor Championships take place twice a year, each time in a different European city. It consists of track and field events and is attended by professional European athletes. In 2015, the competition was held in Prague and the organizers chose Krtek as their mascot. A costumed character posed with athletes, entertained the crowd, and kept everyone upbeat. Many of the athletes and audience had grown up with Krtek and were fans, more proof of how big his influence is in Europe.