Entertainment
The Best Wedding Objection Scenes in Film History

2.4k votes
356 voters
47.8k views
20 items
It's one of the most dominant wedding movie clichés of weddings: a couple is about to get married, the priest says "speak now or forever hold your peace," and, like clockwork, in bolts the bride or groom's true love (with amazing timing, by the way) to say "I object!" before they ride off into the sunset together. What are the best wedding objection scenes in film history? This list of famous wedding scenes has them all!
It's been done so many times at this point, that it's become expected. More modern films tend to spoof the "I object!" cliché, or turn it on its head somehow, making fun of the audience's expectations and throwing some special new twist into it. Over time, the reasons for the objections have become crazier and crazier (not just because of true love, but because of things like incest, kidnapping, and even impostors), but these scenes are memorable and often the highlight of many romantic comedies.
So, which objection scenes in wedding movies are the best of all time? Which had you cheering on the couple in the name of true love! Cast your votes below!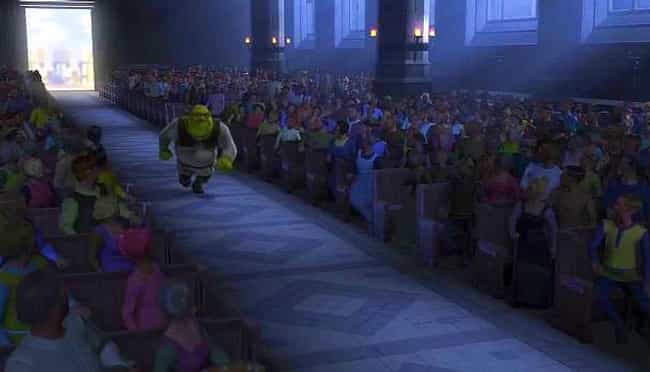 Fiona (Cameron Diaz) is about to tie the knot with the evil Lord Farquad (John Lithgow), when Shrek (Mike Myers) storms into the church before it goes down. This turns Fiona into an ogre which is great because now she and Shrek can live happily ever after. There's even a joke before they storm in which Donkey (Eddie Murphy) tells Shrek to wait for the priest to say "speak now or forever hold your peace," but upon realizing they missed that part, they barge in anyway.
Actors: Cameron Diaz, Eddie Murphy, Mike Myers, John Lithgow, Vincent Cassel, + more
Released: 2001
Directed by: Andrew Adamson, Vicky Jenson
Best objection scene?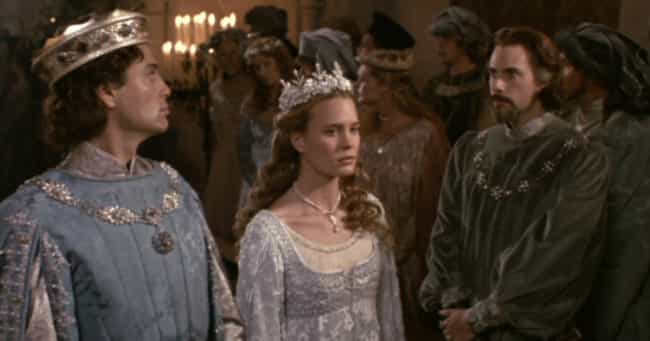 As Princess Buttercup (Robin Wright) and the evil Prince Humperdinck (Chris Sarandon) are about to unhappily begin their "mawwiage," the presumed-dead Westley (Cary Elwes) and his companions storm the castle to stop the union. Their attempts are thwarted, and the wedding is complete (though they never say their "I dos.") Buttercup decides to kill herself, but not before Westley stops her and they ride off into the sunset together.
Actors: Billy Crystal, Robin Wright, André the Giant, Fred Savage, Mark Knopfler, + more
Released: 1987
Directed by: Rob Reiner

Best objection scene?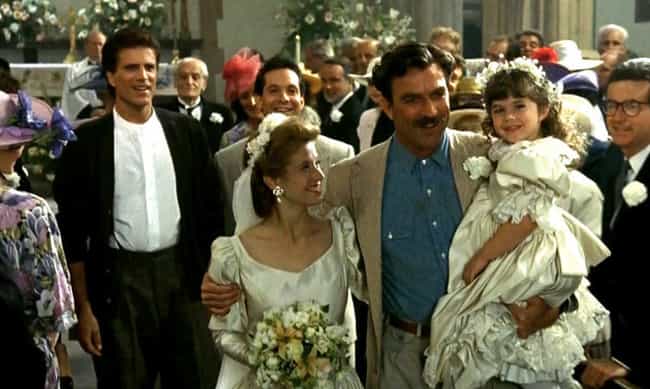 When the little lady's mother, Sylvia (Nancy Travis), is about to get married to a man who is planning on sending their girl to boarding school, Peter (Tom Selleck) rushes to the wedding to object. After many obstacles, he arrives and tells Sylvia about her evil fiancé's plan, but it's too late, since they are already married. That is, until the vicar reveals himself to actually be their friend Jack (Ted Danson) which means the marriage is null and void! HUZZAH!
Actors: Tom Selleck, Ted Danson, Steve Guttenberg, Nancy Travis, Fiona Shaw, + more
Released: 1990
Directed by: Emile Ardolino

Best objection scene?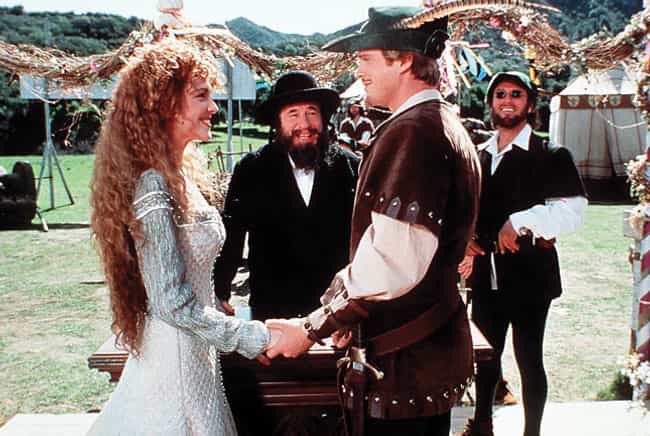 This film's got two wedding interruptions! The first comes when Robin (Cary Elwes) is hanging by a noose as Marian (Amy Yasbeck) is about to wed the evil Sheriff of Rottingham (Roger Rees). But Achoo (Dave Chappelle) shoots an arrow through the noose, thus changing Marian's "I do" to an "I don't." Then, when Robin and Marian are about to wed, King John (Richard Lewis) objects because, as king, he says he gets to kiss her first.
Actors: Patrick Stewart, Mel Brooks, Dave Chappelle, Isaac Hayes, Amy Yasbeck, + more
Released: 1993
Directed by: Mel Brooks

Best objection scene?