Interesting
Things That Happen When a Former Meth Lab Is Rehabilitated

Let's face it: the housing market is a major bummer. Young people can barely pay their rent; how are they supposed to save enough money for a down payment on a house? Some people advise taking on a fixer-upper. But what about the ultimate fixer-upper, a place most people would never even consider living in? That's right, a former meth lab. What does it take to clean up a meth lab and make it livable again? Quite simply, a lot of work. These are the steps you'd follow if you found yourself in the unlikely situation of owning a former meth lab.
The volatile chemicals from the former lab can cause explosions, fires, and major health problems and must be disposed of properly. This disposal process is a lot of work, and in the end, it doesn't necessarily mean the house is livable afterwards. But not to worry. This list will take you through all the fun details of cleaning up a former meth lab.
Hire Someone Experienced in the Removal of Hazardous Waste or Be Adventurous and DIY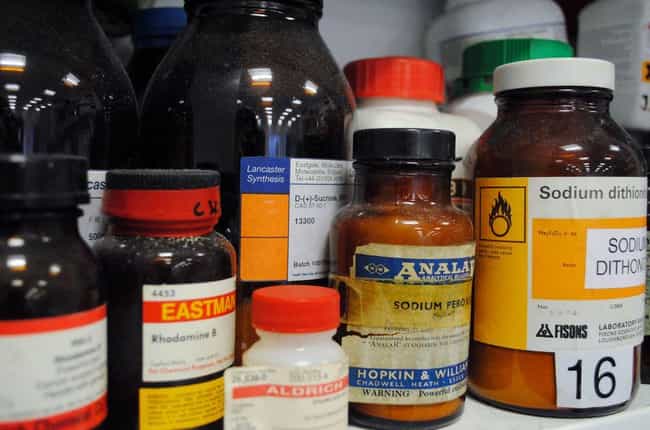 First thing's first: you need to air your newly acquired meth lab out. Before remediation (cleanup) can begin, the building must be ventilated and evaluated in order for a cleanup plan to be made. Since all your doors and windows are going to be open, you're probably going to want to find some way to secure your property, like erecting a large fence around it. Alternatively, you could just say f*ck it, leave it unsecured, and see what happens. It's already a meth lab, what else could someone possibly do to it?
Now you've got a big choice to make: hire a professional to remove the hazardous chemicals or DIY. This is a tough decision for many new homeowners. Hiring a professional to do your renovations will make things a lot easier, but doing it yourself will save you money. If you choose to DIY, you're probably going to want to take the 40-hour HAZWOPER course, which will train you in the removal of hazardous waste. At a cost of only $245 and the possibility of exposing yourself to chemicals that materials that could potentially poison you, it's a steal.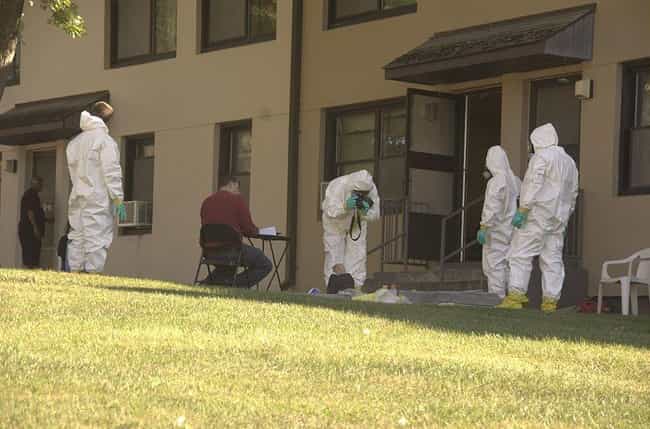 Okay, so you've done your 40-hour HAZWOPER training and you're ready to dive into the cleanup process. You (and your friends that you've roped into this with the promise of pizza and beer) are going to need to wear protective gear such as goggles and boots and use the buddy system when making initial entry into the site. You should remain aware of possible hypodermic needles in the area, use respirators when necessary, and not eat, drink, or smoke in the site during the process. (Although, why would you want to eat there?)
Clear Out All That Old Junk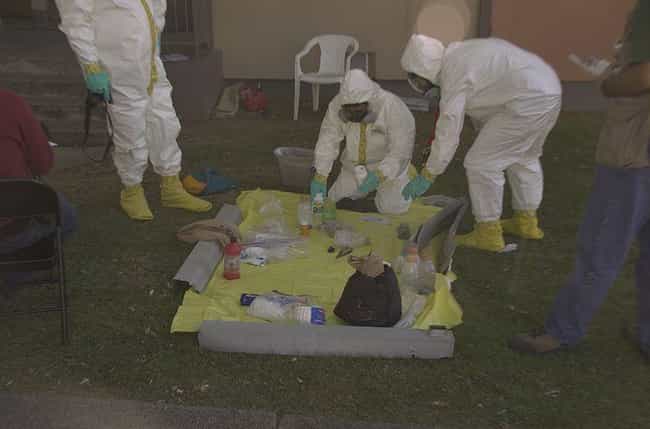 Meth labs are, obviously, full of dangerous chemicals that you don't necessarily want in a landfill. Well, maybe you don't give a sh*t about landfills, but the state sure does! Protocol varies from state to state, but in many places, "all contaminated materials [should] be wrapped and sealed before they are removed from the site to avoid spreading the contamination to unaffected areas." The real bummer is contaminated items can't be used again, which means you probably won't be able to salvage that coffee table, no matter how strong your Flea Market Flip skills are.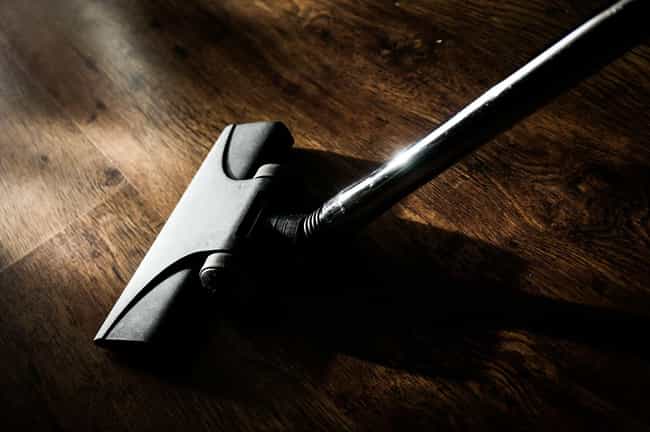 After all the contaminated items are disposed of, you need to rip out all the carpets and other plush surfaces and clean the whole house with a vacuum using a High-Efficiency Particulate Air (HEPA) filter. This cleans up any remaining hard to reach particles and cobwebs on hard surfaces such as floors and walls. So if you're thinking about getting a HEPA filter for allergies, feel confident in the fact that it's powerful enough to clean up meth labs too.