Music
Behind-The-Scenes Drama That Led To The Spice Girls' Breakup

Updated November 16, 2018
36.9k views
10 items
Did anyone really think the Spice Girls' breakup was a mutual parting of the ways, with sugar and everything nice behind the scenes? While it may not have been a knock-down, drag-out '90s version of a Krystle and Alexis fight, the Spice Girls' split was a long time coming. And as in all big (and juicy) fights, a number of factors contributed to the group's demise. Initially, the Girls released statements about wanting to focus on "solo projects," but over time, they've each revealed interesting tidbits of information that suggest cracks were forming well before Geri Halliwell's epic exit.
Comprising Victoria Adams, Melanie Brown, Emma Bunton, Melanie Chisholm, and Geri Halliwell, the Spice Girls formed in 1994 as an all-girl answer to popular British boy bands of the time, like Take That and Boyzone. Preaching a fun, infectious message of girl power, the group had nine No. 1 hits in the UK and sold 85 million records worldwide, which makes them the top-selling girl group in history. They even starred in a delightfully awful movie, Spice World, in which they play fictionalized versions of themselves; the film earned $56 million worldwide at the box office.
Yet with every rise, there comes a fall. Let's take a deep dive into the rifts, squabbles, and disagreements that led to the Spice Girls' breakup.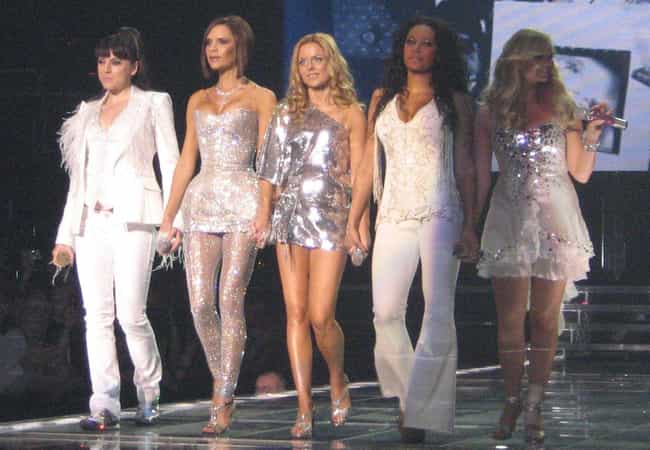 It Was Often Geri Halliwell Versus The Rest Of The Spice Girls
In May 1998, Geri "Ginger Spice" Halliwell sent the planet spiraling off its axis when she announced she was leaving the Spice Girls. Her public statement included the usual "I-wish-them-all-the-best" sentiments, but she also said, "This is because of differences between us."
Those differences were apparently something she had been feeling for a long time - so much so that there was often an atmosphere of Ginger versus the rest of the Girls. She claimed to feel "disillusioned and exhausted" as part of the group. She has never addressed the exact nature of those differences in public, but one thing was evident in the months leading up to Halliwell's exodus: She was noticeably pulling away from her musical sisters.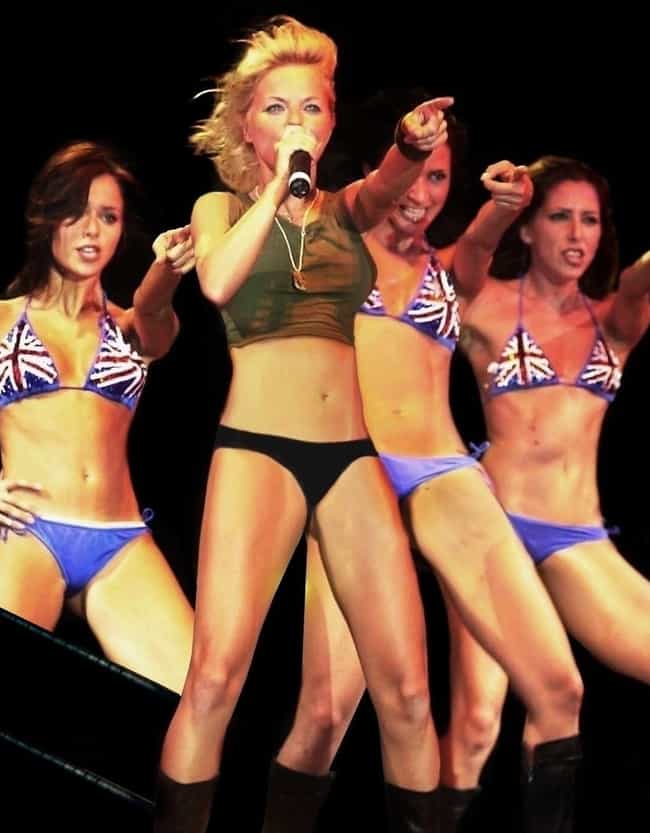 Halliwell Started Shedding The Ginger Spice Persona Months Earlier
In March 1998, Geri Halliwell told the other Girls of her plans to leave. She assured them she would stay until their current world tour was over in September. But from March to May, Halliwell was already shedding her Ginger Spice persona. Her trademark cinnamon hair became a few shades lighter and lost its blond streaks, her costumes weren't quite so flashy, and she didn't wear as much makeup.
The other Girls took notice, and the gulf Halliwell felt between them only grew more pronounced - all of which led to her early departure in May, as opposed to her original exit date of September.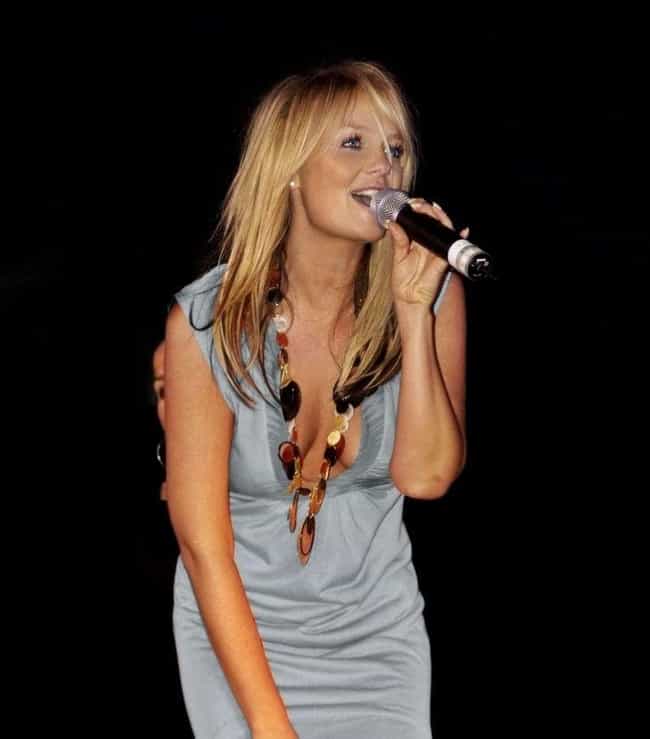 A countless number of groups - from the Beatles and the Supremes to Fleetwood Mac and One Direction - have broken up with certain members moving on to pursue solo careers. After Halliwell left the Spice Girls, some of the oomph had clearly gone out of the group, and their next album, Forever, was less successful than their first two.
In December 2000, the month after Forever was released, the group's promotional campaign for the album abruptly stopped, and they announced an indefinite hiatus. Meanwhile, each Girl quickly declared their plan to launch a solo career.
Mel C Was Bullied By The Other Girls
According to Melanie "Sporty Spice" Chisholm, the singer was bullied by at least one other member of the group, but she has refused to name names. In 2016, Mel C discussed her painful experiences with Attitude:
It's been addressed, they were aware of what they'd done. They apologized... Now I'm older, I'm a lot more confident and I will not be sh*t upon. But when I was younger I let people sh*t on me. What's done is done, but I'd have liked to have been a bit stronger. When we were kids, we were so hard on each other, and so determined to succeed that if anybody fell out of line they were quickly brought back in. That was quite a lot of pressure to live under.
Melanie C's song "Version of Me" addresses her experiences as a victim of bullying.