Music
Wild Stories About The Spice Girls That Prove They Are The Definition Of Girl Power

Updated October 15, 2018
183k views
14 items
It feels like every couple years the Spice Girls are rumored to be embarking on a reunion tour, much to the excitement of their worldwide fan base. The girl group that took over the '90s pop scene remains hugely popular, but there may still be some things you didn't know about the Spice Girls.
By 1996, Baby, Ginger, Posh, Scary, and Sporty Spice conquered England and then went on to conquer the world. Their debut single "Wannabe" was a huge success that still holds up over a decade later, not only because of its pop beat and catchy lyrics, but also because fans are likely still trying to figure out what the heck "zig-a-zig-ah" even means. More hits followed and the girls reached undeniable stardom. They released their very own (insane) movie, Spice World, and rubbed shoulders with powerful world leaders, all while maintaining their signature cheeky attitude. Wild stories about the Spice Girls include their bold questions of royalty ("Do you have a Prince Albert?") and unconventional ways of celebrating (let's hope Posh got her knickers back).
The girls got through it all with a lot of fun, sass, and girl power, which certainly shaped some of the crazy Spice Girls stories found below.
Baby Spice Asked Prince Charles If He Had A Prince Albert
The Spice Girls were so big by 1997 that they were invited to perform at the Prince's Trust charity event where Prince Charles was in attendance. The following year, the girls ran into him again at his 50th birthday party, and this time the conversation got a bit interesting.
According to comedian Stephen Fry, during a greeting after the group's performance, Baby Spice asked Prince Charles if had a Prince Albert. Clearly not understanding the question, the Prince said, "I'm his great-great-grandson, yes." After Fry explained to the confused Prince that a Prince Albert is a piece of "intimate jewelry," the Prince reportedly said he "had to have a lie down."
That inquiry from Baby Spice sure showed she had girl power and, well… balls.
They Swiped Toilet Paper From Nelson Mandela's House
From the beginning of their career, the Spice Girls got the opportunity to hang out with some powerful, important people... and yet never seemed intimidated. They even got to meet South African leader Nelson Mandela at his home, and the girls weren't afraid of nabbing some souvenirs. During the visit, Ginger, Baby, and Scary Spice took some toilet paper and pebbles from a plant in the Mandela bathroom.
"I told Nelson what I'd done and he just laughed," Scary Spice said.
They Celebrated Their Record Contract By Removing Posh Spice's Knickers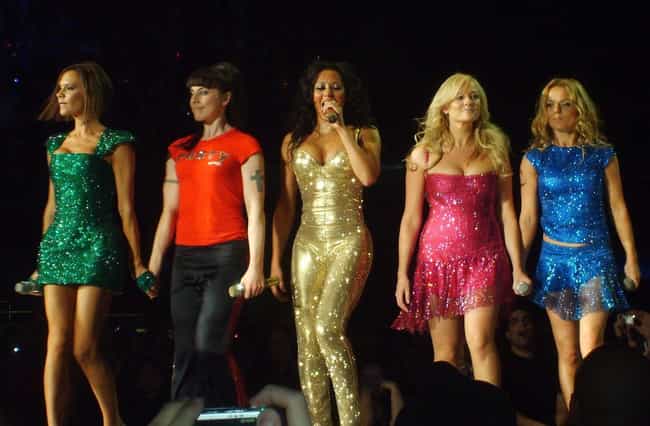 Getting signed to a record label is a huge deal for a recording artist new to the music scene and is without question a reason to celebrate. A normal celebration might include a small party for friends with a champagne toast, or maybe a commemorative photo shoot. The Spice Girls don't do many things normally, though.
In her memoir Learning to Fly, Victoria Beckham (Posh Spice) reveals what happened when the girls got the exciting news: "I was so drunk I fell over and the other girls ripped my knickers off and threw them out of the window," she said. "I have a vague memory of hanging out of the window and shouting to the world, 'We've just signed with Virgin!'"
Ginger Spice (Allegedly) Pinched Prince Charles's Bottom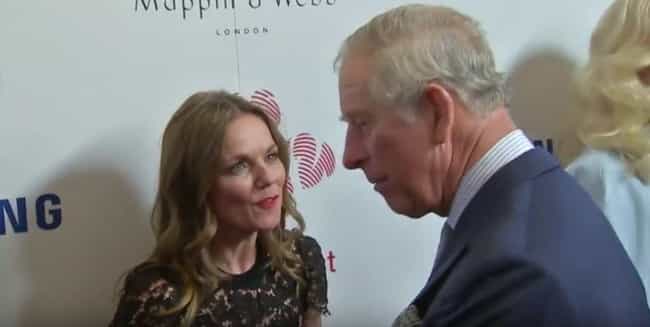 When Prince Charles attended the premiere of the group's movie Spice World in December 1997, the Spice Girls again caused a stir with their interactions with the royal. Ginger and Scary Spice kissed the Prince on the cheek, breaking strict royal family rules. Even more shocking, though, was when Ginger Spice allegedly pinched Charles on the bum.
In 2016, however, she set the record straight: "I didn't pinch Prince Charles's bum, as was reported. I patted it." She explained, "Patting him on the bottom was against royal protocol, but we're all human. It was the premiere of our film, Spice World, in the late '90s. There was a lot of nervous energy – young women, happy antics."
Prince Charles should learn stay away from these fearless girls if he wants to stay out of trouble.