watchworthy
presents
14+ Amazing Spin-Off TV Series That Almost Happened

Updated June 14, 2019
6.6k votes
1.3k voters
61.4k views
15 items
List Rules Vote up the shows you wish you could see.
Do you ever stop to think about TV spin-offs you wish you could see? Don't be surprised if some of the ideas you've come up with have already been considered by the almighty TV overlords. It's possible they just didn't have enough momentum to make it on the air. Instead, they were cursed to enter the best unproduced spin-off shows hall of fame.
When a television series becomes successful, talks of spin-offs are a given. Either the creators are keen on expanding the show's universe, or the network pushes for a spin-off to capitalize on popularity. Some spin-off series, like Frasier and NCIS, are fantastic. Others, like Joey, fail miserably. But due to the competitive nature of the TV landscape, not all spin-offs make it to the small screen, regardless of how exciting they may sound on paper. Hence, we're left with a lot of amazing spin-off series that almost happened.
Data-driven recommendations based on voting from over 40 million monthly visits to Ranker.
Try the free app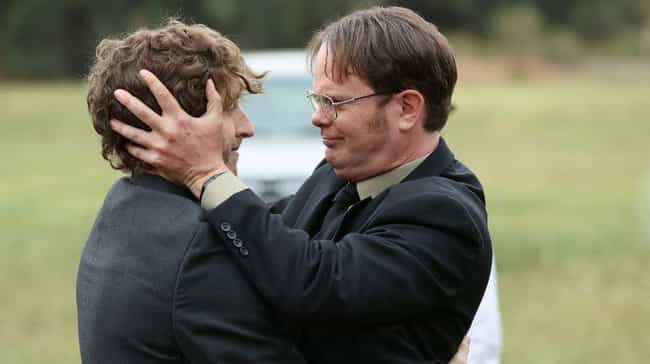 In Season 9, The Office aired "The Farm," an episode centered on Dwight and his kooky family. "The Farm" was actually a backdoor pilot for a potential spin-off, that would have centered on the lovable sociopath. Majandra Delfino was slated to play Dwight's sister, while Thomas Middleditch signed on to play his brother.
The backdoor pilot follows Dwight as he heads home from the funeral for his Aunt Shirley. Here, we find out she left the beet farm to Dwight and his siblings, as long as they all move home to help run it.
However, NBC passed on the spin-off before the episode even aired. Rainn Wilson himself broke the news: "Farm Update: NBC has passed on moving forward with The Farm TV show. Had a blast making the pilot - onwards & upwards!" We appreciate his optimism, but we would have been keen to follow Dwight beyond The Office, despite the backdoor pilot being met with predominantly negative reviews.
Where to watch
Given the huge success of How I Met Your Mother, a spin-off seemed inevitable. So, the news CBS was considering a female-centric version of the show caught no one by surprise. Interestingly enough, the show wouldn't have featured any HIMYM characters. Instead, it was supposed to follow a new group of New York friends. Even more exciting, the show would have starred the incredible actor/director, Greta Gerwig of Lady Bird fame. Fun fact: you can read the pilot script if you're curious.
Yet, in a surprising move, CBS decided not to go through with the spin-off series. The network was unhappy with "elements of the pilot," and the creators were unwilling to re-shoot. Gerwig later revealed in an interview the test audience didn't like How I Met Your Dad at all.
Whatever the case, a new HIMYM spin-off is in the works, so fans might eventually get the chance to see a new version of the beloved show.
Where to watch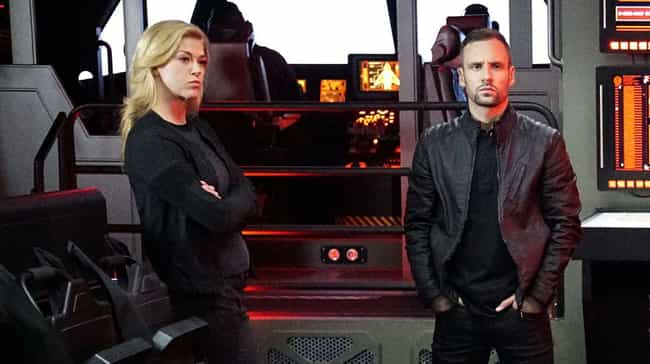 An Agents of S.H.I.E.L.D. spin-off, Marvel's Most Wanted was supposed to follow Bobbi Morse and Lance Hunter, who go off the grid after being framed for murder.
"Most Wanted, ultimately at the end of the day, did not feel as strong as some of the other pilots that we shot. We talked about it with Marvel and we all came to an agreement that we want to figure out what the next show is that we do together, is something that we all feel is as creatively strong as it can be," an ABC representative said.
It would have been fun to see the dysfunctional superhero couple on the run.
Where to watch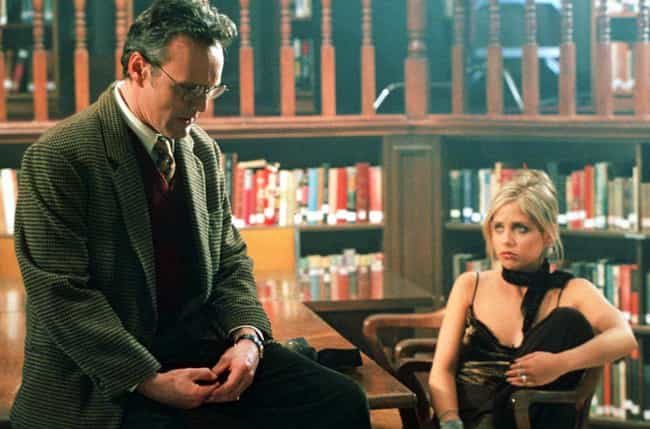 Buffy the Vampire Slayer had a successful spin-off with Angel, but ideas for other potential series were also considered - including a Faith spin-off, a Buffy animated series, and a Spike movie. Ripper would have focused on Giles, played by Anthony Stewart Head, and followed his youthful adventures in England.
In 2008, Head said the plans for the spin-off are vague and that everyone is very busy:
There's been vague talk for some time - it was a series and then a one-off film called Ripper. Creator Joss Whedon is busy with another project, I'm tied up too, so at the moment I'd just say that it's still out there.
Since then, there's been mostly silence. Whedon did create a Giles spin-off, but in comic book form. We'll take what we can get.
Where to watch