Bands/Musicians

The Best Spiritual Bands/Artists

70 votes
46 voters
16.9k views
15 items
Spiritual artists list, with photos, ranked best to worst by votes. List of good spiritual bands includes a filter so you can sort by the groups's label and what albums they've put out. This list of the top spiritual bands in the world includes all musicians who have released recordings that have gotten distribution, and is an up-to-date list. Spiritual groups and artists are shown below along with any additional genres in which their music belongs. If available, you can also see information about where all spiritual bands on this list got started. These are truly the greatest spiritual bands of all time, since the most famous spiritual artists ever are listed, and the order is decided by actual fans of the best spiritual music.
You can click on the spiritual band names to see more information about that particular notable spiritual group. If they're near the top of the best spiritual artist list, though, then they should have at least some information available. All the top spiritual bands named on the list also have discographies on their pages if you click on the spiritual band names themselves.
These artists, like Paul Robeson and Big Bill Broonzy include images when available. Upvote your favorite artists on this list ot see them rank the highest. That way people will know they're the best. Be sure to thums up artists like Odetta or mewithoutYou if you like them.
All important, significant and iconic names in spiritual music history deserve your votes, so make sure to choose wisely. You can only vote once on this list.
The list includes all new spiritual bands, and if there are any missing on the list, you can always add them yourself. Just make sure they aren't already on the list and check your spelling, because this is already an accurate compilation of the best examples of spiritual, as well as a good place to start if you're asking yourself, or friends, exactly how to get into spiritual music. Especially since the bands at the top of the list will at the very least be the best choices if you're looking for a list of good spiritual bands with which to start out. No point in listening to them if they aren't actually good or even half-way decent spiritual bands.
This list answers the questions "who are the best spiritual bands of all time?" and "who is the greatest spiritual musician ever?"
If you know enough about the genre, please vote based on the quality of the band's music instead of just voting for the most popular spiritual bands that you might've heard of, but not really listened to closely enough to cast an informed vote.
Share the list with your friends to see how their opinions stack up against yours. (15 items)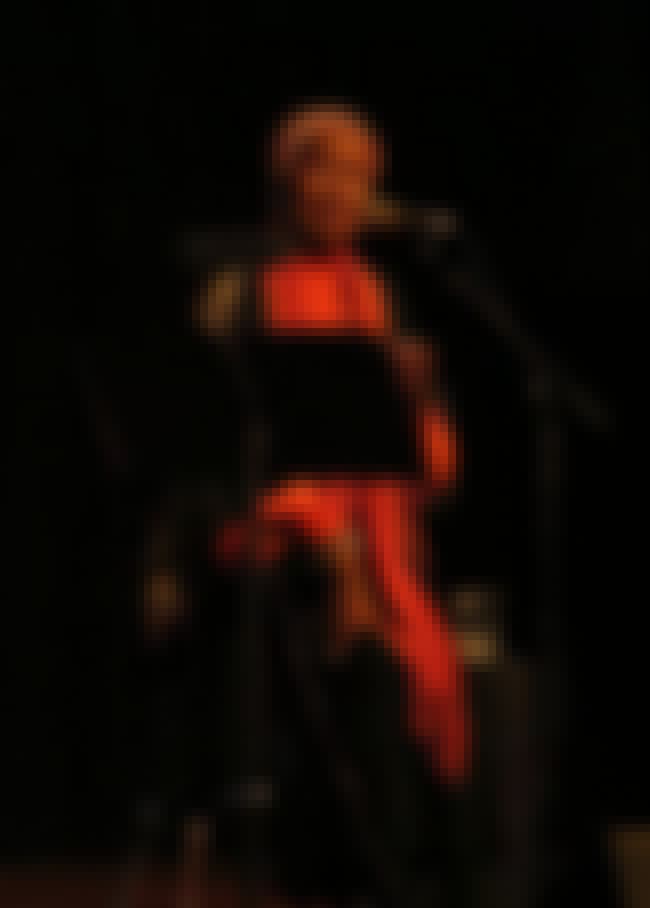 Odetta Holmes, known as Odetta, was an American singer, actress, guitarist, songwriter, and a civil and human rights activist, often referred to as "The Voice of the Civil Rights Movement". Her musical repertoire consisted largely of American folk music, blues, jazz, and spirituals. An important figure in the American folk music revival of the 1950s and 1960s, she was influential to many of the key figures of the folk-revival of that time, including Bob Dylan, Joan Baez, Mavis Staples, and Janis Joplin. Time included her song "Take This Hammer" on its list of the All-Time 100 Songs, stating that "Rosa Parks was her No. 1 fan, and Martin Luther King Jr. called her the queen of American folk ...more on Wikipedia
Genres (Music): Folk music, Spiritual, Jazz blues, Jazz, Blues, + more
Albums: Christmas Spirituals, Gonna Let It Shine, Odetta, Ballad for Americans and Other American Ballads, Blues Everywhere I Go, + more
Nationality: United States of America
Labels: Vanguard Records, Original Jazz Classics, Fantasy Records, RCA Records

Agree or disagree?
see more on Odetta
The Jubalaires were an American gospel group active during the 1940s and 1950s. The group initially went by the name, The Royal Harmony Singers, as far back as 1936 and under that name reached #10 on the R&B charts on November 14, 1942, with "Praise the Lord and Pass the Ammunition", a song adapted from the speech of a naval chaplain in response to the attack on Pearl Harbor the previous year. In 1946, the Jubalaires secured a spot on Arthur Godfrey's CBS radio show. Willie Johnson left the Golden Gate Quartet to take the lead of the group in 1948, and in 1950 the band appeared in the musical comedy film, Duchess of Idaho. Much of the Jubalaires' music was initially issued by Queen Records, ...more on Wikipedia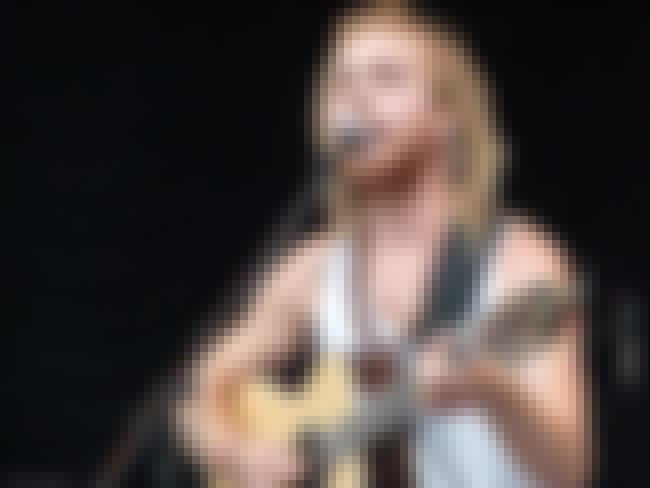 Trevor Hall is an American singer, songwriter and guitarist. His music is a mix of reggae, acoustic rock and Sanskrit chanting . ...more on Wikipedia
Genres (Music): Rock music, Reggae, Acoustic music, Alternative rock
Albums: Trevor Hall, Everything Everytime Everywhere, Trevor Hall Live, Lace Up Your Shoes, The Rascals Have Returned, + more
Nationality: United States of America
Labels: Geffen Records, Vanguard Records
Career Began: South Carolina, United States of America
Agree or disagree?
see more on Trevor Hall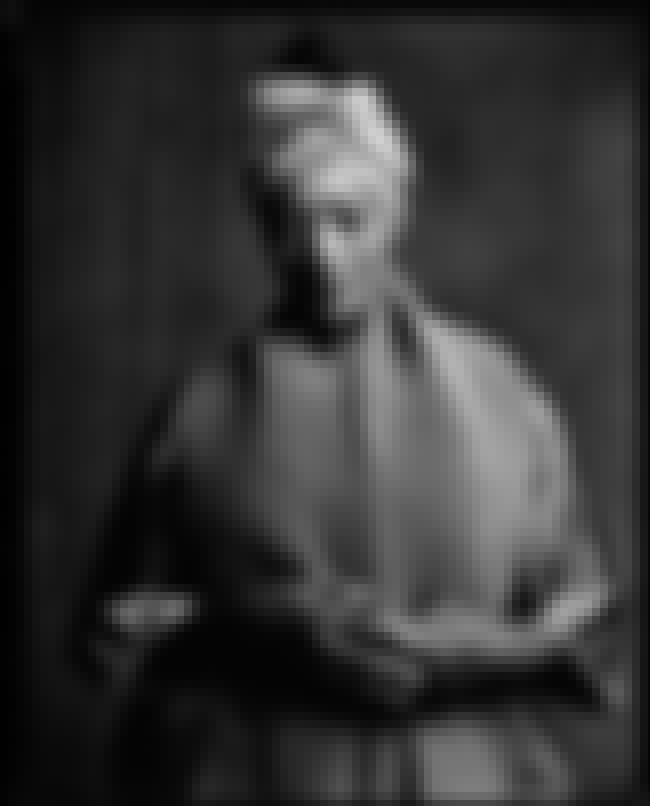 Jessye Mae Norman is an American Grammy award-winning opera singer and recitalist. A dramatic soprano, Norman is associated in particular with the Wagnerian repertoire, and with the roles of Sieglinde, Ariadne, Alceste, and Leonore. Norman has been inducted into the Georgia Music Hall of Fame and is a Spingarn Medalist. Apart from receiving several honorary doctorates and other awards, she has also received the Grammy Lifetime Achievement Award, the National Medal of Arts, and is a member of the British Royal Academy of Music. ...more on Wikipedia
Genres (Music): Opera, Spiritual, Classical music, Gospel music
Albums: With a Song in My Heart, Symphonie No. 9 / Symphonie No. 6 "Pastorale", Bluebeard's Castle, Amazing Grace, In the Spirit, + more
Nationality: United States of America
Labels: Decca Records, Deutsche Grammophon, Philips Records, EMI Records
Career Began: Augusta, Georgia, United States of America
Also Ranked
#11 on The Greatest Living Opera Singers
#12 on The Greatest Opera Singers of All Time
#13 on The Greatest Sopranos of All Time
#10 on The Greatest Female Opera Singers of All Time

Agree or disagree?
see more on Jessye Norman