Culture
32 Zen Cats Who Could Be Spiritual Gurus

1.5k votes
409 voters
20.9k views
32 items
Chances are, anyone who has ever had the pleasure of sharing their home with a cat won't have a hard time understanding why some Eastern cultures consider the furry little creatures masters of meditation, non-attachment, and all things Zen. In fact, some Buddhists believe that once the soul of a person has reached the highest level of enlightenment possible on earth, they return to the Earth one last time in the form of a cat before moving on to Nirvana. Some even believe that the furry little souls of cats can speak to Buddha on behalf of their owners, even though the zen cats of Buddha's day didn't quite make it onto the list of Buddhism's sacred animals, due to the fact that they accidentally (and hilariously) fell asleep during Buddha's funeral.
Here you'll find a collection of funny spiritual cats who will totally share their wisdom with you if you'd kindly scratch their heads. These cute zen cats insist that your belief that they're simply sleeping all day is but a mere mortal misconception and invite you to behold them in a whole new spiritually glorious light.
Whether it's the secret to enlightenment you're after or simply a smile, these furry little spiritual cats insist that they've got you covered... as long as you keep the Fancy Feast coming, that is.
Guru Kitty Reveals the Secret to Harnessing the Power of Now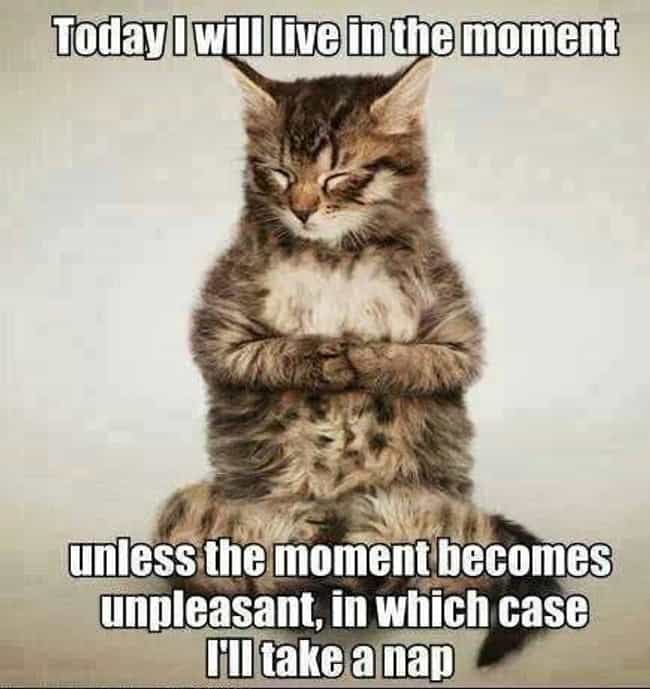 Agree or disagree?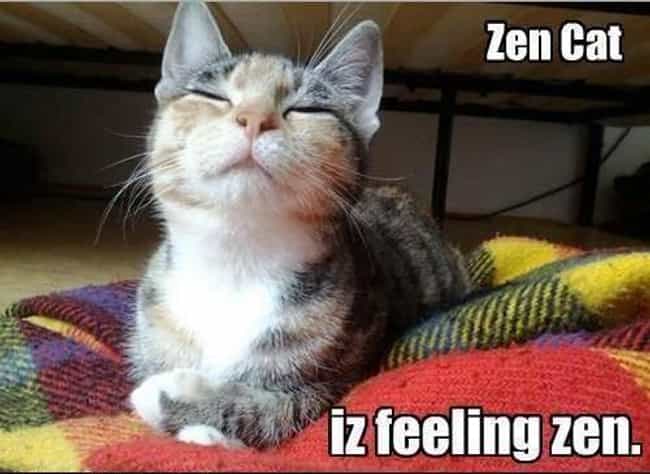 Agree or disagree?
Reiki Cat Is Silently Judging Your Emotional Blockage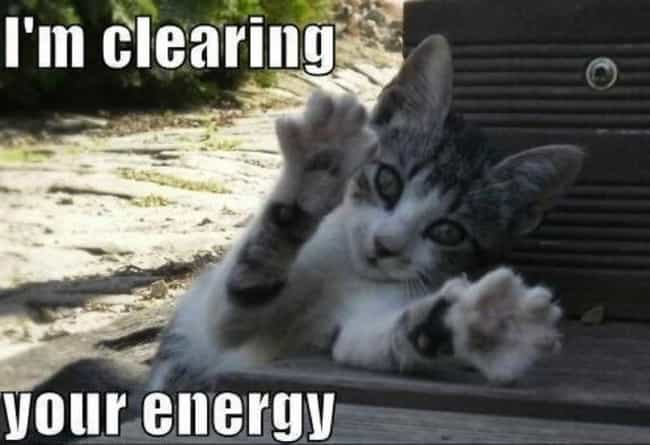 Agree or disagree?
Why Cats Claim Buddha's Perpetual Lotus Pose Was No Accident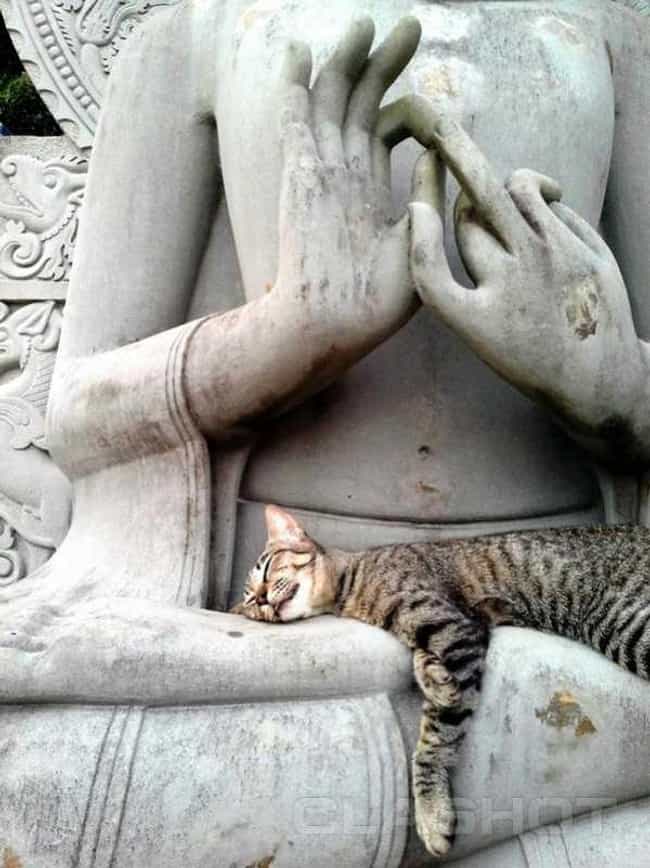 Agree or disagree?