Total Nerd
'SpongeBob SquarePants' Has An Entire Episode About Sex And You Somehow Never Noticed

Updated April 22, 2019
2k votes
495 voters
15k views
10 items
List Rules Vote up the evidence you think supports this theory that a whole SpongeBob episode is, in fact, about intimate times.
If you have ever watched Nickelodeon's hit show SpongeBob SquarePants, you are probably aware that the humor is meant to appeal to all people. Adult SpongeBob SquarePants jokes are mixed in with kidlike quips. Redditor /u/MasterLawler has argued there is a dirty SpongeBob SquarePants episode premised on a metaphor between karate and intimate relations. In the "Karate Choppers" episode from the show's first season, SpongeBob and Sandy Cheeks engage in passionate and uncontrollable karate, and it gets them into a lot of trouble.
Among many wild SpongeBob SquarePants fan theories, this theory is one of the best since the entire episode is evidence for its cogency. SpongeBob and Sandy want to do karate with each other, they can't stop thinking of doing karate, and they can't stop doing karate; if they could have non-stop karate sessions, they definitely would. If you don't believe it, watch it for yourself. What do you think, is karate a thinly veiled analogy for smashing under the sea, or is the SpongeBob "Karate Choppers" commentary just a bunch of barnacles?
back to page 1
Sandy Refuses SpongeBob's After-Hours Karate Call And Forces Him To Karate Himself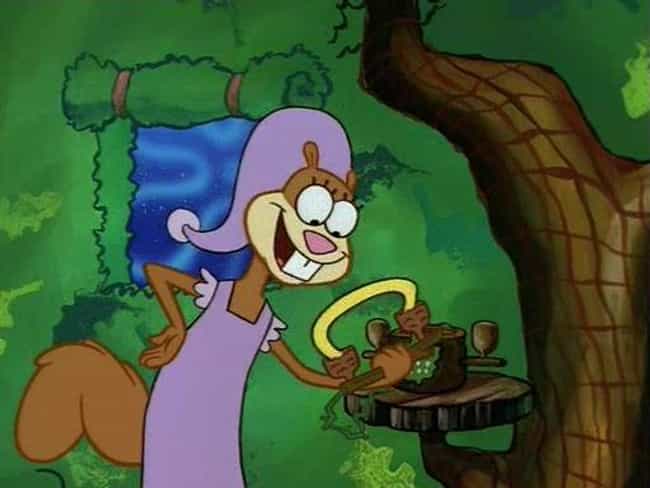 After taking part in an intense karate session, Sandy is home to rest. She's dressed in her pajamas, reading a book, but SpongeBob is ready for a second round. SpongeBob calls her and tries to initiate a karate session with a swift karate chop through the phone, but Sandy rejects him.
Instead, she takes SpongeBob's hand, sends it back through the phone, and makes him hit himself. She answers, "Nice try," and hangs up the phone. SpongeBob is forced to satisfy his karate cravings himself.
SpongeBob Can't Focus On Anything But Karate With Sandy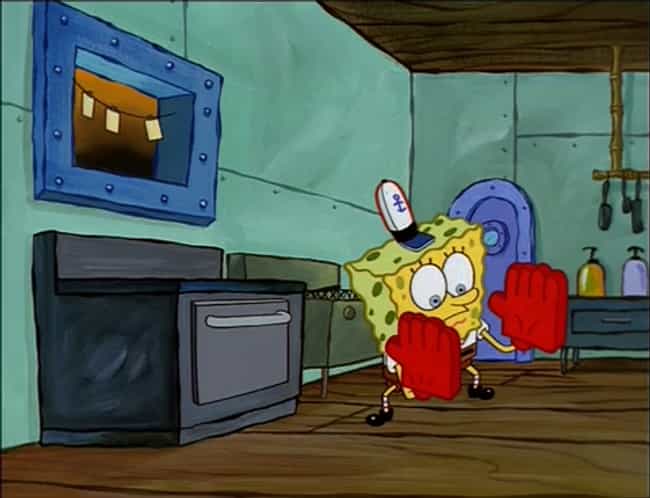 SpongeBob spends the first few scenes of the episode doing karate with Sandy, but after what is presumably SpongeBob's time off from work, he must return to the Krusty Krab. Lines are out the door at work and orders backing up, but the only thing SpongeBob can think about is karate. He is ready to do it with Sandy at a moment's notice and continually checks to see if she is hiding somewhere nearby so he can make his move.
Unfortunately, Squidward comes through the order window instead and takes a swift karate chop to the face. Squidward's response is probably the only reasonable thing to do at the moment. He ignores it, says "I'll pretend that never happened," and insists SpongeBob focus on his work.
Sandy And SpongeBob Try To Find Things To Do Other Than Karate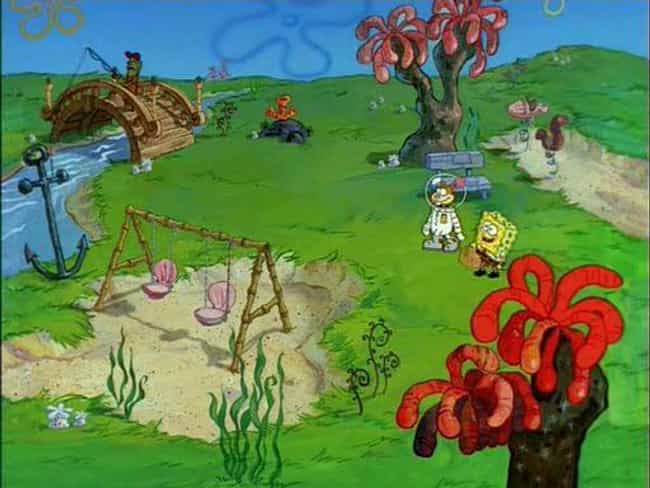 A relationship based on karate alone is no relationship at all. Once SpongeBob's job is in jeopardy because of karate, he and Sandy try a variety of activities to avoid it. He suggests squeezing rocks and pretending to be plants, but neither form of playtime has the same allure as karate.
Sandy proposes a picnic in the park and SpongeBob agrees. Throughout the afternoon, the duo has to fight the urge to chop and kick. They hear a man casting a fishing rod into the nearby river, but the sound jogs their memory of something else. SpongeBob timidly laughs and says "For a second that sounded just like..."
"Karate?" Sandy responds.
With great excitement, SpongeBob blurts out, "Right now?" Nothing can make them ignore how much they want to engage in karate.
SpongeBob Imagines A Krusty Krab Patron Is Sandy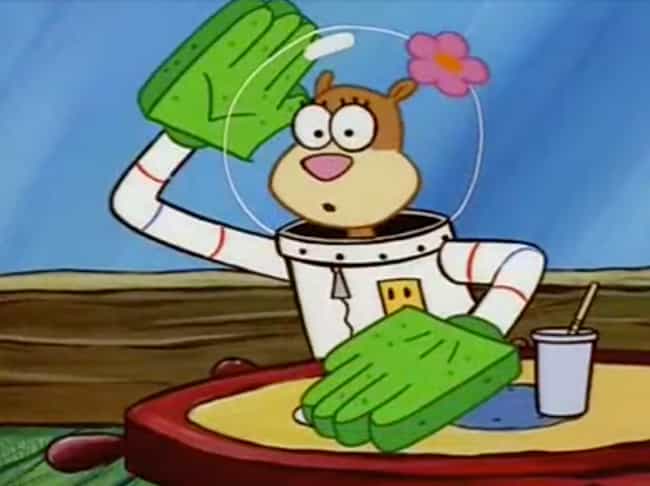 SpongeBob finally focuses enough on work to put together a couple of orders. However, when he comes out of the kitchen, he sees someone swat at a fly. The man's gestures immediately mesmerize SpongeBob. The man's moves are so tantalizing and reminiscent of Sandy's karate that SpongeBob can't help but imagine her in the man's place.
Sandy's apparition sparkles and glistens as if she is exactly what SpongeBob wants to see. She looks at him with a smile and winks, and he can't resist. He immediately drops all the orders he just made to karate chop an innocent man, who he hallucinated as his karate partner.